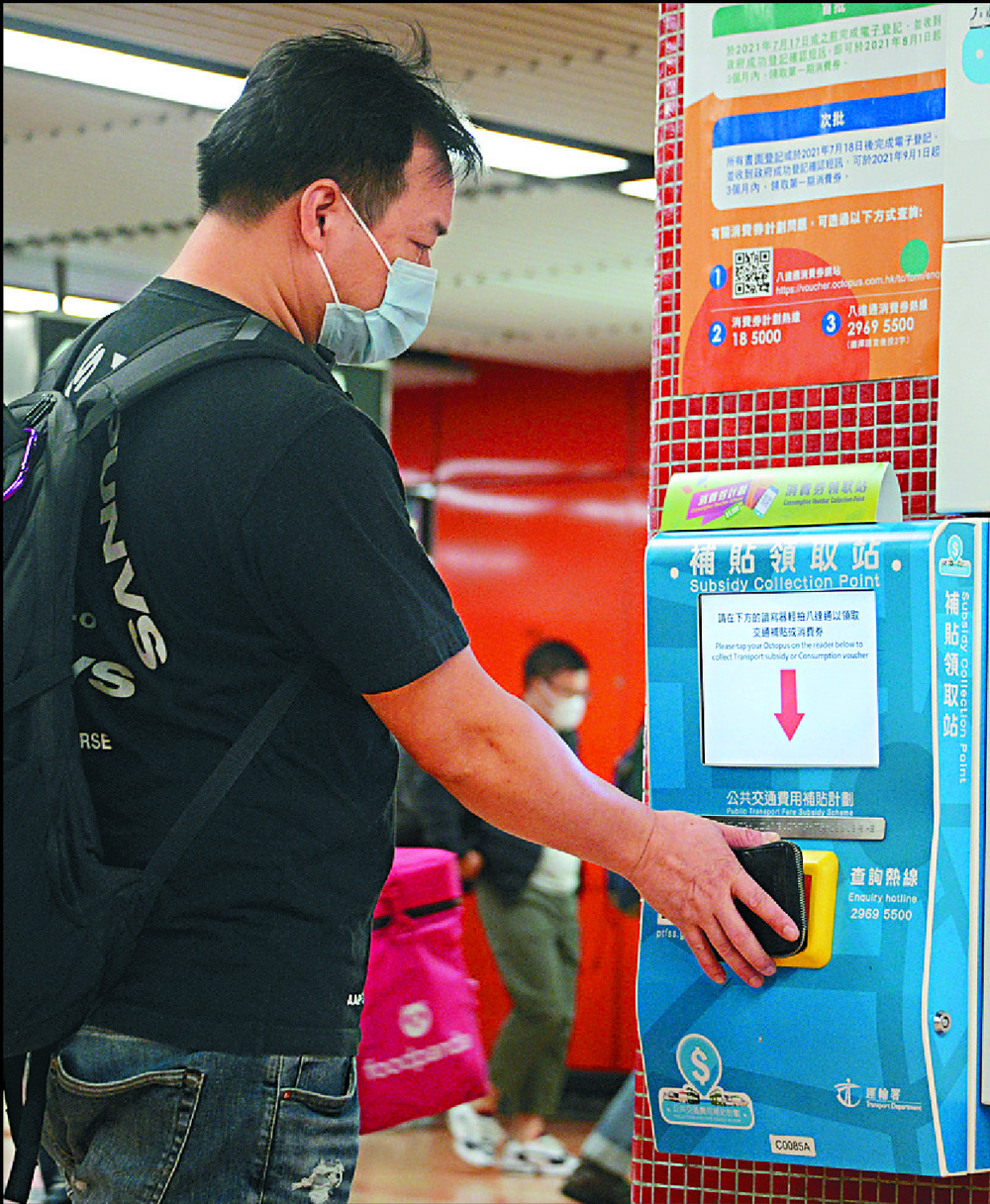 'Spend to earn' as $250m in store for consumption voucher rewards scheme
Over HK$250 million in cash rewards has been prepared for those collecting the second batch of consumption vouchers through their Octopus cards.
The news came after authorities announced on Monday that those who claim the HK$5,000 vouchers via Octopus will receive HK$2,000 on August 7, HK$2,000 on October 1 and the remaining HK$1,000 on December 16 at the earliest provided they have spent the first two installments on or before November 30.

Those who elect to use the other stored-value facilities available - WeChat Pay, AliPay, Tap and Go, BoC Pay and PayMe - will receive the money in two installments on August 7 and October 1.

Venetia Lee Wing-sze, general manager of AlipayHK, commented on BoC Pay and PayMe joining the scheme, noting "competition brings improvement." She added AliPay will work harder in the future to attract people to its platform.

Octopus also saw the value in incentivization, announcing yesterday that it will launch a "Spend and Earn" campaign in which people will be able to claim up to HK$200 in cash rewards by reaching spending targets before September 30.

Each time a user spends HK$200 or above in a single retail transaction, they will earn a stamp. The first one million people to collect eight stamps will be entitled to a HK$50 reward while the first one million to collect 12 stamps will be able to claim HK$150.

Significantly, those who previously collected their vouchers via Octopus will be awarded five stamps from the get-go while people who switch to Octopus this time around will be welcomed with a HK$30 cash reward.

Octopus' sales and marketing director Rita Li Yuk-yi said the rewards are "easily achievable," adding: "Customers simply need to spend and earn."

Meanwhile, Jessie Wong Hok-ling, head of budget and tax policy at the financial secretary's office said authorities will work alongside the Mandatory Provident Fund Schemes Authority to identify residents who have applied for an early withdrawal of their fund due to "intentions to migrate" since such intentions render them ineligible for the voucher scheme.