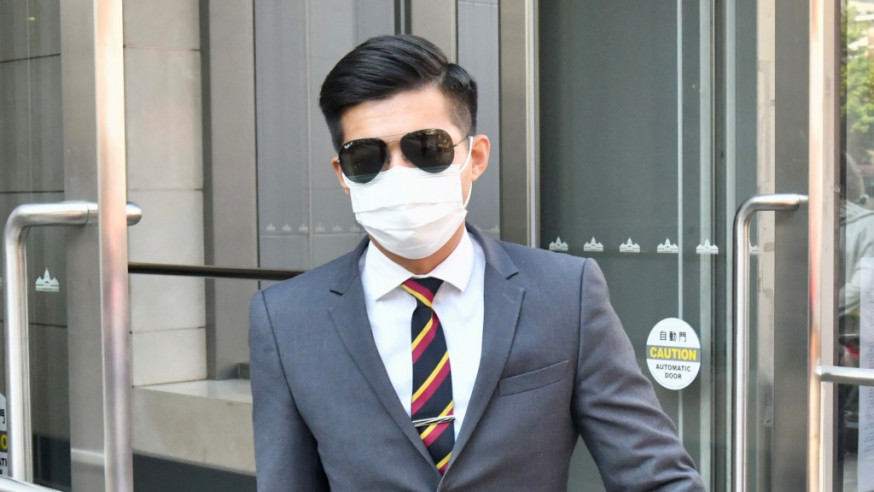 Speeding sergeant gets community service order after hitting woman in car chase
A 33-year-old police sergeant was on Wednesday given a community service order of 120 hours for his car hit a jaywalking woman when chasing down a taxi suspected to be delivering drugs in November last year. 
Lam Ho was earlier convicted of careless driving after he pleaded not guilty to dangerous driving occasioning grievously bodily harm for hitting the 36-year-old woman surnamed Cheung between Lei Yue Mun Road and Ko Chiu Road in Kwun Tong on November 29 last year. 

When passing down the order today, Kwun Tong Court magistrate Minnie Wat Lai-man said Cheung sustained a severe injury after the incident. 

Yet, given Lam's good background and the positive community service report, Wat accepted the suggestion of the probation officer and handed Lam a community service order of 120 hours. Wat also pointed out that Lam showed remorse. 

In her earlier ruling, Wat referred to the testimony of a government chemist, who estimated Lam was speeding between 85 and 105 km per hour at the time on a road limited at 50 km/h. She then said the chance of intercepting the suspected vehicle would become slim if Lam didn't speed up. 

Wat added that Lam steering the wheel to one side to avoid hitting Cheung was a reasonable response, so was sounding the car horns and applying the brakes. She then concluded that Lam couldn't predict how would Cheung move in split seconds and found him guilty of careless driving.