Scheme for high-end economy will require policy support that fosters collaboration between Hong Kong and mainland cities, experts say.
Hong Kong's new administration should speed up the construction of infrastructure if it wants to ensure a mega hub planned for the northern New Territories near the mainland Chinese border will be a success, experts have said.

The Northern Metropolis scheme, a blueprint for a high-end economy, would also require consistent policy support that fostered collaboration between Hong Kong and mainland cities in the Greater Bay Area, the experts added on Thursday.

The government plan, which was laid out by former chief executive Carrie Lam Cheng Yuet-ngor in her 2021 policy address, aims to transform 30,000 hectares of rural area covering Yuen Long and the North district near the border into an economic and residential hub, housing up to 2.5 million people in the next two decades.

Ling Kar-kan, a former government adviser on the scheme and an ex-planning director, said the new administration should expedite the building of a transport network in the area to catch up with the land development process.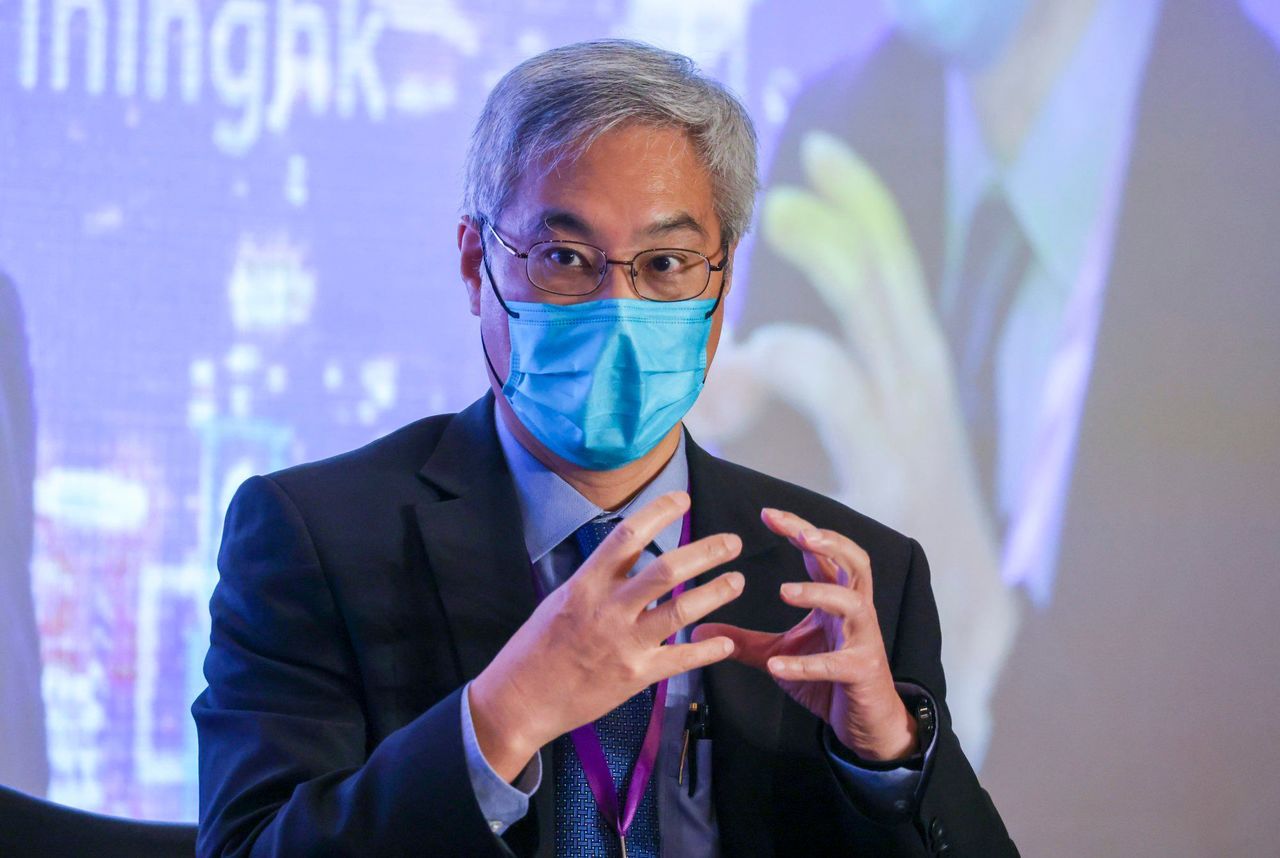 Ling Kar-kan, a former government adviser on the Northern Metropolis plan.

"So far [the transport infrastructure is] a bit behind from the land formation process … some sort of time lag that needs to catch up," Ling said at the Redefining Hong Kong seminar organised by the Post.

He added that the first population intake for new development areas in Kwu Tung North and Hung Shui Kiu was expected in two years but the mass transit railway station would only be ready in 2027. Residents would move into the districts, which are set to accommodate about 188,000 people in total, in 2023 and 2026, respectively.

Ling said the infrastructure should be able to support high density residential development to solve the city's housing crunch.

Steve Lewis, partner and head of infrastructure at EY Hong Kong, suggested that the city should make good use of construction technology on the mainland, such as a method known as "modular integrated construction" which involves making free-standing modules at a factory across the border. Once finished, they undergo quality inspections before being transported to the city to be installed at a project site.

"We can have it consistently designed and therefore we can build it quickly and get it up to solve the housing shortage," he said.

The Redefining Hong Kong seminar organised by the Post.

Hong Kong's new leader, John Lee Ka-chiu said on Wednesday that the new metropolis would be an "important engine" for the city's future development. He added that his administration would work on the project's framework, and he would also oversee it.

Financial Secretary Paul Chan Mo-po, who would chair a working group on land and housing supply, vowed to ensure adequate infrastructure would be in place to speed up development in rural areas and bring convenience to residents moving in.

To facilitate technological development and innovation, Ling suggested the government should reach a "breakthrough" on its land sale arrangements instead of sticking to the usual practice of selling it to the highest bidder.

"The government may need to [use] this land sale opportunity to attract the industries we want to be located there … and then to a certain extent it will limit the industry that may be qualified for bidding," Ling said.

He added that he believed the hub would lead to the creation of many tech jobs in the future and become a "second economic engine" under close cooperation with the Greater Bay Area.

Lawmaker Stephen Wong Yuen-shan, who was involved in penning Lee's manifesto, said the plan would require government policies to attract businesses and bring closer collaboration with the mainland given the goal of the project was to build a "Hong Kong Silicon Valley".

"Whether there will be IT jobs and whether there will be closer collaboration with the Greater Bay Area, it should be done, and maybe that is something [related to] the policymaker," Wong said.

He cited collaboration in biotechnology as an example, which could involve universities in Hong Kong conducting research and linking up investors, while Shenzhen could assist in trials.

Erin Xin, HSBC's Greater China economist, said there was a lot of room for Hong Kong to foster technological innovation, as the sector currently only contributed very little to the city's GDP.

She added that the government had to provide "sufficient policy support" to build up the area for innovation and increase research development.