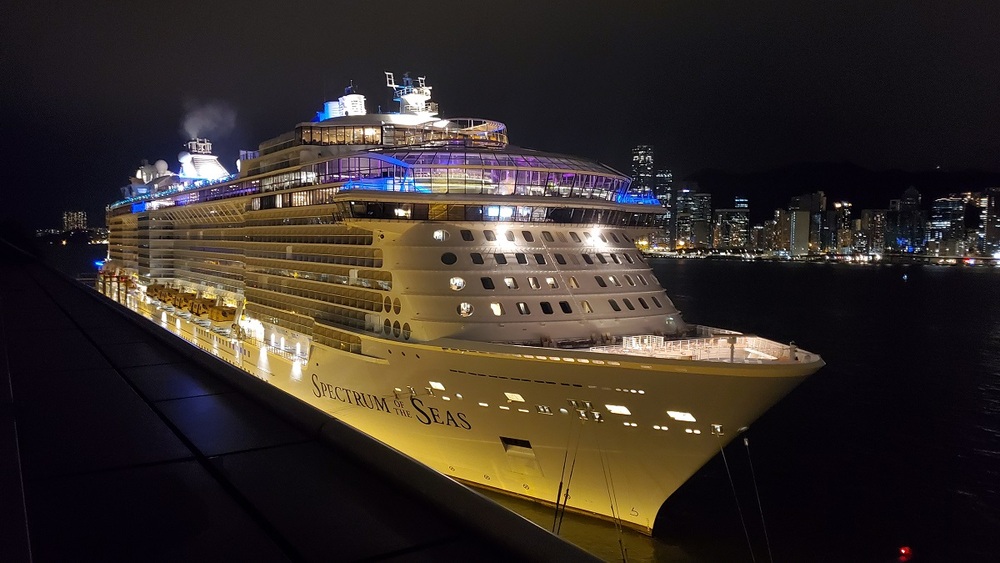 Spectrum of the Seas suspended from sailing for 21 days
The cruise ship Spectrum of the Seas has been suspended from sailing for 21 days after a sea crew member was listed by health authority as a re-positive case on Friday evening.
The re-positive case involved a 40-year-old male sea crew member. His sample collected on Tuesday on board the cruise tested indeterminate on Thursday. The sample later tested positive on the same day, carrying a low viral load.

The patient was soon admitted to hospital on Thursday as well. The patient remained asymptomatic and tested negative upon admission to hospital. He also tested positive for antibodies.

Based on the epidemiological and laboratory findings, the Centre for Health Protection listed the case as a re-positive case.

The cruise ship has been included in a compulsory testing notice. Persons who had been present on the ship between September 30 and October 21 for more than two hours have to undergo compulsory testing.

The ship has been suspended from sailing for 21 as well. It can starting receiving guests from November 11.