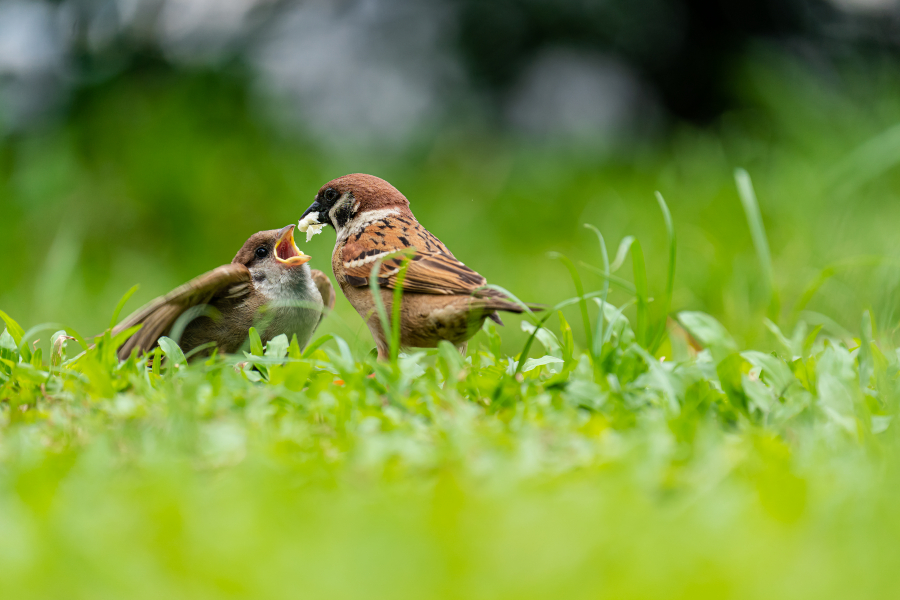 Sparrow population recorded a 36% rebound
The number of sparrows has recorded a 36% rebound in Hong Kong, according to the latest Sparrow Census by the Hong Kong Bird Watching Society.
The 2022 census was held in May and included 88 one-kilometer routes covering all 18 districts in Hong Kong. According to the latest estimation, there are about 287,000 sparrows, a rebound from last year's record-low of 211,000.

Recreational, residential and village zonings recorded more sparrows, with recreational land like parks showing notable growth in particular.

Sham Shui Po continues to host the highest density of sparrows out of all districts, followed by Tuen Mun and Wong Tai Sin.

Sparrow underwent population fluctuations over the past seven years and hit a record low of 210,000 individuals in 2021, said the Hong Kong Bird Watching Society.

While the upturn may bring a sigh of relief, the organization is yet to figure out the possible reasons behind and it is still premature to identify the long-term sparrow population trend.

Weather, food availability and disease are some of the most basic factors impacting the sparrow population. Trying to establish a rationale for the fluctuations, the Society looked into the temperature, humidity and rainfall both one week before and during the survey period year-over-year.

However, no significant correlation was found between the weather data and the population figures. That is to say, the cause of rebound is still unknown.