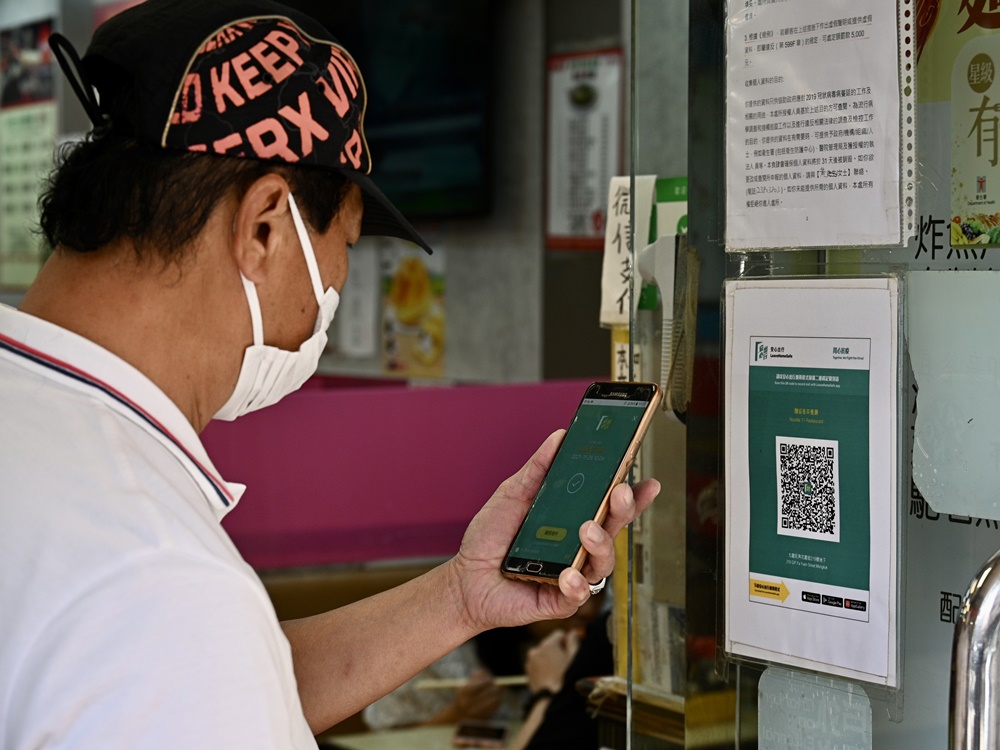 Sophia Chan promises more LeaveHomeSafe support
There will be additional arrangements to help those who have difficulties in using the LeaveHomeSafe app, Secretary for Food and Health Sophia Chan Siu-chee promised.
Her pledge came after the government announced that all visitors of restaurants and designated premises, including fitness centers and cinemas, must use the LeaveHomeSafe app starting December 9.

Speaking at a press conference on Monday afternoon, Chan said authorities are aware that some people in Hong Kong find it difficult to comply with the mandatory use of the app, and are currently working on solutions to it.

The Equal Opportunities Commission had earlier received feedback from organizations saying that many disabled and elderly in Hong Kong are having trouble coping with the latest anti-epidemic requirements.

Its chairman, Ricky Chu Man-kin, said the commission had written to authorities calling for more measures to facilitate the use of the contact tracing app for the visually impaired, physically disabled, and the elderly.

He said the Commission has called upon authorities to install tactile-braille indicators for the LeaveHomeSafe QR codes at relevant premises to help the visually impaired. It also suggested authorities to make use of Octopus cards and smartwatches for location tracking, instead of relying on the use of LeaveHomeSafe on mobile phones.