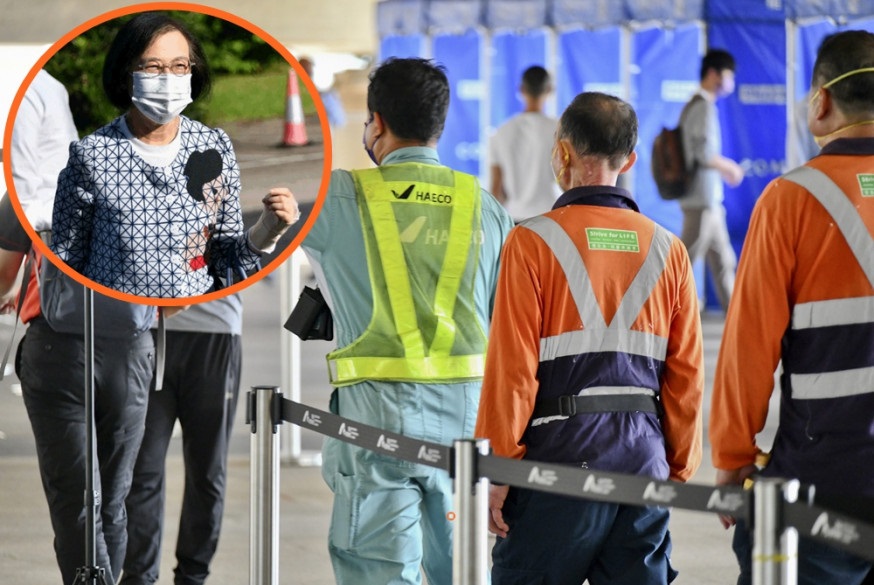 Sophia Chan defends Airport Authority mandating workers to get jabs
Secretary for Food and Health Sophia Chan Siu-chee defends Airport Authority Hong Kong, which mandated specified airport workers to received vaccination without any exemption, saying this arrangement makes sense.
Last night Airport Authority announced that specified airport workers must receive vaccination starting September. Negative test results and medical exemption will no longer be accepted.

Chan said it is a sensible decision and is an instant response to the recent confirmed local case, where a Cathay Pacific lounge worker was infected with the virus.

Speaking on a radio program, Chan said although the pandemic situation Hong Kong remains stable, the pandemic situation in other countries is not.

The risk of catching the virus is high when airport workers have to contact tourist, and the authority had thought thoroughly before announcing the decision, she added.

As for no medical exemption to be accepted, Chan said workers who can't complete vaccination may be deployed in other positions and they probably won't be working in restricted area or high-risk areas.

When asked whether the government will extend the arrangement to other industries or civil servants, Chan said it depends on the nature of their works and whether there will be risk of being infected at work.

Still, she stressed that high inoculation rate helps Hong Kong to return to normalcy.