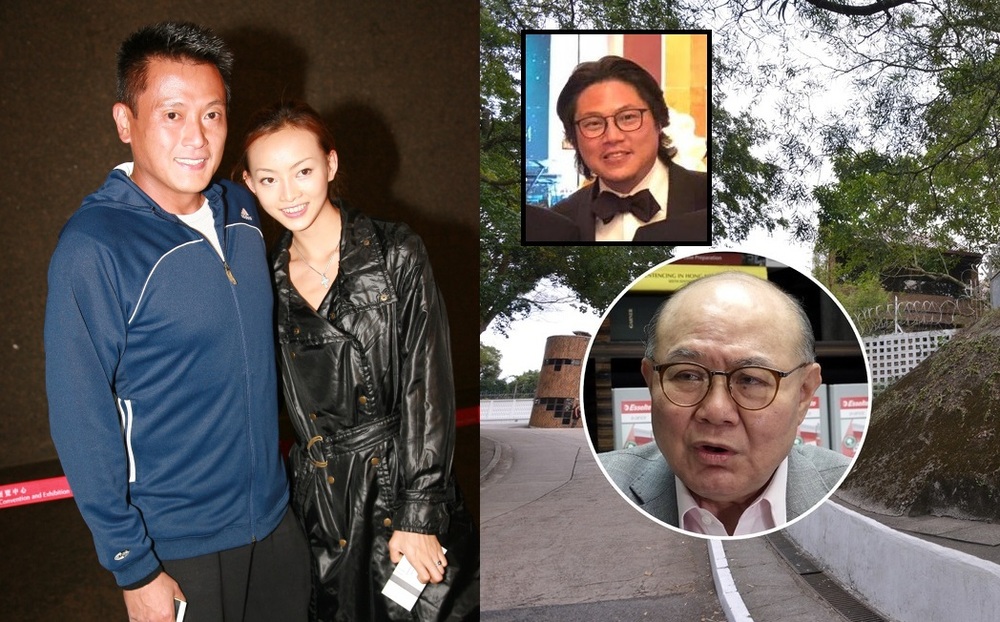 Son of retired judge Woo Kwok-hing arrested for assaulting girlfriend in nasty break-up
The youngest son of retired Appeals Court judge Woo Kwok-hing, Alan Woo, has been arrested for beating his girlfriend in their Peak home during a nasty break-up, sources said.
Police received a report at 1am Tuesday that 34-year-old Cheung Lei-wah, formerly known as Zhang Lihua was injured after an argument with her lawyer boyfriend, 42-year-old Woo, in their upscale home in Orient Crest on Peak Road.

Sources at the scene said Woo allegedly pushed Cheung on to the ground after an argument. Woo subsequently left the flat to seek medical treatment at the private Matilda International Hospital on the Peak, said the sources.

Cheung's friend happened to video call Cheung afterwards, and helped her report the case to the police, according to sources.

After police officers arrived at the Peak home, they found Cheung had sustained injuries to her forehead, left ankle, left heel and right thumb, and sent her to the public Queen Mary Hospital in Pok Fu Lam for treatment.

Officers arrested Woo two hours later when he returned to his Peak home for assault occasioning actual bodily harm, but he denied assaulting Cheung, saying she was drunk and fell on her own.

Woo was later released on police bail pending further investigation and will have to report to the police mid-April, while police said officers were unable to record a statement with Cheung due to her degree of intoxication.

Police added that the case was classified as assault, and an investigation by the Central criminal investigation unit is underway.

Sources said the suspect was assistant solicitor Alan Woo, the retired judge's youngest son.

Alan Woo and Cheung have been dating for two years. She moved into Woo's Peak flat that he has rented since 2019, four months ago.

Sources said that at the time of the incident, Woo was trying to break up with Cheung. She became emotional after drinking alcohol as she tried to save the relationship.

It is understood Cheung is the ex-wife of TVB actor Marco Ngai Chun-kit. The couple married in 2008 before divorcing in 2020. They share a daughter.

Cheung and Woo were introduced to each other by a friend over two years ago, and Woo has been proposing to break up recently but Cheung was trying to save their relationship.

Woo is an assistant solicitor at his uncle Woo Kwok-yin's law firm, and practices civil and criminal litigation, corporate finance, mergers and acquisitions, commercial and China-related matters. He was also a member of the 7th and 8th China People's Consultative Conference of the Maoming municipality of Guangdong province, the 10th Jiangsu Province All China Youth Federation and other youth associations.

His father Woo Kwok-hing lost in the Chief Executive election in 2017 after retired as a judge, running against incumbent Chief Executive Carrie Lam Cheng Yuet-ngor and former financial secretary John Tsang Chun-wah.

Woo only able to secure 21 votes among 1,194 Election Committee members, making him the lowest votes a Chief Executive candidate ever had since the handover.

Before retiring in 2012, Woo was the vice president of the High Court's Court of Appeal, and also served as the first chairman of the Electoral Affairs Commission in 1993 to 2006. He was awarded the Grand Bauhinia in 2002, for his significant contribution as chairman of the Electoral Affairs Commission.