Temporary flat under scheme could cost about HK$680,000, while construction fee for permanent home is HK$650,000, Secretary for Housing Winnie Ho says.
Hong Kong's housing chief has revealed that construction for some temporary public flats under a new scheme designed to create 30,000 homes could cost more than permanent units, amid calls from lawmakers to disclose additional details about the project to justify the expenses.

Secretary for Housing Winnie Ho Wing-yin on Monday said flats in low-rise buildings under the "light public housing" scheme could cost HK$550,000 (US$70,603) per unit to build, while construction fees for those with 16 to 18 floors were higher.

"Considerations are different for high-rise light public housing flats. The wind, structure and foundations are very different. In this case, a temporary housing unit under the scheme will cost around HK$680,000, similar to the HK$650,000 cost of a permanent public flat," Ho said at the Legislative Council's housing panel meeting.
Secretary for Housing Winnie Ho.
At the meeting, about 10 lawmakers urged the government to justify the construction costs associated with the scheme, which was proposed in October in a bid to create transitional homes for low-income families.
Lawmaker Chan Hok-fung said: "Permanent public housing flats can be used for more than 50 years, but light public housing is only for five years. The government has to explain why it is much more expensive."
Ho explained that temporary housing sites had to be built quickly, adding some of the larger ones had higher infrastructure costs, while permanent housing flats were mass-produced with more effectiveness.
The Housing Bureau is hoping to secure a HK$32 billion lump-sum grant from Legco in the first quarter of next year, an amount which would include a HK$26.8 billion design and construction fee and infrastructure costs amounting to HK$600 million.
The government has so far revealed four locations for one-third of the temporary units, all in the New Territories. Two sites in Tuen Mun will provide 7,000 flats, while the remaining 3,000 will be built in remote areas in Sheung Shui and Yuen Long.
Two lawmakers opposed the lump-sum grant arrangement, saying the government had yet to disclose the cost for each site allocated to the flats.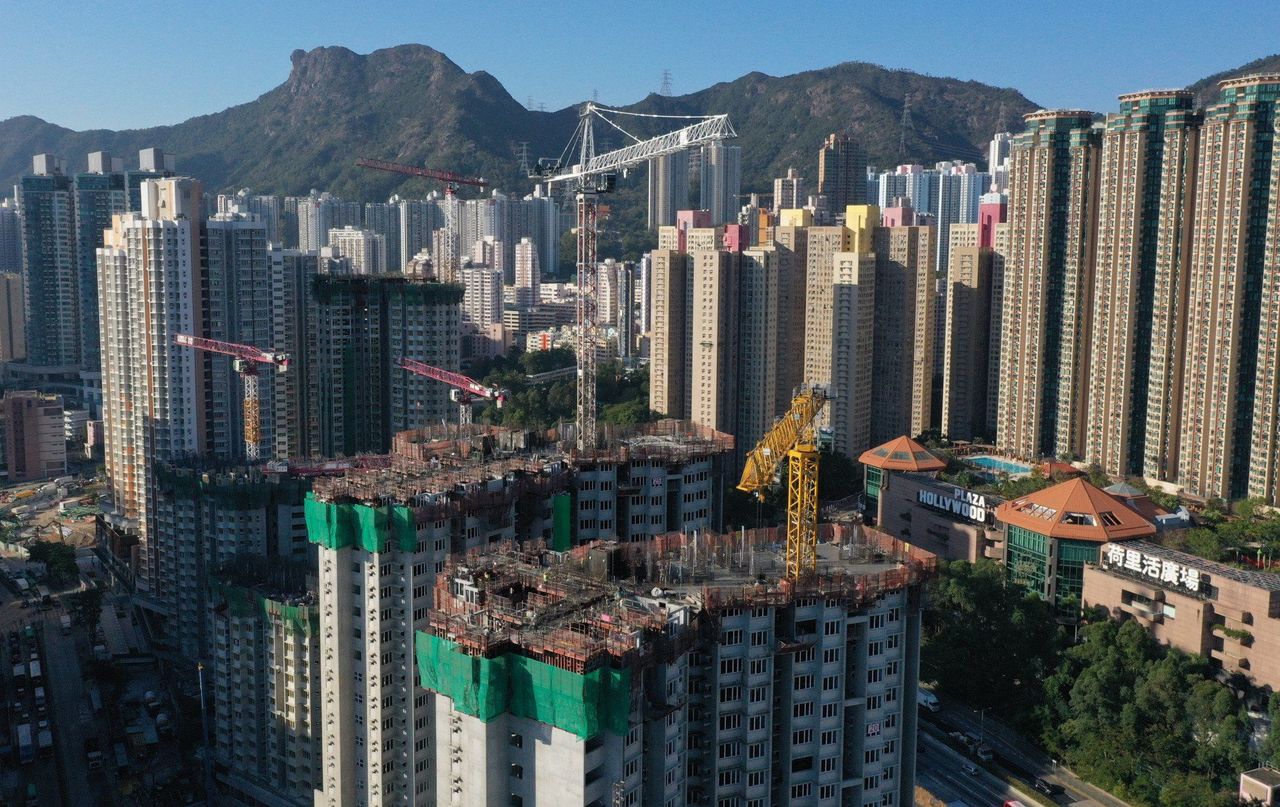 A construction site for public housing in Diamond Hill.

"I feel that the government has little respect for Legco. As lawmakers, we have the duty to monitor how the government uses public funds. As there are four sites, why don't you list the detailed costs of each site?" Tony Tse Wai-chuen, who represents the architectural, surveying, planning and landscape sector said.

"If we grant the lump sum, how can we monitor the government?"

Ho denied that the government was being disrespectful and pledged to provide more information next month, including detailed costs and potential locations of other temporary housing sites, adding that the remaining 20,000 flats were located in "relatively developed" areas such as Kowloon, Hong Kong Island and Tuen Mun.

She added that the lump-sum grant would be "crucial" to the scheme as the government would have to start building drainage, or even broadening roads, in order to quickly build the temporary flats.

"We need to start as soon as possible. We cannot start a few projects first, or else the others won't be completed in one to two years," Ho said.

The government is hoping to build 30,000 homes in five years to reduce the waiting time for both permanent and temporary public flats to 4½ years by the 2026-27 financial year. The wait for a permanent public rental flat is currently 5.6 years.