Of the 130 students in the city who got top marks in this year's International Baccalaureate exams, 21 so far have said they plan to study at home. Others are heading overseas to study politics, history and international relations.
Some of Hong Kong's best and brightest young students plan to study in the city, despite having opted for an assessment that offers them an internationally accredited qualification to enter universities elsewhere.

Of the 130 perfect scorers in the International Baccalaureate (IB) exams this year, 21 so far said they were likely to stay in Hong Kong, although that number could rise as students consider their futures over the next few days.

The number of pupils in the city bagging a perfect 45 points in the exams more than doubled this year from 55 in 2020, despite the number of local candidates dropping by 131 to 2,193, according to the body headquartered in Geneva.

Some local educators expressed surprise at the surge in the number of top scorers, with most classes held online over the past year because of the coronavirus pandemic.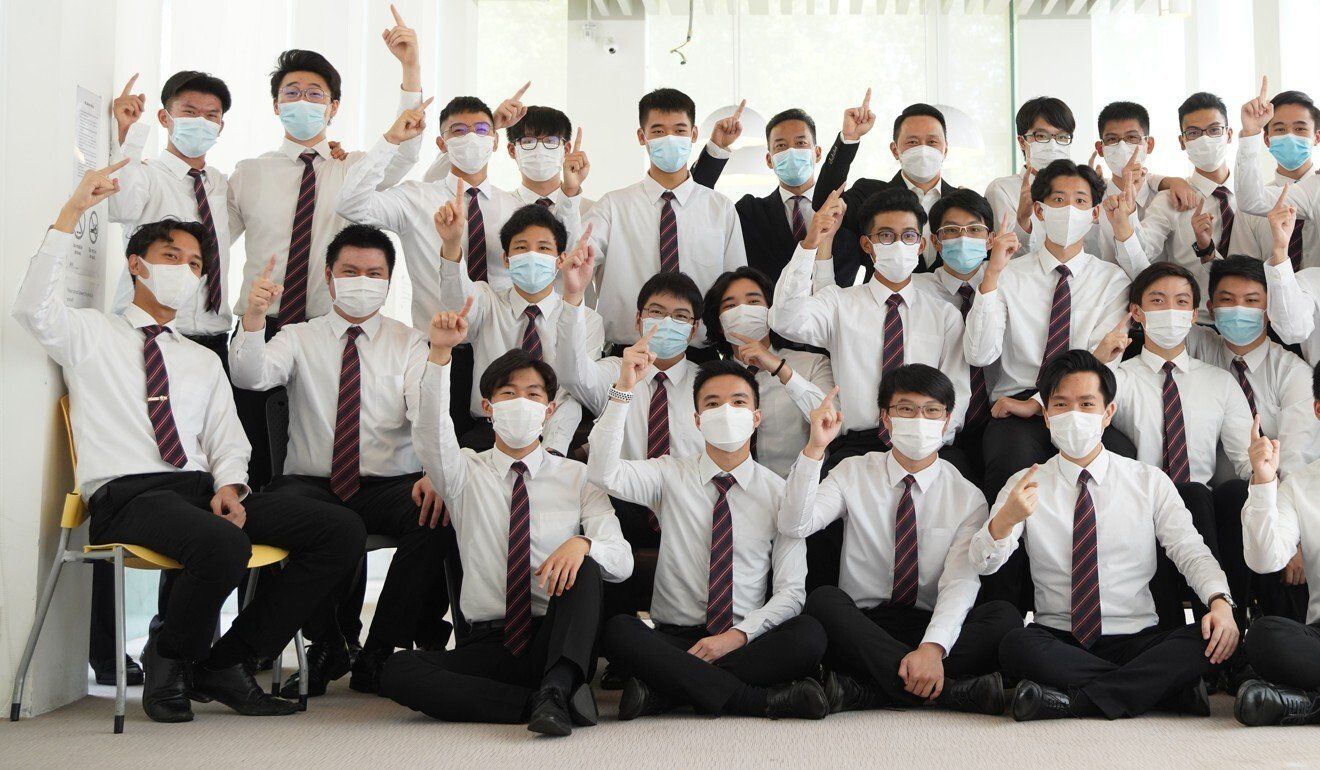 Students from Diocesan Boys' School who got a perfect 45 points, or 44 points in the International Baccalaureate exams.

In total, 1,155 candidates worldwide aced the exams, up from last year's 339 when written tests in May were cancelled for the first time globally because of Covid-19.

The IB organisation said it aimed to ensure all students had equal access to higher education amid the pandemic.

This year, under a "dual route" offered by the IB organisation, written exams only went ahead in places where they could be held safely, including Hong Kong.

Among the 42 top scorers from different schools the Post talked to, 21 said they would pursue their studies in Hong Kong, while 17 were heading overseas, and the rest were undecided.

At Diocesan Boys' School, 12 of the 17 top scorers said they planned to study in the city, while two said they had not yet made a decision. One perfect scorer was heading to Britain, while two others planned to further their education in the United States.

Form Six student Brian Fong King-son is among those who wanted to stay. The 17-year-old said he had been interested in science since he was little and would be studying medicine at the Chinese University of Hong Kong.

"After witnessing Hong Kong's health care system coming under unprecedented pressure during the pandemic, as a Hongkonger, I feel a certain sense of responsibility to contribute back to society," he said.

Another top scorer Kelvin Ng Ching-wang, 17, will read politics and international relations at the London School of Economics (LSE), although he said he hoped to eventually return to Hong Kong to "contribute to society".

Ng said the reason he chose to study in Britain was because the institutions there were reputable.

"I'm studying international relations so it's definitely better to have a wider view if I do it in Britain," he said.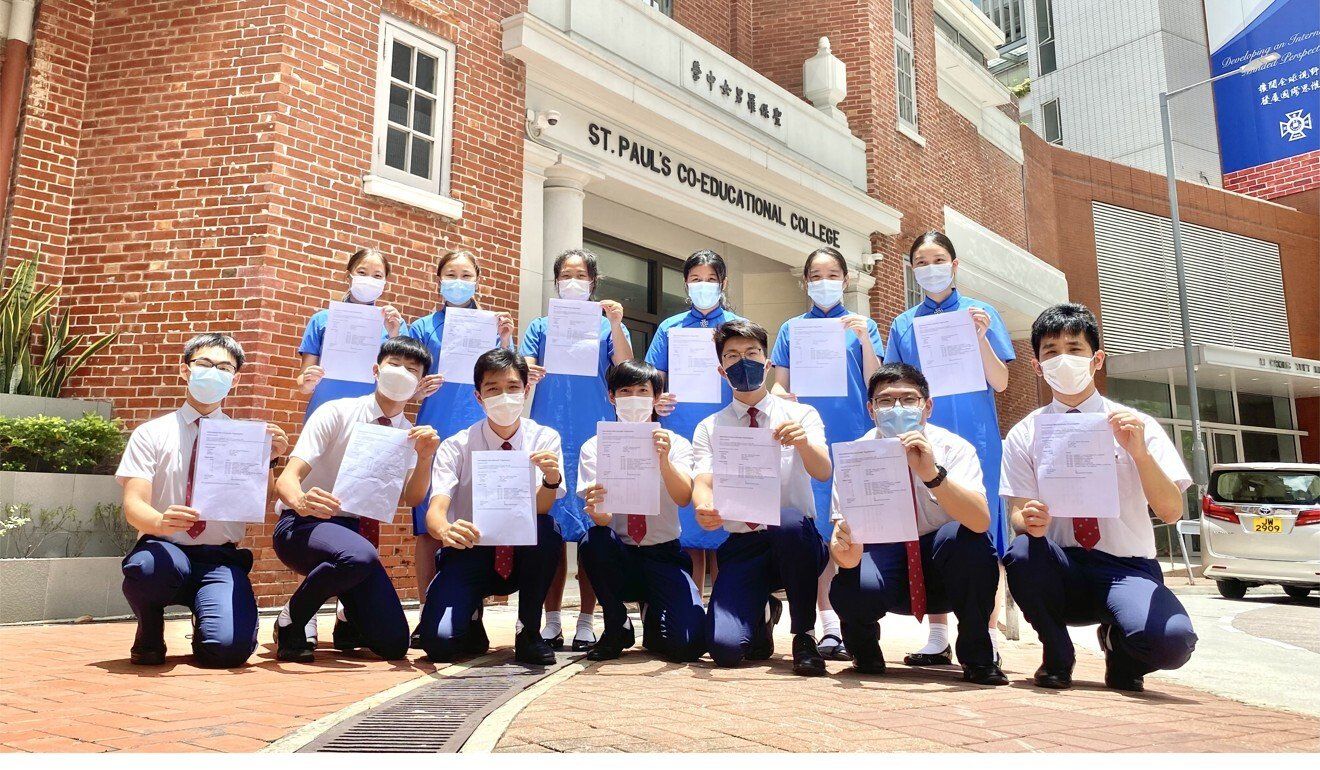 St Paul's Co-educational College students (from left) - upper row: Hilary Tang, Tiffany To, Erin Wong, Wong Yuek-lam, Gabrielle Luk, Clare Wong. Lower row: Ng Chun-hei, Ng Ka-chun, Justin Yuen, Alvin Cheng, Steven Luo, Bosco Chik, Li Mingchi.

At St Paul's Co-educational College, 13 students got top marks, and Alvin Cheng Chi-wang is also heading to LSE to study history and politics.

"Studying history can help us learn more about why certain things happen in the present," the 18-year-old said. "What has happened in Hong Kong [politically] over the past two years is indeed related to my decision to choose this major, but that's not the only reason."

Charles Wu, IB coordinator at Diocesan Boys' School, was "very surprised" at the high number of top scorers in his school and the city this year, though he acknowledged the past two years were highly abnormal with the sudden shift to online teaching.

"Schools who were able to adapt had an advantage, and Hong Kong schools were very lucky to be in a position to adapt," he said.

The IB is a two-year programme for students aged between 16 and 19, who are required to study six subjects and complete three components, including an extended essay.