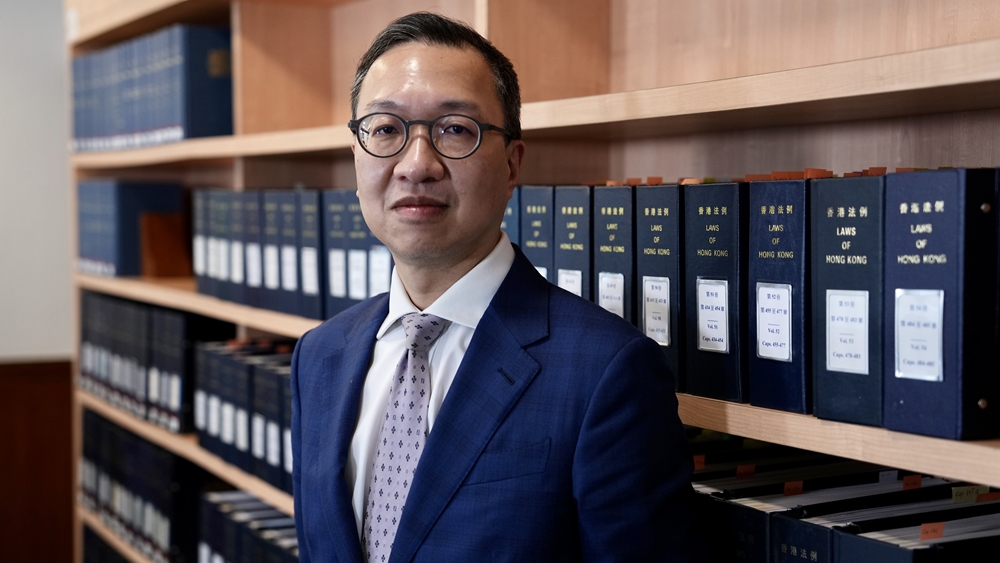 Some law adaptation work to be completed within this year, says justice chief
Hong Kong's justice chief said some pieces of legislation introduced in the city before the reunification are no longer applicable and are yet to be amended, and that the Department of Justice will gradually complete part of the adaptation work within this year.
Writing in the Beijing-backed newspaper Ta Kung Pao on Wednesday, Secretary for Justice Paul Lam Ting-kwok said the SAR will speed up its work in amending outdated ordinances, with the department having actively studied with relevant policy bureaus more than 70 pieces of legislation that need to be adapted.

He said the law adaptation work would be done with an approach of "resolving the simple issues before moving on to the difficult ones".

Meanwhile, the justice chief warned that even though the SAR has entered a new stage of advancing from stability to prosperity, it does not mean national security risks have disappeared.

He said some Western countries continue to slander Hong Kong's legal and judicial systems, and even maliciously attack court judgments.

"We must prepare with bottom-line thinking to face attacks that could intensify, especially when there will be a number of key national security trials this year. We must strengthen our defense and fight back, both internally and externally," Lam wrote.

Separately, Lam said his office is taking the initiative to tell the true story of Hong Kong's rule of law and legal system, as it prepares visits to Europe and Southeast Asia this year.