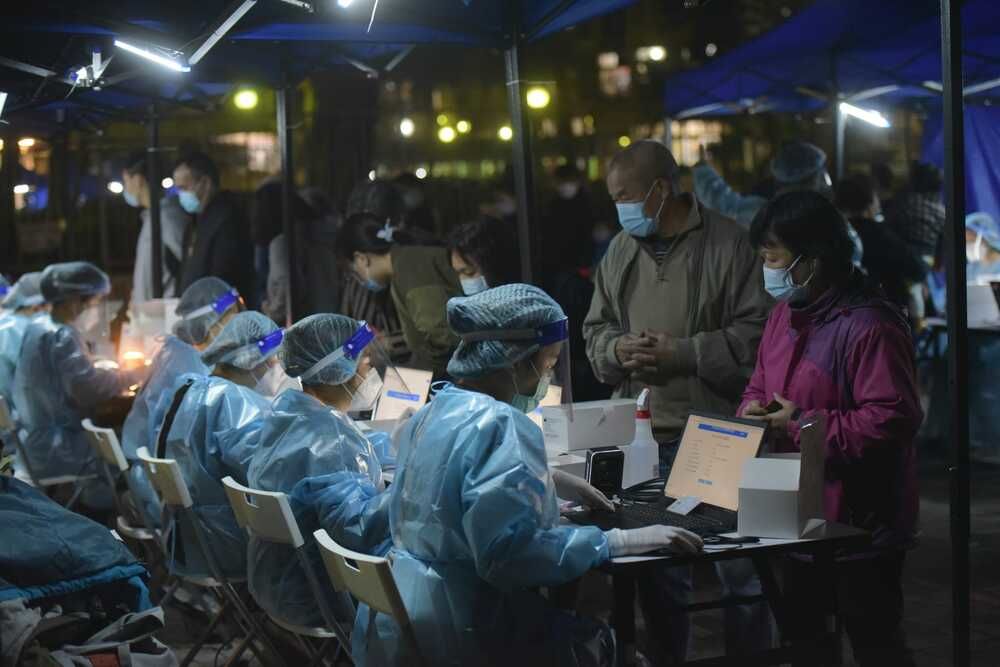 Some 300,000 free Covid rapid test kits to be distributed to residents
A total of 300,000 free Covid-19 rapid test kits will be distributed to residents in need across all 18 districts in the coming few weeks, the Home Affairs Department announced on Monday.
Due to suspected existence of silent transmission chains in the community, authorities appeals to people with infection risks to undergo voluntary testing as soon as possible.

The District Offices will distribute the rapid test kits to residents in need, including elderly people, foreign domestic helpers and individuals who are in doubt about their own health conditions. They are urged to take the test by themselves.

For details of distribution, citizens should contact District Offices.

A department spokesperson stressed that rapid test kit testing is not a substitute for the government's compulsory testing requirement. People subject to testing in accordance with a compulsory testing notice must go to any of the mobile specimen collection stations, community testing centers or recognized local medical testing institutions to undergo professional swab sampling in fulfilling the relevant requirements.

In addition, those who feel unwell – even if the symptoms are very mild -- should seek medical advice promptly and get tested under the instructions of a healthcare worker.

On the other hand, the Commerce and Economic Development Bureau said that the government has earmarked HK$570 million under the Anti-epidemic Fund for providing the sixth round of support to the tourism industry.

It includes one-off cash subsidies to the travel trade and its practitioners and funding injection to extend the Green Lifestyle Local Tour Incentive Scheme.
One-off cash subsidies will take up HK$270 million.

Travel agents with 10 or fewer staff members will be provided with a subsidy at a flat rate of HK$50,000 each; for travel agents with 11 staff members or more, the subsidy level will be directly proportional to the number of staff members they have, with a subsidy level of HK$5,000 per staff member. Some 1,580 travel agents are expected to benefit from this measure.

Travel agents and tour guides will be provided with a one-off subsidy of HK$7,500, benefiting 18,300 people.

Some 3,400 drivers of tour coaches can get a one-off subsidy of HK$3,350.