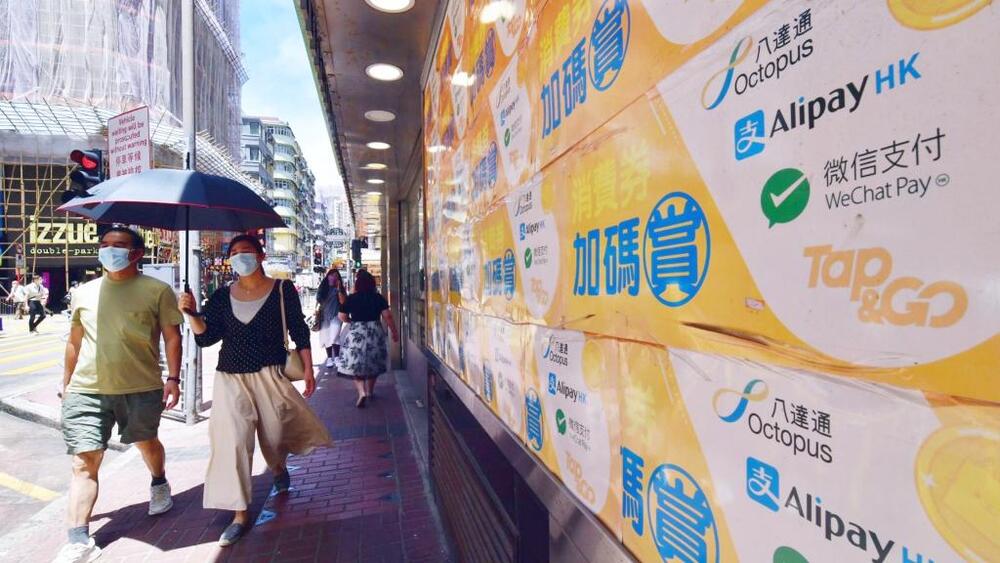 Some 100 apply for consumption voucher eligibility review
Some 100 citizens were seen queuing at the consumption voucher secretariat in Mong Kok to apply for reviews of their eligibility for consumption vouchers.
As the second phase of consumption vouchers will be disbursed on August 7, some people have recently received SMS messages from the government saying they do not meet the eligibility as they have applied for early withdrawal of their Mandatory Provident Fund or Occupational Retirement benefits for "permanent departure from Hong Kong."

More than 100 people came to the secretariat in Mong Kok, bringing along documents to apply for a review. Some of them were not able to apply due to incomplete documents.

One of the citizens said he had withdrawn his MPF years ago but returned to Hong Kong later and was confused with being accused of being ineligible.

The government said it understood that the situation of some registrants may have changed after submitting the application, as mentioned above. Therefore, if individual registrants who have received the relevant SMS consider that they have neither permanently departed from Hong Kong nor have such intention, they may follow the instruction in the SMS and submit a representation in writing within 14 days upon receipt of the SMS. The secretariat will consider the justifications and evidence provided to review whether they meet the scheme's eligibility criteria.

A spokesperson said the secretariat will issue an SMS to confirm receipt of the review application. Under normal circumstances, it will notify the applicant in writing of the review result within six weeks.