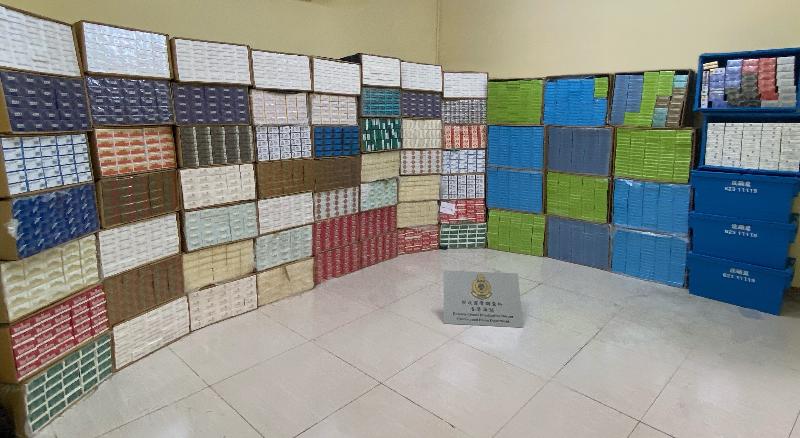 Some 1.33 million illicit cigarettes seized in Yuen Long raid
Hong Kong Customs seized 1.33 million illicit cigarettes with an estimated market value of HK$3.7 million in Yuen Long yesterday.
An anti-illegal cigarette operation was conducted in Yuen Long yesterday afternoon. The batch of suspected illicit cigarettes were seized from a stone hut and a light goods vehicle, and a suspected illicit cigarette storehouse was also believed to have been raided.

Customs stated that investigations related to this incident are still being u nderway.

Three men aged between 22 and 35 were arrested on suspicion of being connected to the case. The vehicle was also detained.

Under the Dutiable Commodities Ordinance, a fine of HK$1 million and two years' imprisonment is the maximum penalty for those involved in buying or selling illegal cigarettes.

A spokesperson reminded the public to report suspected illicit cigarette activities to the Customs' 24-hour hotline or email.