City faces competition as other countries in Asia try to attract start-ups, says executive director of the Alibaba Entrepreneurs Fund.
Senior representatives of Hong Kong's top tech players have acknowledged a local skills shortage but maintain the brain drain can be reversed by developing home-grown talent.

The types of positions the city was struggling to fill ranged from developers to quantitative analysts, with the city also facing fierce competition from rivals, they told the inaugural Hong Kong Principals' Forum hosted by the Post on Tuesday.

"Some of the start-ups that we invest in [have] already told me that in addition to the neighbouring city we always talk about, which is Singapore, that is very aggressive in attracting start-ups, there are also other countries in Asia and even in Europe, approaching our Hong Kong talent to grow and move their business over there," said Cindy Chow Lok Mei-ki, executive director of the Alibaba Entrepreneurs Fund.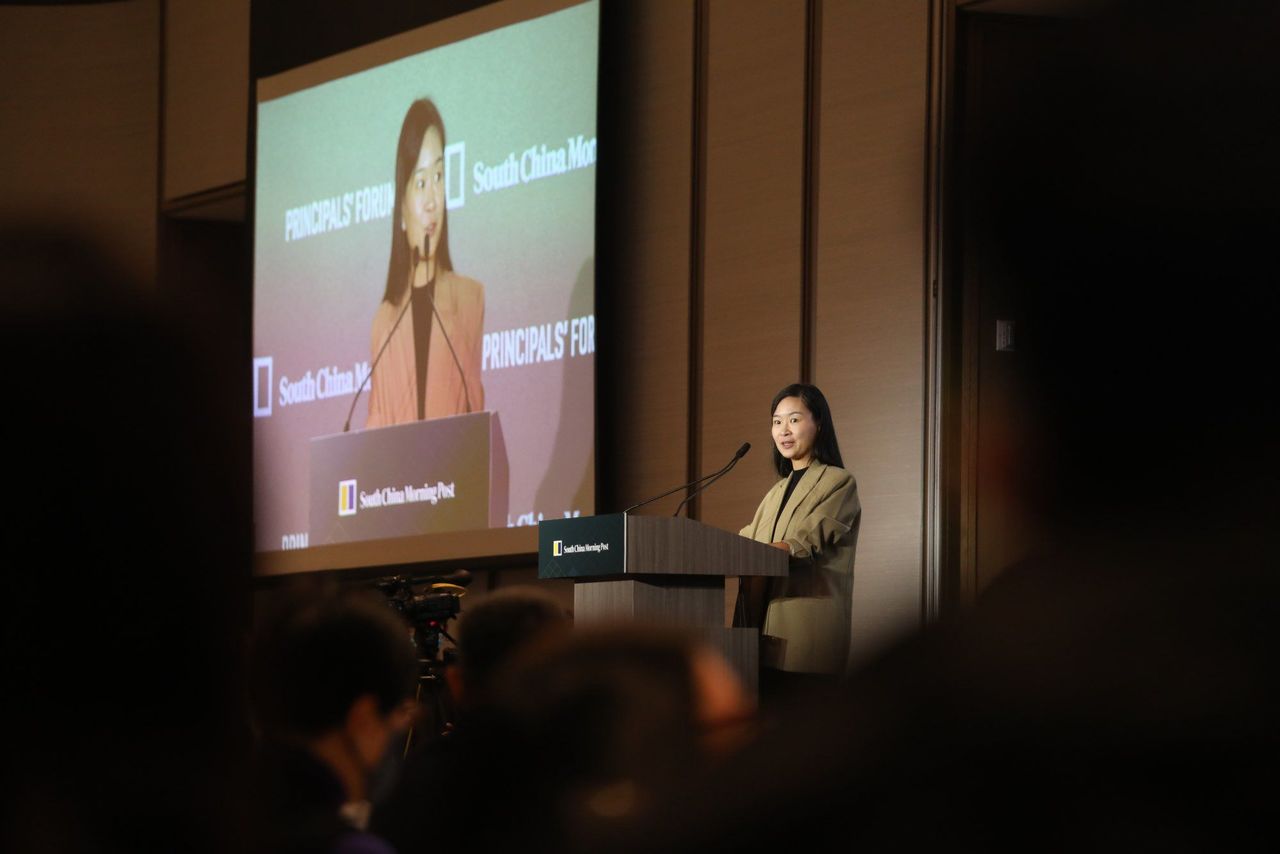 Post chief executive Catherine So speaks at Hong Kong Principals' Forum 2022.
Chow added that it was important for the city to nurture home-grown talent through government funding to retain start-ups in the city.
Fanny Wong Sau-lai, head of human resources at the Hong Kong Science and Technology Parks Corporation, the city's biggest incubator funded by the government, said Hong Kong was in the right position to strike back.
But she stressed at the education forum that planning should start from a young age.
"From the recent policy address, we can see that the government is taking a lot more aggressive measures to acquire overseas talent," she said, referring to the government's plan to set up an office as well as a HK$30 billion (US$3.6 million) co-investment fund.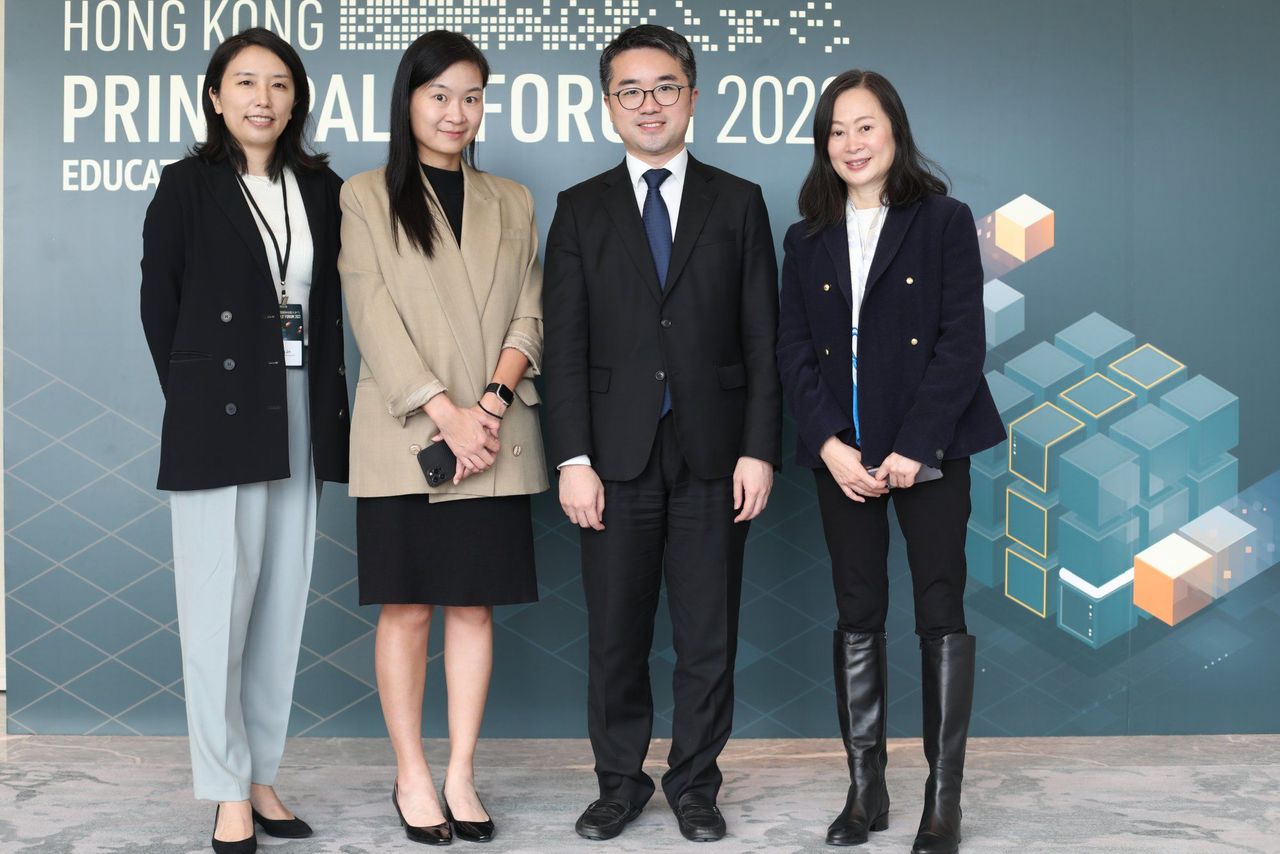 At the Hong Kong Principals' Forum 2022 are (from left) senior-vice president of the Post Ang Jin, Post CEO Catherine So, Undersecretary for Education Jeff Sze and Post editor-in-chief Tammy Tam.

Yet, industry players have told her of their failure to find suitable graduates with the right skill sets.

"That's why I suggest we have more mechanisms to channel the industry's feedback to educators and policymakers, so as to make this curriculum more tailored to the industry's needs," she said.

Hong Kong is facing a feared brain drain following three years of strict Covid measures and the political uncertainty after Beijing imposed the national security law.

The situation was exacerbated by the immigration pathways countries such as Britain, Canada and Australia have offered local residents.

According to official data, the city's workforce decreased by about 140,000 over the past two years.

While painting it as a natural phenomenon of people coming and going, the Hong Kong government has also gone into overdrive to lure talent into the financial hub.

In his maiden policy address in October, Chief Executive John Lee Ka-chiu unveiled several measures aimed at attracting skilled foreigners.

A new Top Talent Pass Scheme will grant a two-year visa to those who earn at least HK$2.5 million a year or graduates of the world's top 100 universities with at least three years of working experience.

Undersecretary of Education Jeff Sze Chun-fai said that as a "free and open" city, it was normal for talent to flow inward and outwards.

"The chief executive in his policy address this year has unveiled some measures to 'snatch' talent, but we are also very focused on developing local talent," Sze said.

He added the policy address also contained areas on youth development, with education authorities also pushing for STEAM education in primary and secondary schools as well.

Cynthia Wu, founding partner and chief operating officer of digital asset financial services platform Matrixport, added her firm faced difficulty hiring developers, quantitative analysts and digital marketers in the city.

"There are a lot of enterprises like ours in similar industries looking for this kind of talent, but there is definitely a shortage in Hong Kong," Wu said.

Estyn Chung Chi-ting, general manager of ride-hailing app Uber Hong Kong, said they were "a bit luckier" to be able to get the talent they wanted on board by thinking more broadly.

He said while the pandemic had left many without a job, it had also created a more fluid talent pool of people with the right skills they could tap, despite not having prior experience.

"We really look for the person exhibiting those abilities to solve problems and hustle," he said.

The forum, sponsored by Preface, brought together 140 school principals and more than 30 representatives from companies and NGOs. Co-founded with the Education Bureau, the Hong Kong Direct Subsidy Scheme Schools Council and Hong Kong Principal's Institute, the event aimed to bring together various stakeholders to discuss the future of education in the city.