However, the overall suicide rate in the city declined slightly last year, dropping to 12.1 deaths per 100,000 people from 13.1 in 2019.
An alarming rise in suicides among elderly women and children could have been caused by increased feelings of isolation during long periods of social distancing and school suspensions, a study by the University of Hong Kong has found.

However, the overall suicide rate in the city declined slightly last year, dropping to 12.1 deaths per 100,000 people from 13.1 in 2019.

Professor Paul Yip Siu-fai, founding director of the university's Hong Kong Jockey Club Centre for Suicide Research and Prevention, identified three groups in need of special attention – older women, children aged 15 and under, and young female adults – as they recorded significant increases in deaths.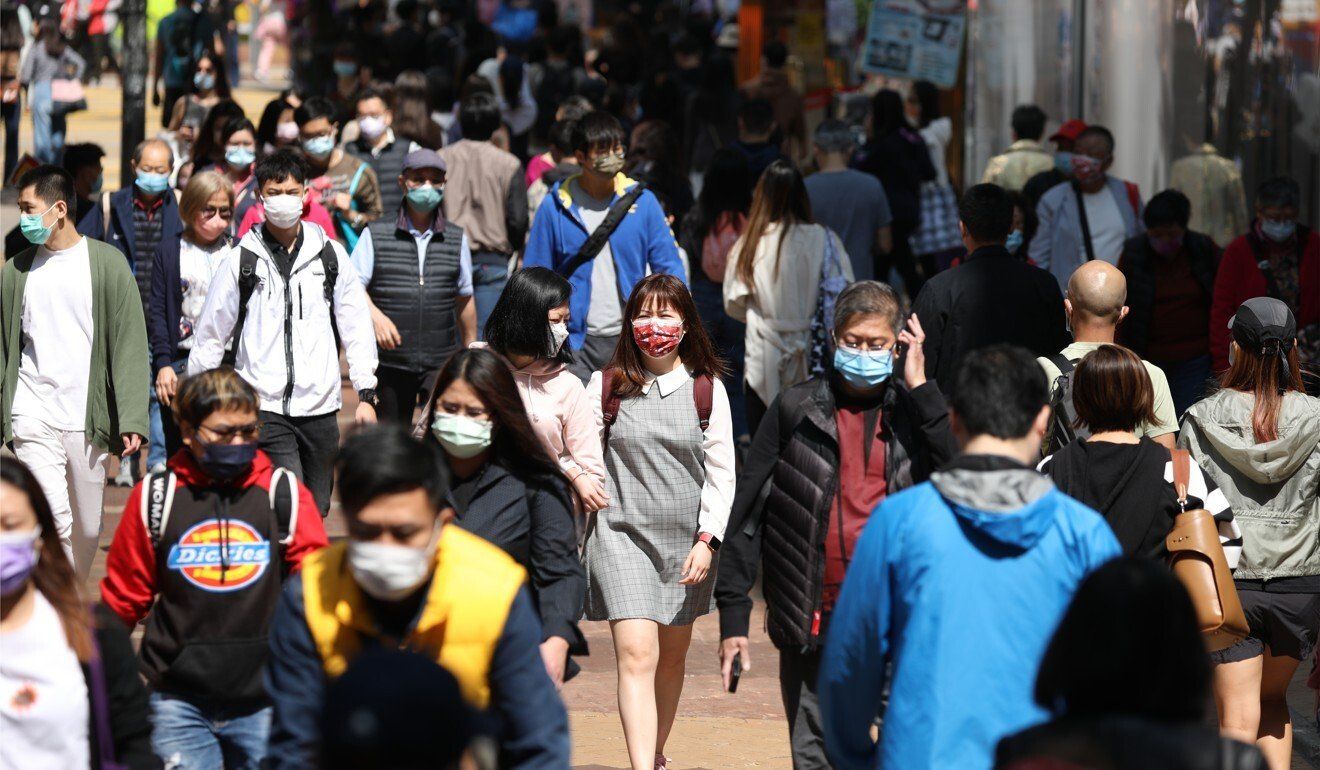 Young women were identified as being among three risk groups.

He also warned that a recent wave of emigration from Hong Kong could make the situation worse.

The suicide rate among women aged 60 or above rose 28.5 per cent to 15.3 deaths per 100,000 people last year from 11.9 in 2019, data showed.

"During the coronavirus pandemic, many elderly people were discouraged from going out to shopping malls, parks or to have tea with their friends, making them feel like they were stuck at home," Yip said.

"The recent wave of migration has also have hit some senior citizens who may feel abandoned after their adult children or grandchildren separated from them."

He also said that while it was important to limit or even suspend visiting hours at care homes for the elderly and hospitals to prevent Covid-19 risks, prolonged periods without seeing family members might cause feelings of neglect or abandonment among elderly residents.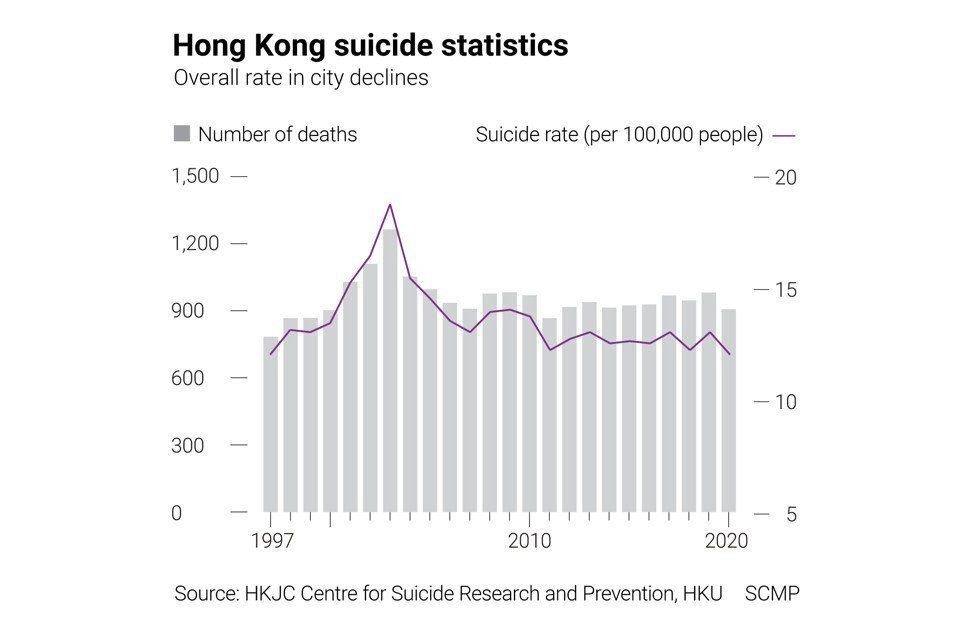 "As Hong Kong is an ageing society, with more than 18.3 per cent of the population aged 65 or above, the situation will just get worse if we don't do anything," Yip said, stressing that community involvement and strengthening family bonding was crucial for reversing current concerns.

Florence Cheung Fung-yee, a training consultant at the centre, said school suspensions initially provided a good break for highly stressed students, but as the pandemic dragged on, children from low-income backgrounds struggled to keep up while also facing many family conflicts.

Twenty-three pupils of primary and secondary school age were suspected to have taken their own lives in the 2019-20 academic year, a 15 per cent increase on the previous year.

The number reached an eight-year high.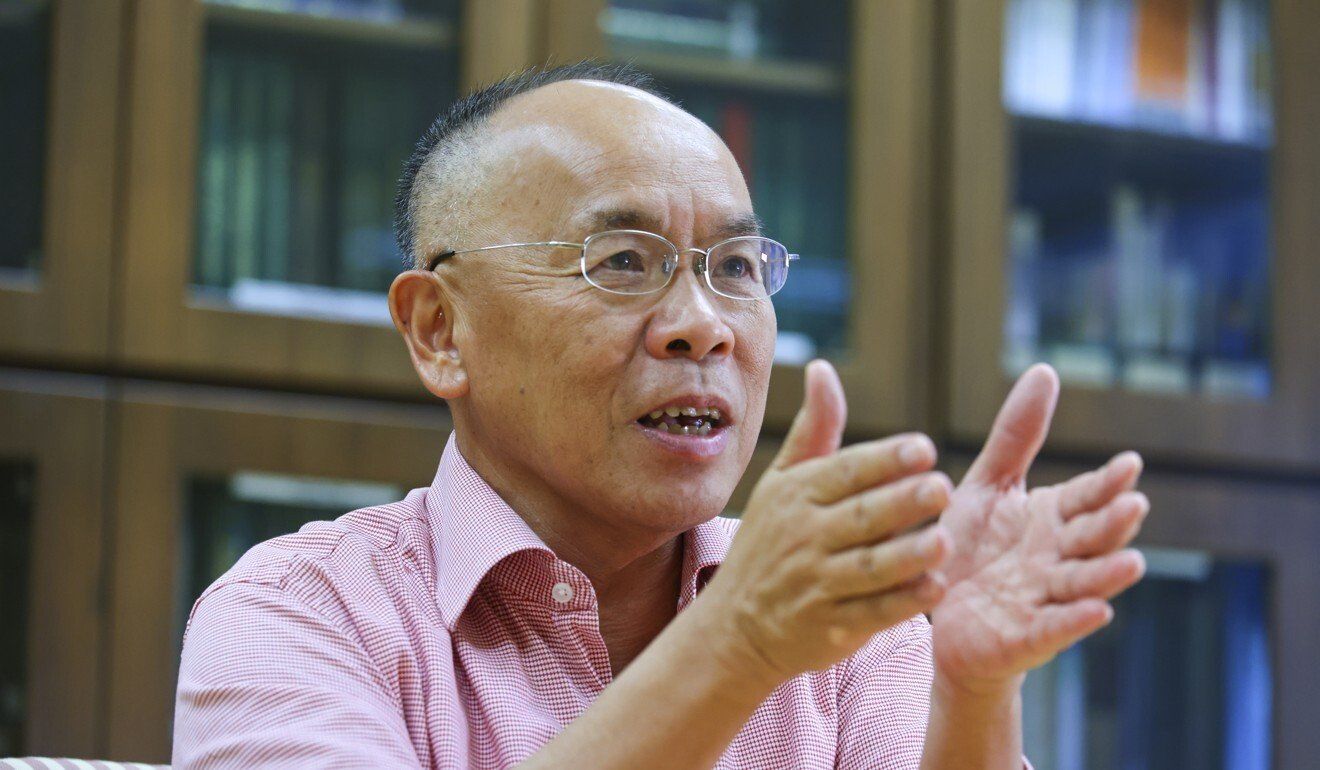 Professor Paul Yip.

The suicide rate among those aged 15 to 24 was 8.2 per 100,000 people last year, roughly similar to 8.9 in 2019.

But for children aged 15 or below, the suicide rate among boys was 1.3 last year, higher than the 0.7 recorded in 2019. The rate for girls in the age group remained at 1.2.

"Even one death is too many, we don't want any children, or anyone, to commit suicide," said Cheung, who is also a certified counsellor.

She encouraged schools to reach out to children and be more compassionate to pupils displaying learning difficulties or slow progress in adapting to face-to-face lessons this academic year.

She also urged schools or non-governmental organisations to hold parental training sessions, to prevent family conflicts before they started to mentally or physically harm children.

World Suicide Prevention Day falls on September 10 every year. More than 700,000 people die by suicide annually, or one person every 40 seconds, according to World Health Organization estimates.