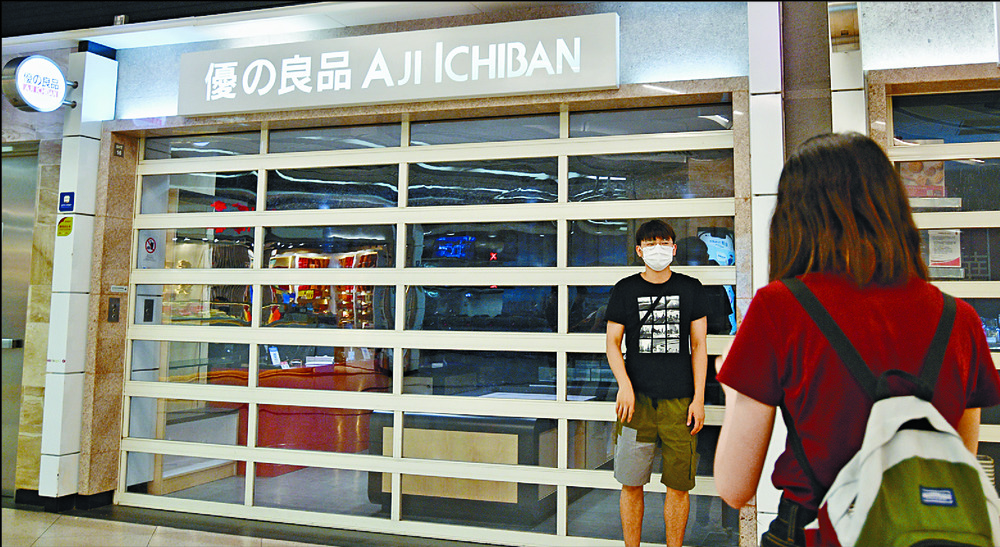 Snack chain feels border bite after 29-year reign
Snack chain Aji Ichiban yesterday announced it will shut down, citing the lack of tourists during the city's Covid-19 epidemic as the cause.
A company spokesman said yesterday that the chain had endured thus far by relying on mainland tourists.

The chain's branches have been closing one after the other due to stringent travel restrictions, he said, noting 20 employees have been laid off. However, he added it is possible the chain will return in the future after borders reopen.

In response, three unions - the Hong Kong Department Stores and Commercial Staff General Union, the Retail and Wholesale Trades Employees Association and the Electrical and Audio Visual Trades Employees Association - issued a joint statement in which they highlighted the difficulties retail businesses have faced in the past few years. They concluded by calling on authorities to reopen the border as soon as possible.

The Labour Department also expressed concerns about the closure, saying former Aji Ichiban employees should consult its labor relations division if they have any questions.

Prior to the official announcement, rumors of the chain's closure had been spreading online on Monday when all its branches were closed and the shelves emptied.

The company's inactive website and telephone number further fueled the speculation.

Established in 1993, Aji Ichiban once had some 60 branches in Hong Kong alone.

Since two of the chain's dried-meat products are featured on the list of approved snacks for remanded inmates, Chief Executive Carrie Lam Cheng Yuet-ngor weighed in to say the list will be adjusted if necessary.

"I believe the Department of Correctional Services will take action in accordance with the actual circumstances," Lam said.

Meanwhile, wholesale and retail sector lawmaker Peter Shiu Ka-fai took the opportunity to remind tourism-driven businesses of the importance of adapting to market conditions.