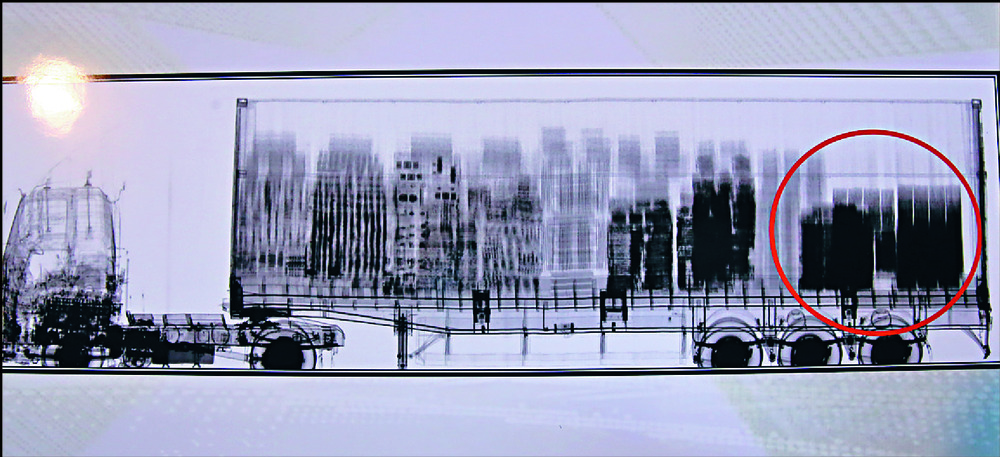 Smugglers in hot water as $160m goods seized
Customs officers seized HK$160 million worth of undeclared goods such as electronics and audio equipment in the biggest river trade vessel smuggling case so far this year.
If the smuggling operation had succeeded and the goods were sold in the mainland, smugglers could expect to evade some HK$90 million in tax.

After the bust, officers arrested a 69-year-old woman responsible for the shipments before later releasing her on bail.

It is understood the river trade vessel raised suspicions with the short time it spent in Hong Kong waters.

The vessel - which made a brief stop at Tuen Mun to load goods - was officially declared as carrying 40 tonnes of LED panels and monitors.

On the evening of April 21, an operation was launched in the city's western waters to investigate the vessel in question.

At the time the vessel was intercepted, it had been heading toward the mainland.

Officers detained the vessel in Tuen Mun's River Trade Terminal for further inspections.

After using X-ray imaging to check three of the 55 containers, the results raised more alarm bells.

Officers found undeclared goods such as solid-state drives, integrated circuits, memory cards, musical instrument accessories and audio equipment.

Customs' syndicate crimes investigation bureau officer Wong Ching-fu said the mainland LED monitors were placed at the front of the shipping containers.

"We questioned why mainland goods had to be shipped back to the mainland through a river trade vessel and proceeded to find the goods placed in the middle of the container those were all smuggled goods," Wong said.

He added the investigation is ongoing and there may be further arrests.

"Given that the pandemic is gradually subsiding and sea freight has been returning to normal, we noticed criminals have taken the opportunity to use river trade vessels for smuggling activities," the Customs and Excise Department said.

"They tend to declare that low-value items are being carried in order to evade detection by law enforcement officers."

Customs will keep up its vigilance and continue to "fiercely" combat sea smuggling activities, it said.

Targeted operations will also be launched when appropriate to "land a solid blow" against smuggling activities, it added.

Officers reminded the public that smuggling is a serious offense, adding that under the Import and Export Ordinance, anyone found guilty of importing or exporting unmanifested cargo - cargo not recorded in a manifest - is liable to a maximum fine of HK$2 million and imprisonment for up to seven years.