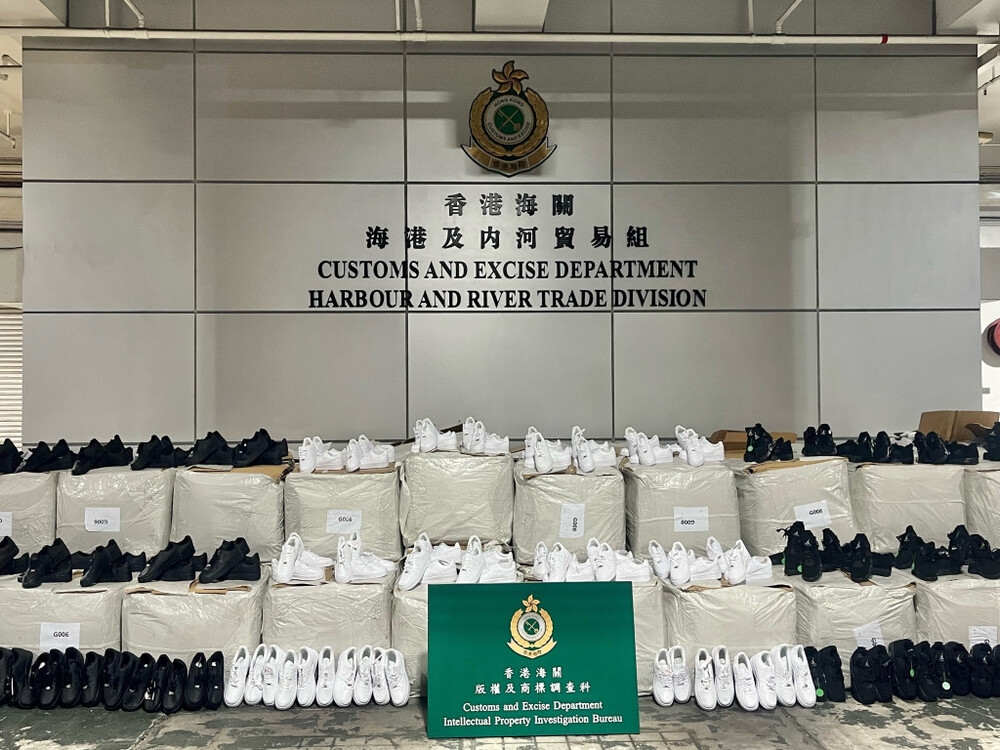 Smuggled sports shoes worth HK$3.6 million seized by Customs
Hong Kong Customs announced today the seizure of about 10,000 pairs of suspected counterfeit sports shoes with an estimated market value of about HK$3.6 million at the Tuen Mun River Trade Terminal Customs Cargo Examination Compound on November 24.
Officers launched the risk assessment of smuggling and deployed operations last Thursday to inspect a 40-foot container arriving in Hong Kong from Nansha, Guangdong, destined for Chile.

Upon inspection, Customs officers seized the batch of suspected counterfeit sports shoes in the container.

An investigation is ongoing, and Customs noted officers will continue to strengthen cooperation with the mainland and overseas law enforcement agencies to take stringent enforcement action against cross-boundary counterfeit goods activities.

Under the Trade Descriptions Ordinance, any person who imports or exports any goods to which a forged trademark is applied commits an offense.

The maximum penalty upon conviction is a fine of $500,000 and imprisonment for five years.