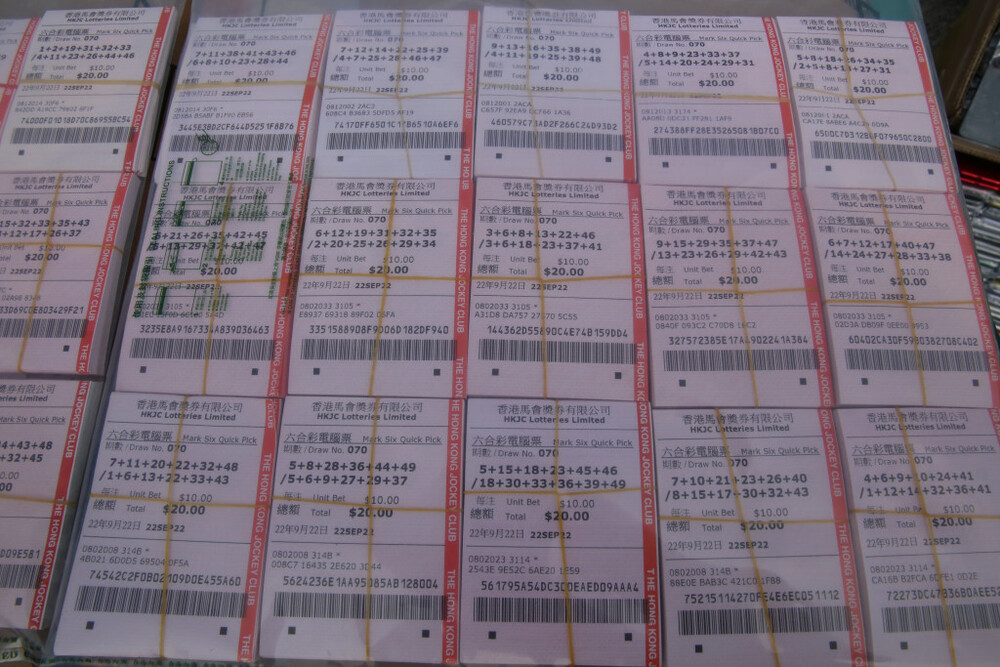 Smuggled Mark Six tickets confirmed to have won HK$70,000
The Jockey Club confirmed the 16,000 smuggled Mark Six bet tickets confiscated by Customs won HK$70,000.
Customs seized 16,000 Mark Six tickets suspected of being smuggled to China and Macau last Thursday (September 22) and arrested two men.

The Jockey Club today confirmed that 600 of the batch of smuggled Mark Six Lottery tickets worth HK$330,000, the lucky draw of which was held last Thursday, had won a total of HK$70,000.

It is believed that the suspects bought Mark Six tickets in Hong Kong to resell in China and Macau for a profit of HK$4 to HK$13 for each ticket, according to Customs.

Customs is consulting the Jockey Club about the purchase channel and source of the payment for the seized lottery tickets, as well as discussing with the Department of Justice about the next step in dealing with the haul.

According to the Jockey Club, winning tickets must be presented for payment within 60 days of the date after the relevant draw.

During the same operation, officers also confiscated a haul of 3,000 new smartphones and 3,000 tablets with an estimated market value of about HK$10 million, which were hidden among boxes of food items in the smuggling boat used by the arrestees.