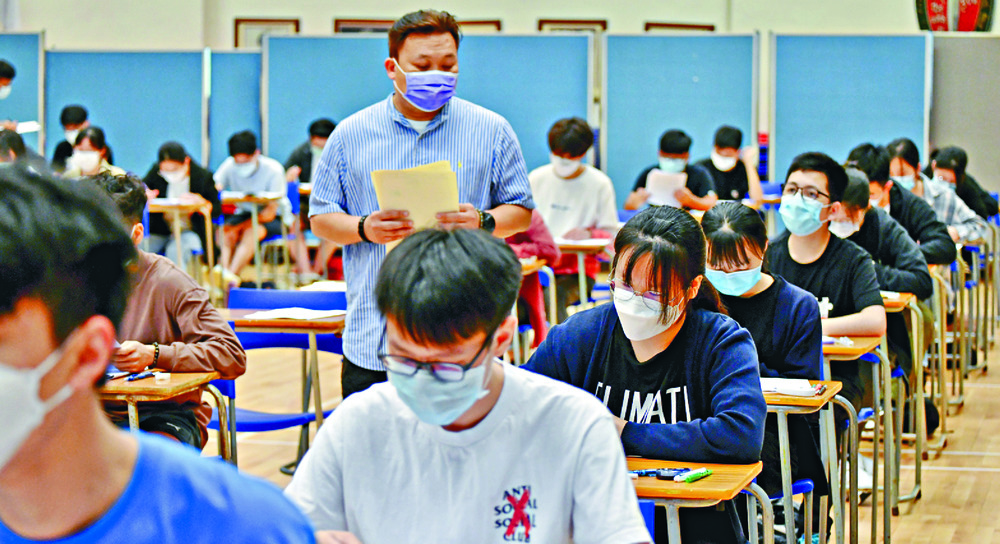 SMS first to settle exam result nerves over DSE
Students awaiting key Diploma of Secondary Education examination results will know how they fared through SMS notifications on Wednesday, even before they return to school that day for their certificates.
That will mark the first time the Hong Kong Examinations and Assessment Authority has released through short messaging services. Students typically receive printed results at school though last year was an exceptional case - students received their results through online platforms because of the Covid-19 outbreak.

With the severity of the SAR's pandemic situation easing, it is expected that students will be able to collect their certificates in schools after receiving the SMS in the morning. Private candidates will get their certificates by post.

Both school and private candidates will be notified of results through SMS. The message showing the candidates' results will be sent to those who have provided phone numbers to the authority starting from 9am on July 21. Private candidates and evening school candidates can also find out how they fared online. Candidates who wish to apply for a remarking of their results should file applications no later than July 26.

Rocky Tuan Sung-chi, the vice-chancellor of the Chinese University of Hong Kong, wrote words of encouragement to DSE candidates on his blog yesterday, saying their results could be affected by a host of unforeseeable factors and circumstances.

"However the results may turn out, I sincerely encourage all students to always acknowledge and appreciate your own efforts. It is important to recognize that exams represent only one of the many chapters of your life and not a final battle that determines your success or failure," he wrote.

Tuan also told students to follow their heart when it comes to choosing their paths for future studies or in their choice of programs.

He shared a quote from the late British prime minister Winston Churchill with DSE students: "Success is not final, failure is not fatal. It is the courage to continue that counts."