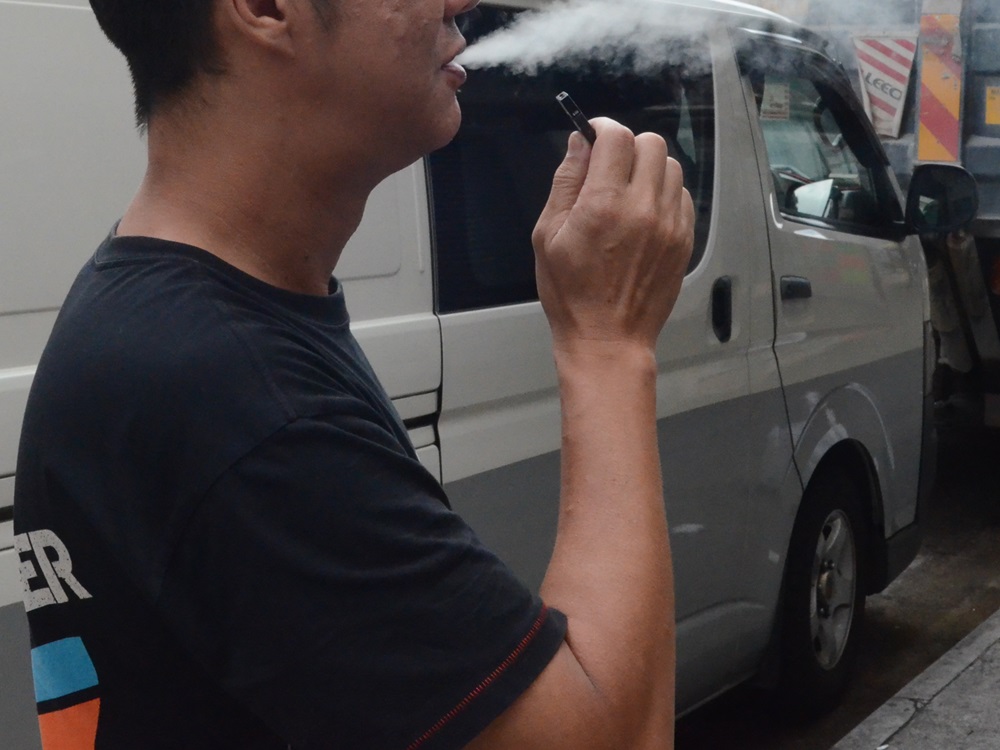 Smokers rush to stock up before e-cig ban starting Saturday
Smokers in Hong Kong flocked to stock up on e-cigarettes before the ban on all alternative smoking products took effect on Saturday.
From April 30, no person may import, promote, manufacture, sell, or possess for commercial purposes alternative smoking products, including electronic smoking products, heated tobacco products, and herbal cigarettes.

One of the customers was seen buying 15 e-cigarettes in preparation for the coming ban, while merchants said the sales of these products surged three times in recent days.

Some stores specializing in selling e-cigarettes saw their business coming to an end and offered buy-one-get-one-free deals or cleared out at a 30 percent discount.

A survey conducted by Hong Kong Newspaper Hawker Association found one-third of smokers in Hong Kong used alternative smoking products, accounting for 200,000 people in the city.

Some 700 respondents said they will not quit smoking after the ban, of which 90 percent will switch to traditional cigarettes, while the rest chose "other ways" to continue buying heated tobacco products.

Members of the Heated tobacco concern group believed some users will keep smoking heated tobacco products after May and get them via the underground economy or other illegal channels.

Hong Kong Council on Smoking and Health said in the past few years, many citizens mistakenly believed that heated tobaccos were "less smoky and less harmful" under misleading propaganda of cigarette companies,

The council hoped the new government could strengthen tobacco control to completely eliminate tobacco from the city for public health.