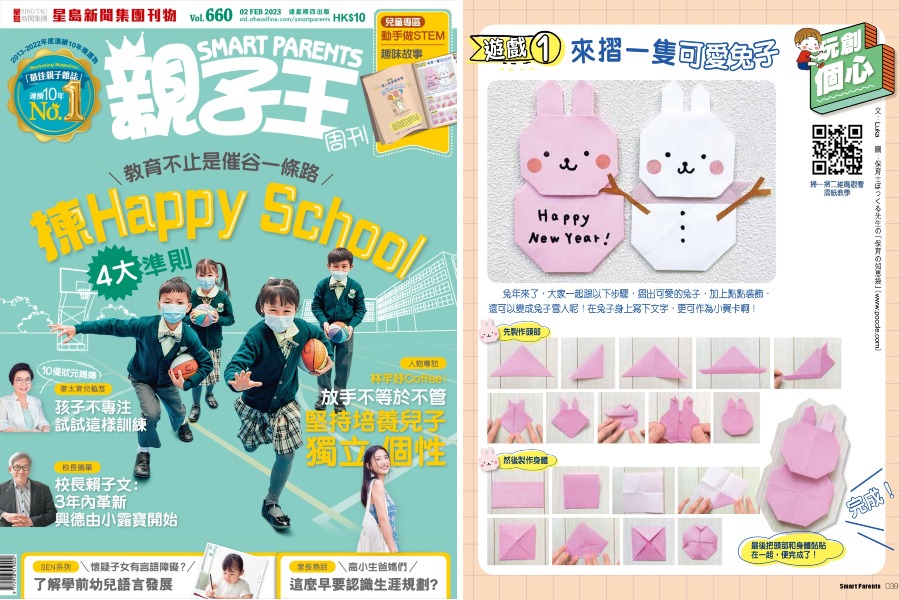 Smart parents buy Smart Parents, loaded with fresh content and something for the kids
Sing Tao's revamped weekly Chinese language parenting magazine Smart Parents will be on store shelves starting this February, with enhanced content for readers, including a new children's section to educate through entertainment!
Having won the title of "Best Parenting Magazine" for 10 consecutive years, Smart Parents has made its name as the ultimate one-stop multimedia platform for children's education. It is designed to be a guide for parents who are intent on bringing out the best in their children.

The new children's section includes fun learning materials featuring various subjects such as Chinese language, English language, mathematics, and STEM learning.

The newly revamped magazine will also feature star columnists such as Silvia Mak Ho Siu-kuen, Cheung Yan-yan, and Coffee Lam to share their personal parenting experiences with readers.

A separate section with valuable and thought-provoking articles will also be dedicated to parents whose children exhibit special educational needs.

The retail version of the magazine is now available at convenience stores Circle K and 7-11 at HK$10 per issue, with new issues released every Thursday.