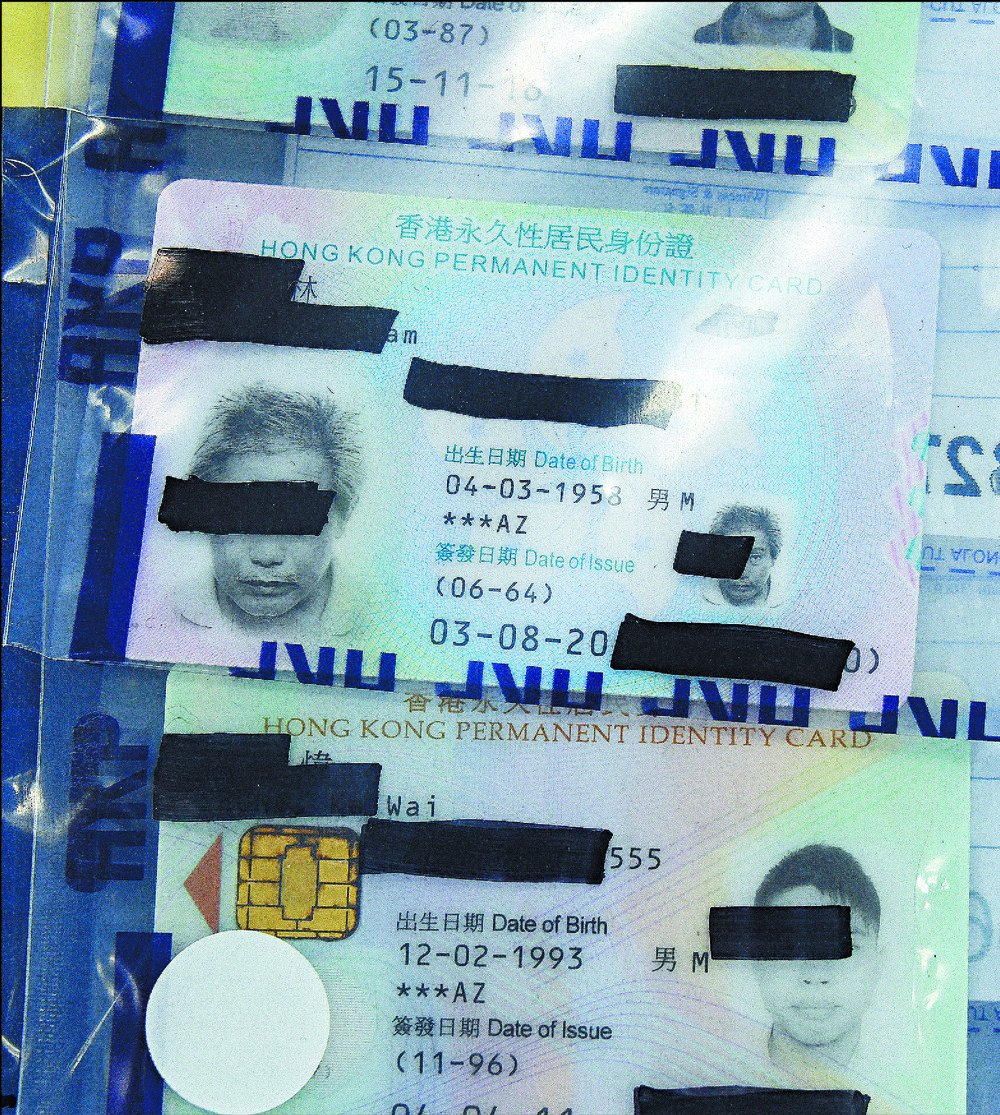 'Sloppy' ID card forgery ring busted
An operation forging Hong Kong identity cards has been busted with the arrest of a 28-year-old woman.
The ring allegedly sold the cards for HK$6,000 to HK$8,000 each in the black market, as well as using them to apply for bank accounts and credit cards.

The jobless woman, Cheung, was arrested for possession of forged ID cards, making or possessing equipment for making a false instrument, possession of ID cards related to other persons, possession of dangerous drugs and possession of apparatus fit and intended for the smoking, inhalation, ingestion or injection of a dangerous drug.

She was apprehended during a midday operation at a Wong Tai Sin subdivided unit on Ning Yuen Street Sunday.

Police seized 24 forged ID cards, some half-completed; 12 ID cards and 18 home-return permits belonging to others; 11 debit and 18 credit cards; computers and printers; a small amount of the drug ice; and tools for drug use.

Senior inspector Tai Yuk-lun said the operation was poorly equipped and the craftsmanship was sloppy.

"Some of the cards were created by sticking mugshot photos onto genuine ID cards and their surfaces evened out with rolling pins, hair irons or sandpapers," he said.

"The cards also did not come with any security features, and you will immediately know they are fake."