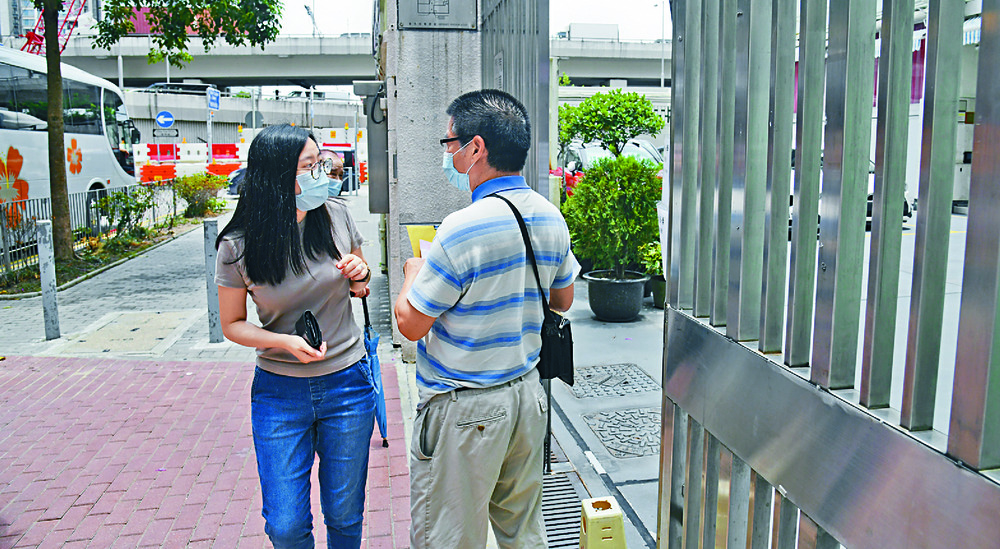 Slide in pupils to close schools
Six primary schools will stop operating in the next six years, the Education Bureau says, as the number of students continues to decline due to fewer births and a rise in immigration numbers.
The number of children eligible for primary one admission will fall about 18 percent in the next six years from 58,500 to 48,500, the bureau told lawmakers yesterday. Kwai Tsing will see the steepest decline in the population of those aged six residing in Hong Kong at a 39 percent rate in the next six years from 4,600 to 2,800.

The government projected that overall demand for public sector primary one places reached its peak in the 2018/19 school year, then declined gradually.

One of the six schools that will cease operations is Island Road Government Primary School in Aberdeen due to factors that include demographic changes and supply and demand of school places. It will close in the 2024/25 school year.

A school will normally cease operating three years after it stops running primary one classes, as manpower and other resources will decrease following reductions in the number of classes.

The results of the central allocation for primary one admissions were sent out to parents via post yesterday and today.

About 77 percent will be allocated a school that is among their top three choices - an increase of four percentage points from last year.

Parents who are not satisfied with the results will have one last chance to go to their preferred schools and attend interviews for additional places with their kids.

Chan Shuk-yee, the principal of Yaumati Catholic Primary School, on Hoi Wang Road in Tai Kok Tsui, expected more parents would seek the school's additional spots due to a decrease in population numbers eligible for primary one admission and the immigration wave, which she said has fueled a "musical chairs" phenomenon.

However, Yu Pui-kam, principal of Yaumati Catholic Primary School in Yau Ma Tei, estimated that the number of applications for additional spots this year would be fewer than the 200 applications the school received last year due to the immigration wave.

One of the parents waiting outside Yu's school yesterday was Chan, whose son was unable to get a spot in the top three primary schools of his choice.

"I will bring my son to eight or 10 more schools for an interview," Yu said. "I am mentally geared up for this process to take a week."

Chu Wai-lam, the headmaster of Fung Kai No 1 Primary School in Sheung Shui, said the 18 percent fall in six-year-olds in the coming six years will severely impact primary schools, as it could affect the number of classes, reducing class size or even risk ceasing operations.

Aside from the low birth rate, he said that the fall in the number of six-year-olds can also be attributed to the social unrest, the immigration wave and parents being interested in moving to other Geater Bay Area cities.

However, he added that he considered the closure of six schools in the next six years as not "a lot."

Chu's school will start accepting applications for eight additional spots starting today.

He estimated that his school would receive fewer than 200 applications this year, due to a fall in North district's population and mainland and overseas parents not being able to return to Hong Kong.