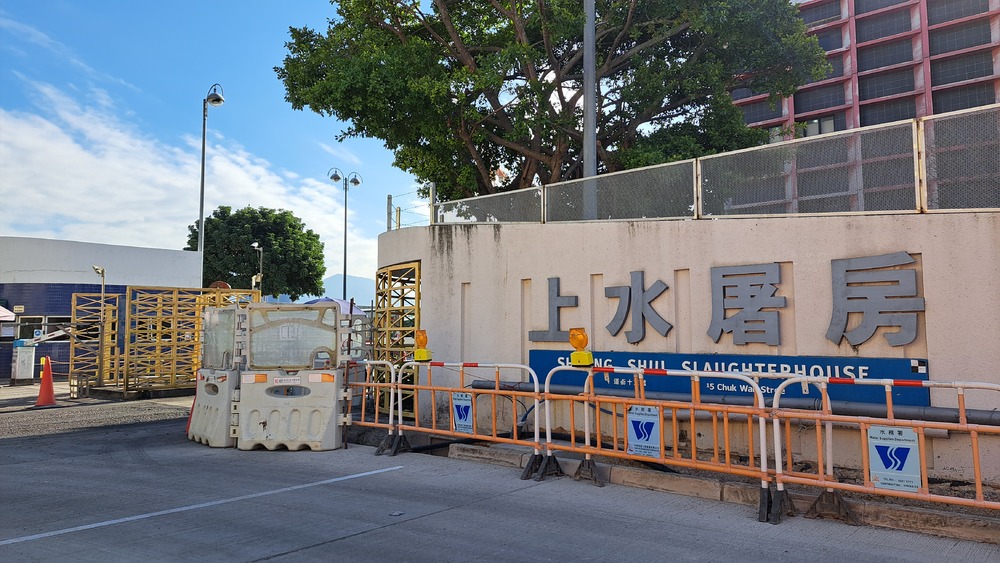 Slaughterhouse worker dies as pig kick plunges knife into leg
A 61-year-old man died on Friday after accidentally getting stabbed in the left leg as a pig, about to be electrocuted, kicked out at him in a Sheung Shui Slaughterhouse.
The incident was reported to police at 12:55 pm that the man, Choi, had been stabbed by the knife he was holding as he attempted to euthanize a pig via electrocution.

The pig collapsed but regained consciousness, lashing out at Choi and downing him -- as the knife he was holding plunged into his leg, severing an artery.

Choi, bleeding profusely, was rushed to North District Hospital by paramedics and pronounced dead on arrival.

The Labor Department said they have sent staffers to the scene to investigate the fatal incident.

Choi's actual cause of death has yet to be confirmed, pending an autopsy.