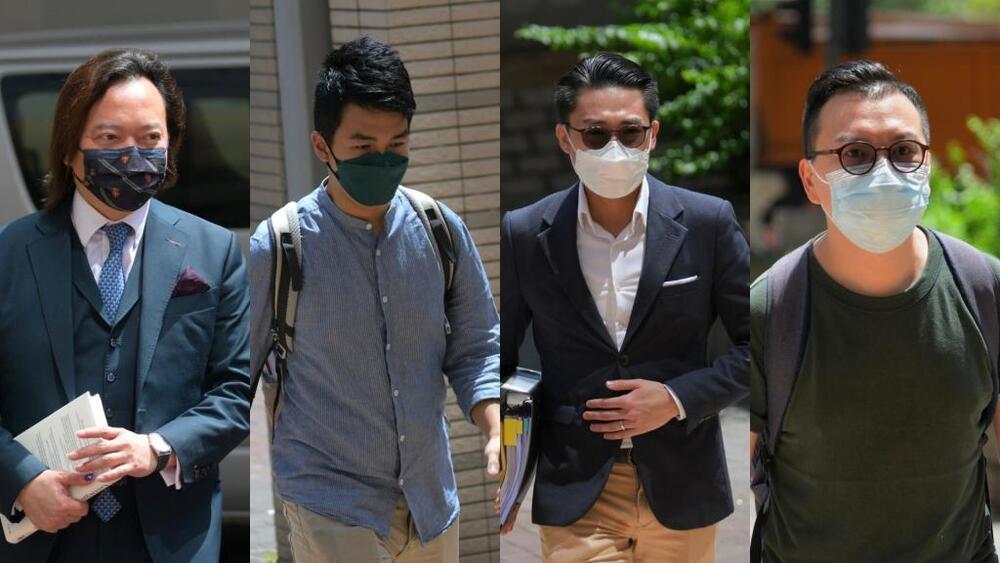 Sixth hearing of democrats' primary election case as transfer to High Court continues
The subversion case for the 47 democrats over the "35+ primary election" was on Wednesday mentioned in the West Kowloon Magistrates' Courts as the procedures referring the case to the High Court have yet to be completed.
It is the sixth hearing after the 47 were arrested and charged with conspiracy to commit subversion, violating the national security law early last year. The hearing is expected to take another two days.

National security judge Peter Law Tak-chuen ordered the transfer of 17 defendants to the High Court. They included Cheng Tat-hung, Clarisse Yeung Suet-ying, Michael Pang Cheuk-kei, Ho Kai-ming, Lawrence Lau Wai-chung, Wong Pik-wan, Sze Tak-loy, Ng Kin-wai, Gwyneth Ho Kwai-lam, Raymond Chan Chi-chuen, Owen Chow Ka-shing, Lam Cheuk-ting, Leung Kwok-hung, Mike Lam King-nam, Ricky Or Yiu-lam, Lee Yue-shun, and Winnie Yu Wai-ming.

Ng, Gwyneth Ho, Chow, Lam Cheuk-ting, Leung, and Yu were remanded in custody while the rest were released on bail.

Consuls from Germany, the UK, Canada, and Sweden were sitting in the audience. Leung's wife, chairwoman of League of Social Democrats Chan Po-ying, former chairpersons Raphael Wong Ho-ming and Avery Ng Man-yuen, and former chairwoman of the Democratic Party Emily Lau Wai-hing also attended the hearing.

A number of defendants waved their hands to the audience before the court session began, including Frankie Fung Tat-chun, Fergus Leung Fong-wai, and Ventus Lau Wing-hong, who were wearing sports jerseys.

The prosecution is represented by acting assistant principal government counsel Andy Lo Tin-wai, and the defense is represented by senior counsels Gladys Li and Nigel Kat, and barristers Cheung Yiu-leung and Margaret Ng Ngoi-yee.