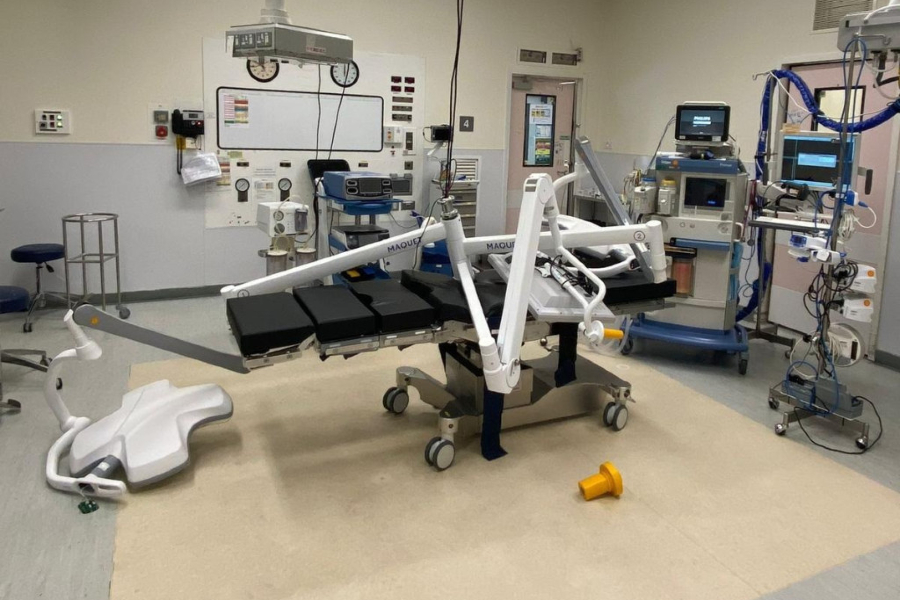 Sixteen more surgical lights found with loose screws following hospital accident
Sixteen more surgical lights at the city's public hospitals were found with loose screws following an accident on Sunday that saw a medical worker suffer minor injuries when the light fell on him at a Kwun Tong public hospital.
The anesthetic assistant was hit on the shoulder by the loose surgical light and bracket contraption that fell onto the operating table at United Christian Hospital. He was sent to the accident and emergency department and discharged with a minor injury.

The Hospital Authority said it has completed comprehensive checks at 29 public hospital operating theatres that use the same model of surgical light, which was manufactured by Getinge.

In a total of 50 sets of lights, 16 were found with loose screws and the operating theatres using those lights will be suspended from service.

Speaking on a radio program on Monday, Yuen Pak-leung, senior manager of the Hospital Authority, said the Hospital Authority will also check other surgical lights models at all public hospitals over the coming days.

Speaking on the same program, Tony Ling Siu-chi, president of the Hong Kong Public Doctors' Association, said the case was not an isolated incident as the Authority's maintenance contractor has found similar issues with other surgical lights.

He also raised concerns about the possible fallout should the light fall on patients mid-operation.