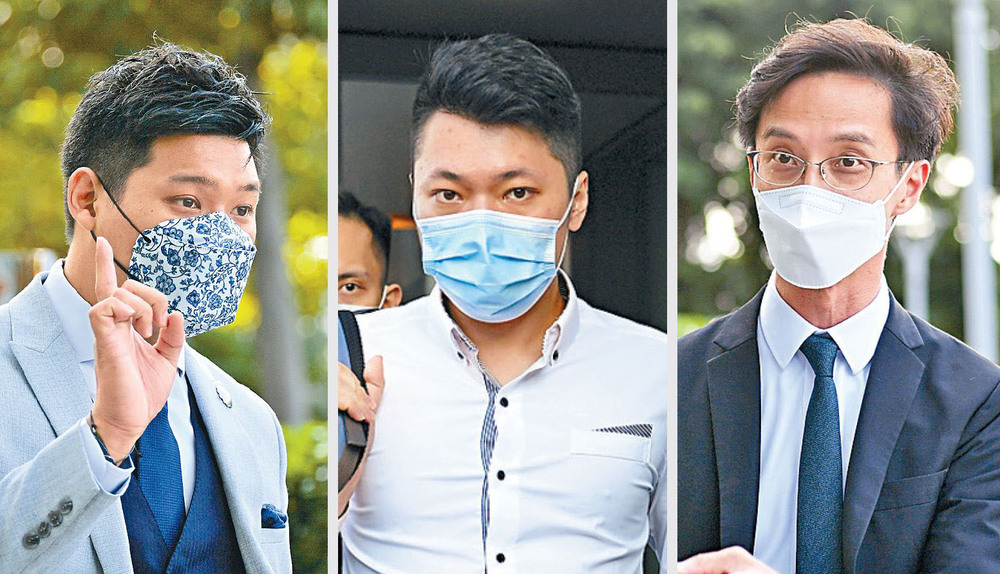 Sixteen HK district councilors disqualified as oaths ruled invalid
The Hong Kong government has disqualified 16 district councilors after ruling that the oaths they had sworn during an oath-taking ceremony on Monday were invalid.
Secretary for Home Affairs Caspar Tsui Ying-wai, who administered the oath-taking, determined on that day that of the 50 district councilors who took oaths, the oaths taken by 34 were valid.

"As the oath administrator had questions about the validity of the oaths taken by the other 16 DC members, letters were issued to the DC members concerned on October 4 to require them to provide additional information," a spokesman for the government said in a statement on Friday.

After considering the written replies from the seven members and all relevant information, Tsui determined that the oaths taken by them were invalid.

The 16 are Tai Po district councilors Richard Chan Chun-chit, Olive Chan Wai-ka, and So Tat-leung, Sai Kung district councilors Ryan Lee Yin-ho, Lee Ka-yiu, Ricky Or Yiu-lam, and Wong Cheuk-nga, Sha Tin district councilors Li Chi-wang, William Shek, Lai Tsz-yan, Lo Tak-ming, Wong Ho-fung, Ng Kam-hung, Kudama Ng Ting-lam, Wong Hok-lai, and Cheng Tsuk-man.

The spokesman said if the oath taken is determined as invalid, no arrangement should be made for retaking the oath. The 16 members should, therefore, vacate their office.

The spokesman stressed that the oath-taking is legally binding and the oath-taker must sincerely believe in and strictly abide by the relevant oath prescribed by law.

Hong Kong's legislature passed a bill in May requiring district councilors to take the oath. The city's National Security Law also requires those holding public office to take the oath to uphold the Basic Law and pledge allegiance to the city.