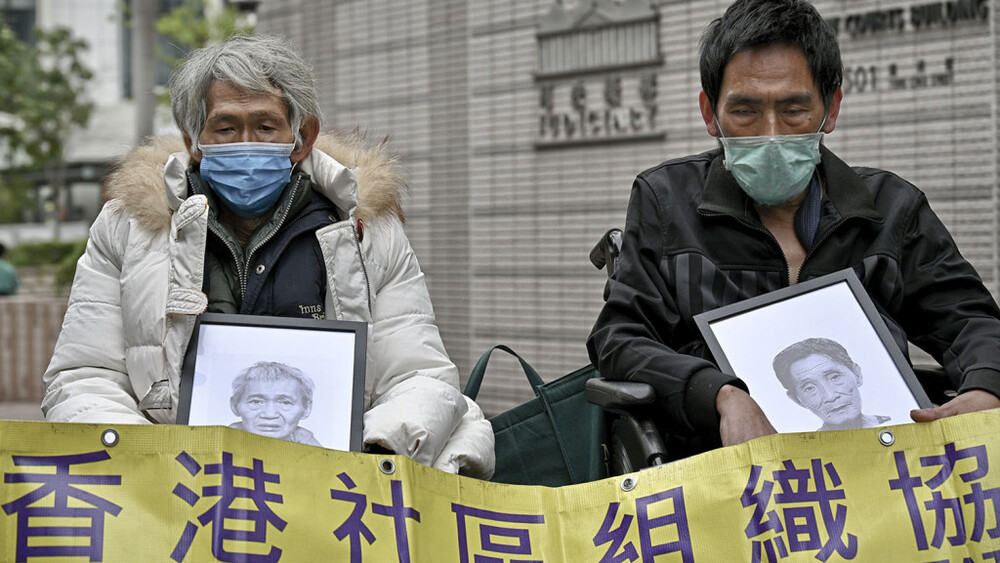 Six street sleepers lose review against symbolic HK$100 compensation
Six street sleepers – compensated HK$100 symbolically after anti-riot cops threw away their belongings in 2019 – lost their judicial review on Wednesday as the judge ruled that they couldn't ask for a larger amount by simply handing in a receipt of HK$476.
The Small Claims Tribunal in March ordered the Leisure and Cultural Services Department to compensate a total of nine street sleepers HK$100 each after the department's staffers and cops cleared their possessions off a Sham Shui Po park without prior notice in an anti-crime operation on December 21, 2019.

Six of them later filed a review in search of a larger amount as they first asked for compensation ranging between HK$2,000 and HK$13,390. The six street sleepers are Hung Tat-fu, Lau Ka-hei, Chow Hung-kwong, Ng Tsui-yau, Yuen Siu-pik, and Chan Chi-wing. They listed the Secretary for Justice as the respondent.

Yet, adjudicator Arthur Lam Hei-wei on Wednesday rejected their application for a judicial review and upheld his original ruling.

Lam wrote in his judgment that the six had the responsibility to prove they suffered property losses by providing evidence – a rule that applies to claimants in all civil cases.

Although the six handed in a receipt of HK$476 for a foldable mattress, a pillow, and a blanket, hoping to point out the symbolic compensation of HK$100 ordered by the tribunal was too little; Lam said the six couldn't just ask to court to raise the compensation amount by submitting a single piece of receipt.

Lam further explained that the six failed to address the connection between that receipt and their lost belongings. He added the receipt was issued after he ordered the HK$100 compensation, and the items listed on the receipt can't possibly be the six's bedding products.

Lam also said the six admitted the amount spelled on the receipt was not their actual property losses.

He continued he didn't order the HK$100 compensation because he believed the street sleepers' belongings were worth only HK$100, but because there was no reliable evidence to prove the sleepers' actual losses.

Therefore, Lam said he made no mistake when ordering the HK$100 compensation and upheld his ruling.

As for the reasoning that the tribunal didn't look into the mental distress of the six when ordering the compensation, Lam said the inquiry duty was not absolute for him. He also said the six had never said they were mentally disturbed, and there was no medical proof.