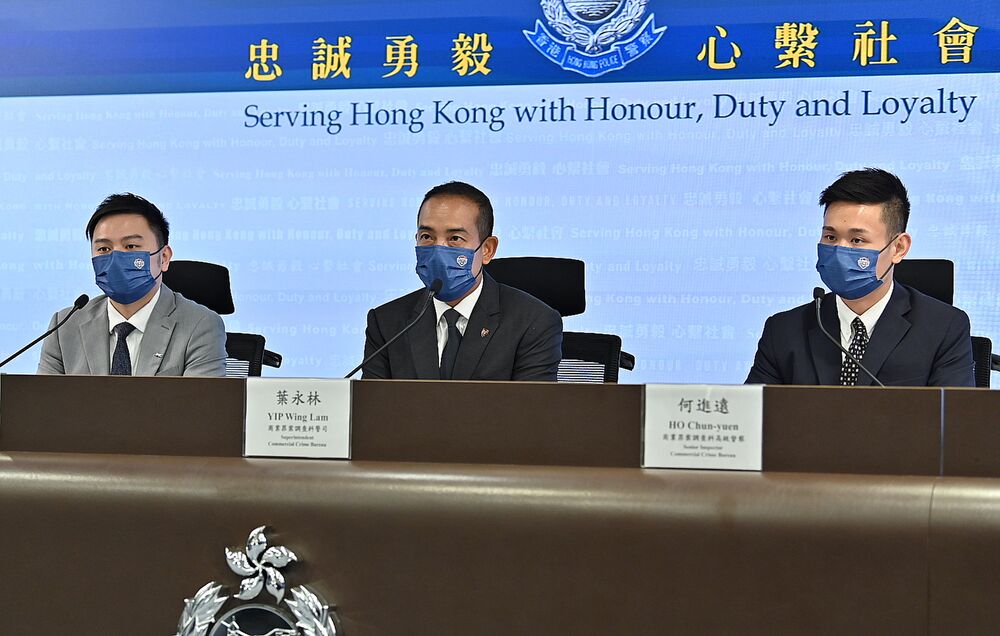 Six London Gold fraudsters appear in court after swindling almost HK$400m from victims
Six Loco London Gold fraudsters were charged with conspiracy to defraud and money laundering for cheating up to HK$397 million from victims, including over HK$500,000 of medical fees from a woman diagnosed with terminal cancer.
The four key members and two masterminds of the syndicate appeared in Eastern Magistrates' Courts on Thursday. Police believe they have smashed the syndicate for good, and the case will be referred to the High Court.

A police operation targeting London Gold fraudsters began back in 2017, and a total of 66 people in connection to the scams were arrested between 2018 and 2019.

Superintendent Yip Wing-lam from the Fraud Division of the Commercial Crime Bureau said the criminals always sugarcoat their scams with different investment tools, ranging from London Gold in the past to cryptocurrency these days.

The criminals often show off their luxurious lifestyles and claim to be investment experts, persuading victims to make low-risk investments with high-interest rates.

In one case, a 35-year-old woman diagnosed with terminal cancer met a so-called investment manager who claimed to be an expert in the field of London Gold in mid-2020.

The manager successfully persuaded the woman to put all her medical fees into investment for more money, which could help her find "a better doctor and better medicine for treatment."

The woman even borrowed money from financial institutions as instructed by that fraudster, who disappeared after cheating over HK$500,000 from the victim.

In another case, the victim was a male secondary school teacher. He met a woman online who claimed to be an experienced London gold investment manager and could help the teacher make profits without charging him any commission.

The teacher then transferred about HK$300,000 to the fraudster's bank account. Yet, the fraudster lost all the money within a week and asked the teacher to wire more money to her.

Although the teacher realized he was cheated of the money, he still convinced the fraudster to start afresh and work hard to become a genuine investment manager.

Yip continued that there were 243 online scams in the first two months of this year, marking an increase of 133 cases compared with the same period last year. As a result, the total losses also jumped from HK$35.9 million to over HK$132 million.

Yip reminded citizens not to easily believe in strangers they meet online and stressed that there is no investment that always guarantees profits.

The public is also advised against downloading any unknown investment apps onto their smartphones or signing any document that authorizes others to make an investment on their behalf.