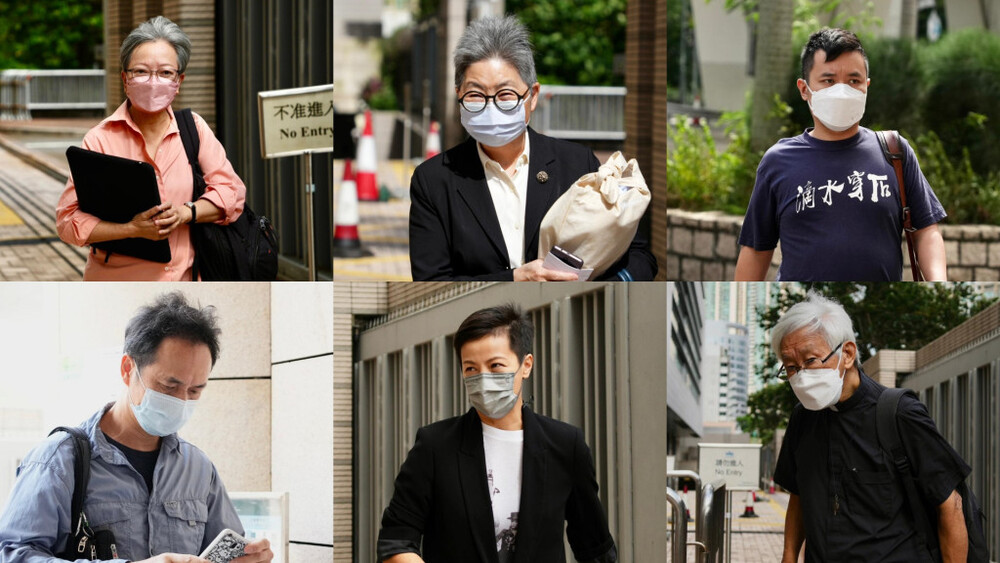 Six have a case to answer over failure to register 612 Fund, court rules
Five trustees and the secretary of the 612 Humanitarian Relief Fund, including retired Cardinal Joseph Zen Ze-kiun, accused of failing to register the fund in accordance with the law, have a case to answer, a Hong Kong court ruled on Tuesday.
The five other defendants are veteran barrister Margaret Ng Ngoi-yee, Hui Po-keung, gay rights activist and pop singer Denise Ho Wan-see, former lawmaker Cyd Ho Sau-lan, as well as the fund's secretary Sze Ching-wee.

They pleaded not guilty earlier after each received a court summons for allegedly failing to apply for registration or exemption from registration for the fund between July 16, 2019, and October 31, 2021.

The trial continued in the West Kowloon Magistrates' Courts today (Tue), with principal magistrate Ada Yim Shun-yee ruling that they have a case to answer. The defense earlier said the key to this case lies in whether the fund should be categorized as a "society."

Before Yim delivered her verdict, the prosecution referred to the testimony of a sergeant from the police's national security department, who was responsible for checking the fund's bank account.

The sergeant surnamed Choi pointed out that the bank account of Alliance for True Democracy Ltd, which helped the fund possess public donations, had a grand saving of HK$453 million from 103,000 transactions.

However, Choi couldn't answer when the defense asked him if most of the transactions involved small amounts like HK$500, HK$1,000, or HK$10,000. Choi added he never categorized the transactions.

The defense then asked Choi if transactions that involved more than HK$100,000 added up to a total of more than HK$9 million, and Choi said he didn't have the answer to that question.

A constable surnamed Lam admitted he had carried out investigations from the direction of money laundering. Meanwhile, a senior inspector surnamed Kung from the Police Licensing Office noted that all societies must register within a month following their establishment.

The defense referred to the funeral committee of late billionaire Stanley Ho Hung-sun and the campaign office of Chief Executive John Lee Ka-chiu, and challenged that both were an organization with more than one member but had never registered as a "society."

Yet, these two examples were rejected by the prosecution and Yim.

The defense then argued that the Hong Kong Bar Association is a registered society, but its Administrative Secretaries won't be viewed as office-bearers of the Association. Kung only replied she didn't know much about this.