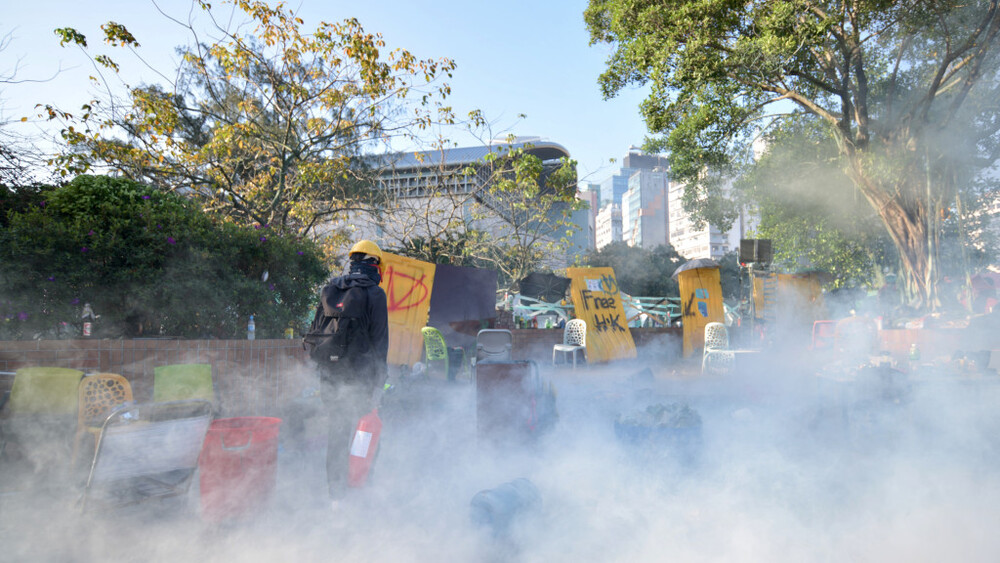 Six guilty of rioting in first case of 2019 PolyU protest
Six people, the oldest aged 23, were convicted of rioting today, before which they were arrested and became the first batch of defendants over the confrontation between protestors and police in the Hong Kong Polytechnic University(PolyU) campus in 2019.
The five males and one female, aged between 18 and 23, faced their verdict in the District Court of Deputy District Judge Colin Wong Sze-cheung on Saturday morning and were found guilty.

According to the court, the six defendants and the other 12 protesters took part in "illegal assemblies" at the university on November 18, 2019, during which the police sieged the campus and blockaded the traffic and arrested the 17 when they tried to break out from the campus and hide into the Hong Kong Science Museum.

Six defendants, among them three students, were detained afterward and accused of rioting on February 19 last year, making them the first batch of arrestees to be prosecuted in the PolyU protest.

After being arrested, the defendants applied for bail but got rejected; they are now in custody pending sentencing on December 10.

Over 10,000 people involved in protests were arrested from June 9, 2019, to October 31 this year for their conduct in rioting, illegal assemblies, and attacking, said Hong Kong police today.

Among the arrestees, 1391 were sentenced with crime counts; 1754 are younger than 18 years old, and 4010 are students.