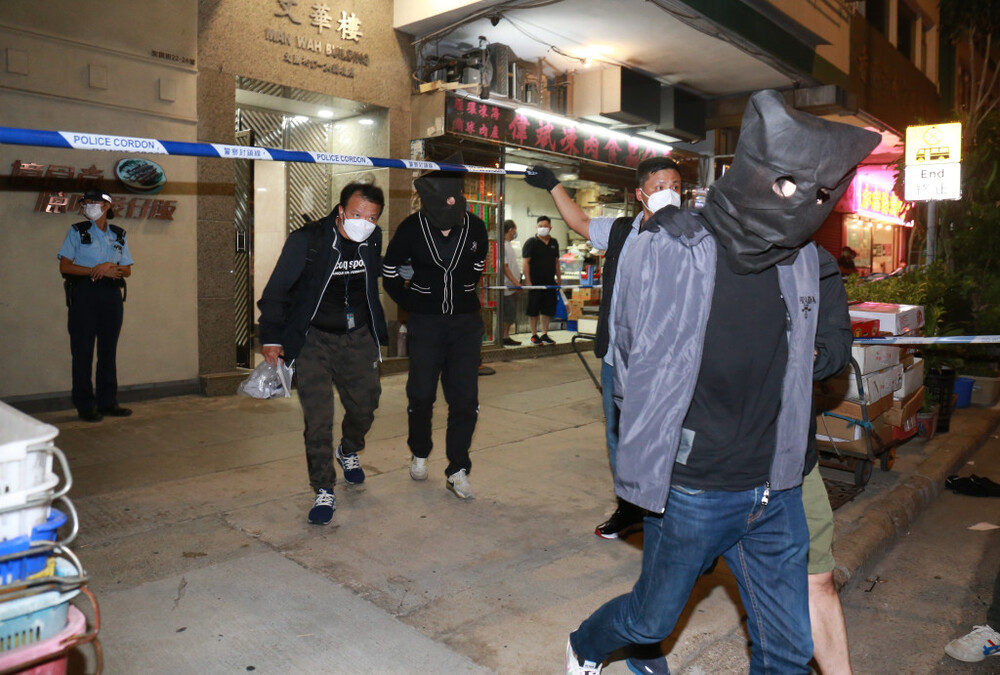 Six burglars caught red-handed in HK$2m Jordan robbery
Police arrested six robbers in a burglary in Jordan last night, rescued three victims tied up by the criminals, and recovered stolen property worth HK$2 million.
According to officers, the three male victims, aged between 23 and 29, lived in a rental flat in Man Wah Building on Man Wui street and were targeted for their moneyed appearance and for donning luxury watches.

The stolen items were valued at around HK$2 million, including HK$35,000 in cash, eight luxury watches, and a batch of phones and laptops, said Superintendent Chung Nga-lun of Kowloon West Regional Headquarters Crime Unit.

"We received a report yesterday which claimed a criminal syndicate would plan to commit a burglary in the involved building," Chung said, noting the police launched an operation afterward and set up an ambush in the area yesterday afternoon.

At about 6pm, he said, six men were spotted arriving in a taxi at the scene, five of whom alighted and entered the building.

About half an hour later, the five returned to the building's lobby to meet the driver who remained in the taxi, at which the police immediately took action to restrain the group and found three knives, one telescopic baton, and the stolen goods.

Following the arrest, officers rushed to the 13th floor of the building, discovering three victims who had been tied up in the house and were confirmed not injured.

"It is believed that the criminals threatened the victims with knives before tying them up," Chung said.

The six arrestees, aged between 18 and 43, are now in custody pending further investigation.

It is also learned that the taxi they drove was previously parked in Tsuen Wan and stolen by the group who put a false license plate on it.