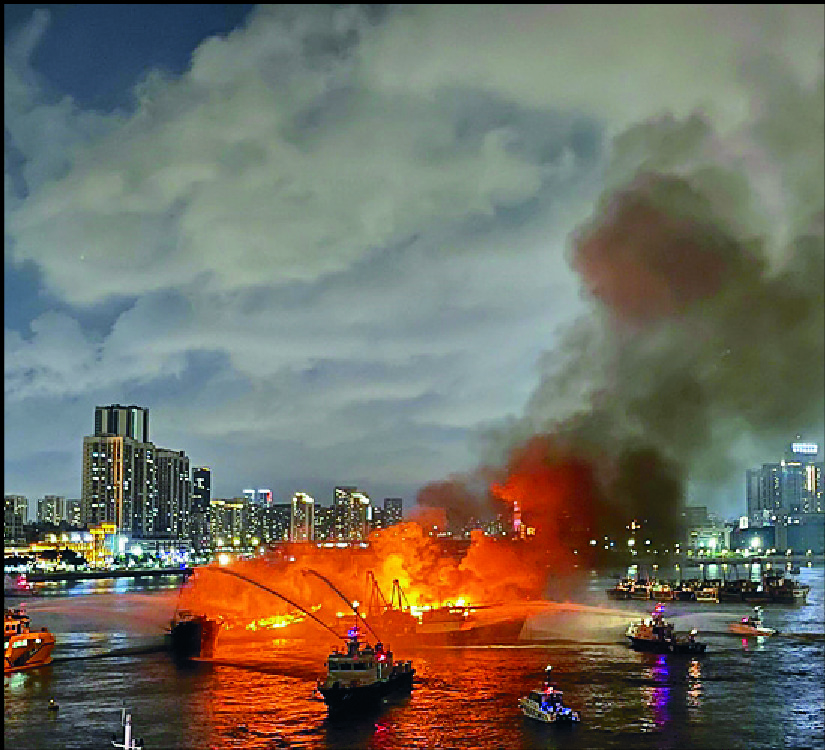 Six boats caught in overnight blaze
Five boat operators - aged between 36 and 63 - were taken to hospital after six fishing boats burned to ashes in an on-and-off overnight blaze at Macau's Inner Harbour.
All five are in stable condition as of last night after receiving medical attention for high blood pressure, shortness of breath and dizziness.

According to Macau's Marine and Water Bureau, a row of boats moored outside Ponte 16 resort first caught fire on Monday night. The blaze then spread to adjacent vessels.

As a result, the route from Inner Harbour to Wanzai in Zhuhai was suspended in the morning.