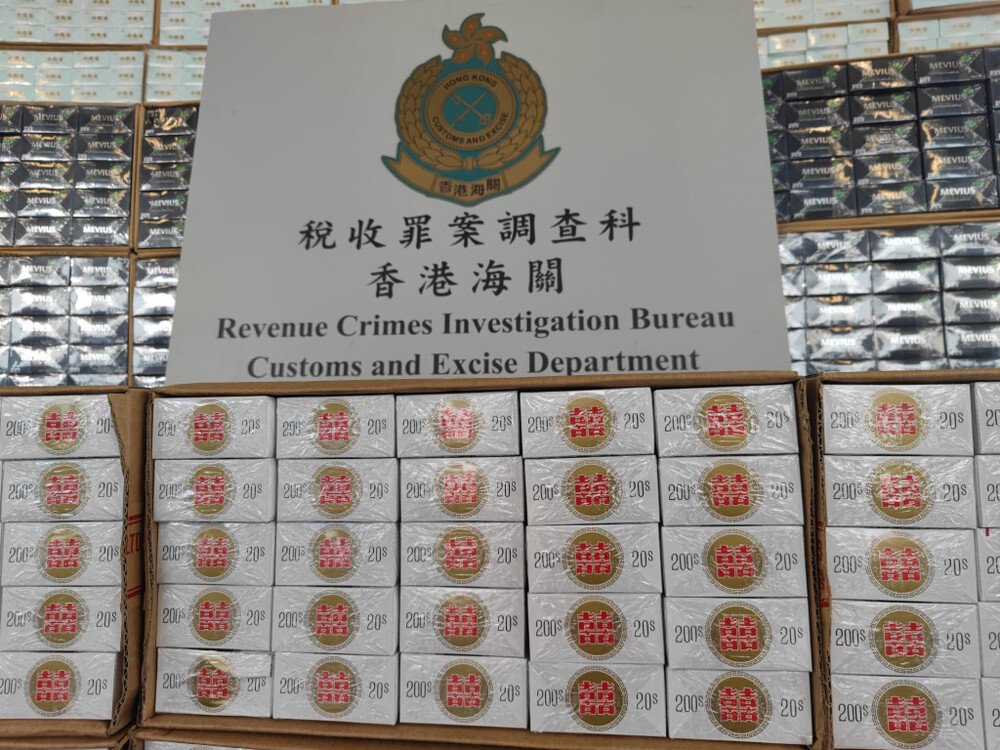 Six arrested as illicit cigarettes worth HK$115m seized by Customs
Hong Kong Customs has seized 42 million suspected illicit cigarettes worth HK$115 million and arrested six.
The seized illicit cigarettes also came with a potential duty of about HK$80 million, according to customs.

Wong Tsz-yan, Senior Inspector of Customs and Excise Department said on Thursday that, customs found a suspicious barge next to Tsing Yi Stonecutters' Island last Friday with six men and five containers on board.

The six suspects claimed themselves to be crew members and would ship a barge to Yau Ma Tei Public Cargo Working Area to unload the goods but failed to provide the identification documents of the goods in the containers.

With the inspection of customs officers, a total of 42 million suspected illicit cigarettes worth HK$115 million were confiscated from the barge.

"We believe the suspects were taking advantage of rainy weather to carry out smuggling activities, trying to reduce the opportunity of customs interception," Wong added.

The six arrested, aged between 36 and 69, were detained under the suspicion of importing unmanifested goods.

An investigation is ongoing for tracing the source and the flow of the illicit cigarettes. The likelihood of further arrests is not ruled out.

Customs have seized a total of 380 million smuggling cigarettes this year, with a market value of about HK$1.04 billion and a taxable value of about HK$720 million, said Inspector Chan Po-tin of the Revenue Crimes Investigation Bureau.

"The figure sees an increase of 53 percent over the same period last year," he said.