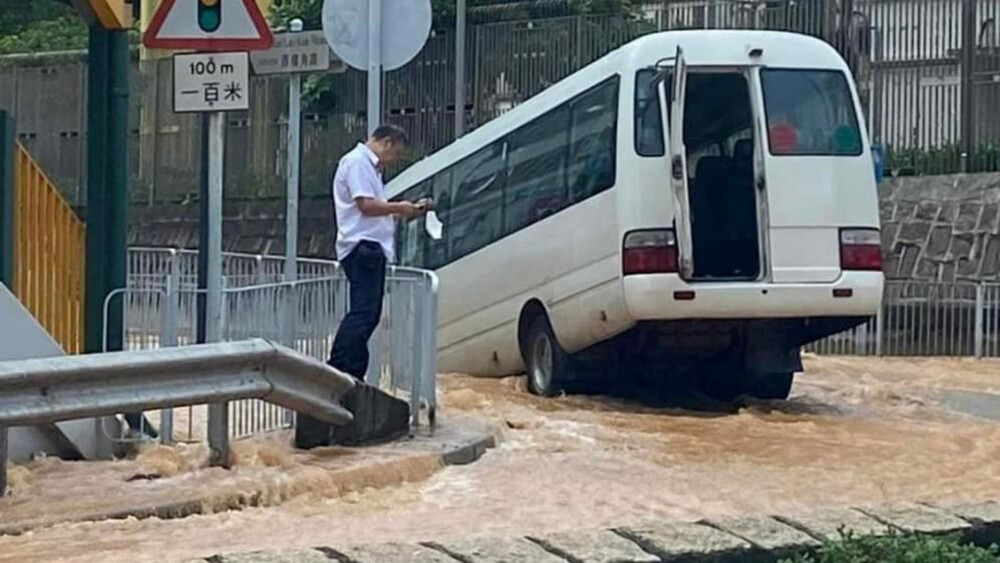 Sinkhole caused by water mains burst claims victim - one minibus
A water main burst on Sai Lau Kok Road, creating a sinkhole that trapped a minibus driving by. No one was injured.
Reportedly, the underground water pipe installed outside Ho Fai Garden ruptured around 1pm on Tuesday, creating a large pool of muddy water.

The minibus plunged into the pool, which had been obscuring a sinkhole caused by the water mains burst. The driver and passengers had to escape through the emergency exit at the back of the vehicle.

The police have reported that the area affected by the flood was around 40 meters by 40 meters. The Transport Department had to section off the stretch of Sai Lau Kok Road between Wai Tsuen Road and Shing Mun Road, resulting in congested traffic around the area.

Personnel from the Water Services Department rushed to the scene to turn off the water supply, which resulted in the stagnant water gradually subsiding.