Expatriates in Hong Kong and Singapore can expect higher rents this year, but the size of increase in both markets is likely to vary vastly, observers say.
Expatriates in Hong Kong and Singapore can expect higher rents this year, but the size of increase in both markets is likely to vary vastly as they will be impacted by different factors, according to market observers.

Analysts predict a rise of as much as 10 per cent this year in Singapore, a sharp slowdown from the 30 per cent surge seen in 2022, while rents in Hong Kong could increase by up to 5 per cent, aided by the launch of the Top Talent Pass Scheme, return of non-local students and inflow of expatriates.

In Hong Kong, "home rents are forecast to rise by 2.5 per cent in the second quarter and 5 per cent overall in 2023 with the full reopening of borders and scrapping of all Covid curbs", said Aradhana Khemaney, senior director and head of residential services at Savills.

With the residential sales market picking up, landlords are putting up their properties for sale rather than leasing them out, reducing rental supply and flexibility in negotiations, she added.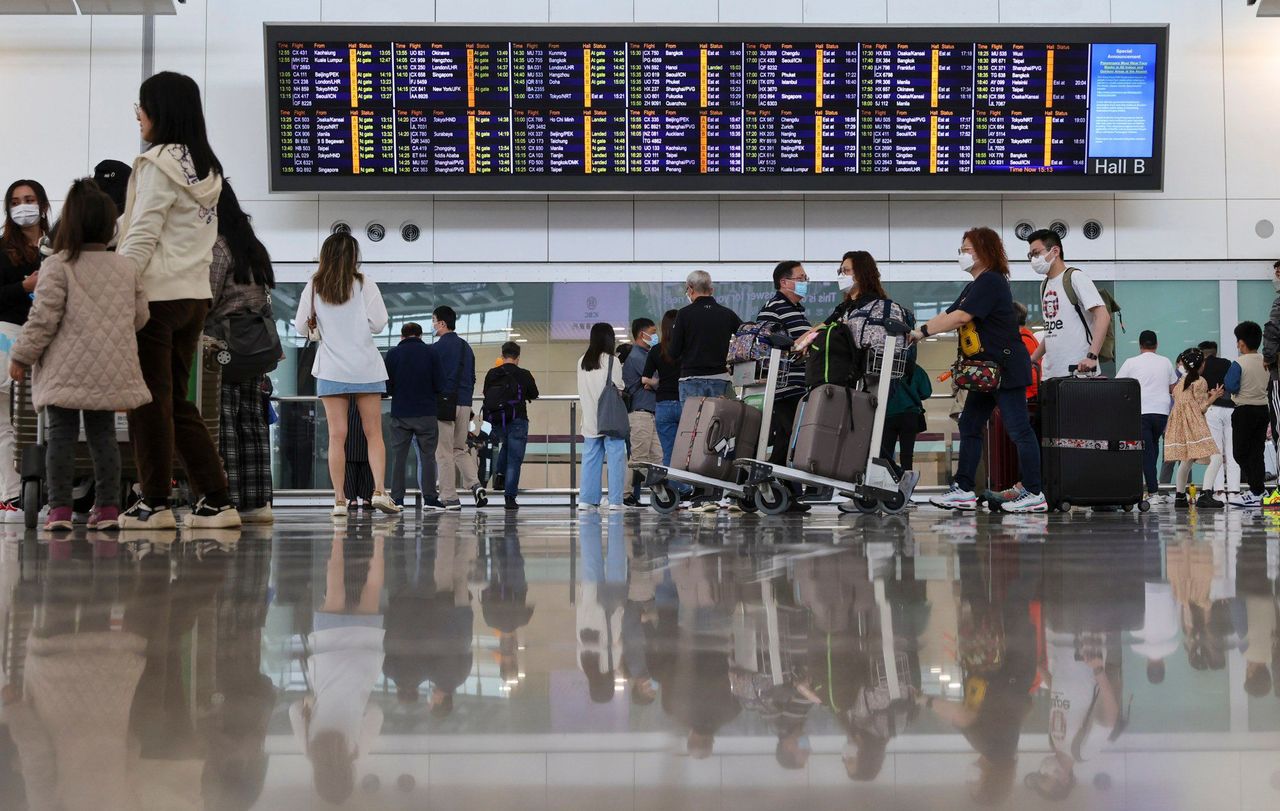 The number of passengers arriving at the Hong Kong International Airport has steadily increased this year.

The premium rental market has picked up pace, particularly for quality flats and town houses on The Peak and in Mid-Levels, said Khemaney. "International schools were seeing waiting lists again, with places taken up mostly by locals and mainlanders, which we haven't seen in the past few years."

The outlook for the city's economy is rosy, with the government forecasting growth of 3.5 to 5.5 per cent this year after gross domestic product contracted by 3.5 per cent last year. Economic data is encouraging. For example, the latest unemployment rate has fallen to a three-year low of 3.3 per cent for the December to February period.

In the first quarter, rents increased 1 per cent for the first time since 2018, said Buggle Lau, chief analyst at Midland Realty. The leasing market will reach its peak season in the second and third quarters, with the average rent expected to increase 3 per cent to 5 per cent, he added.

"Mainland students coming back to Hong Kong will be another supporting factor," Lau said, adding the Top Talent Pass Scheme "will also help support the rental market".

While government data showed private residential rents fell 3.7 per cent year on year in the fourth quarter, Knight Frank noted the worst was behind us as rents increased by 0.98 per cent month on month in February, citing government data.

Although Hong Kong homeowners were generally firm with their asking prices and fewer discounts were offered to tenants, units in the HK$100,000 (US$12,740) to HK$200,000 per month range were rented out quickly, said Christine Li, the Singapore-based head of research for Asia-Pacific at Knight Frank.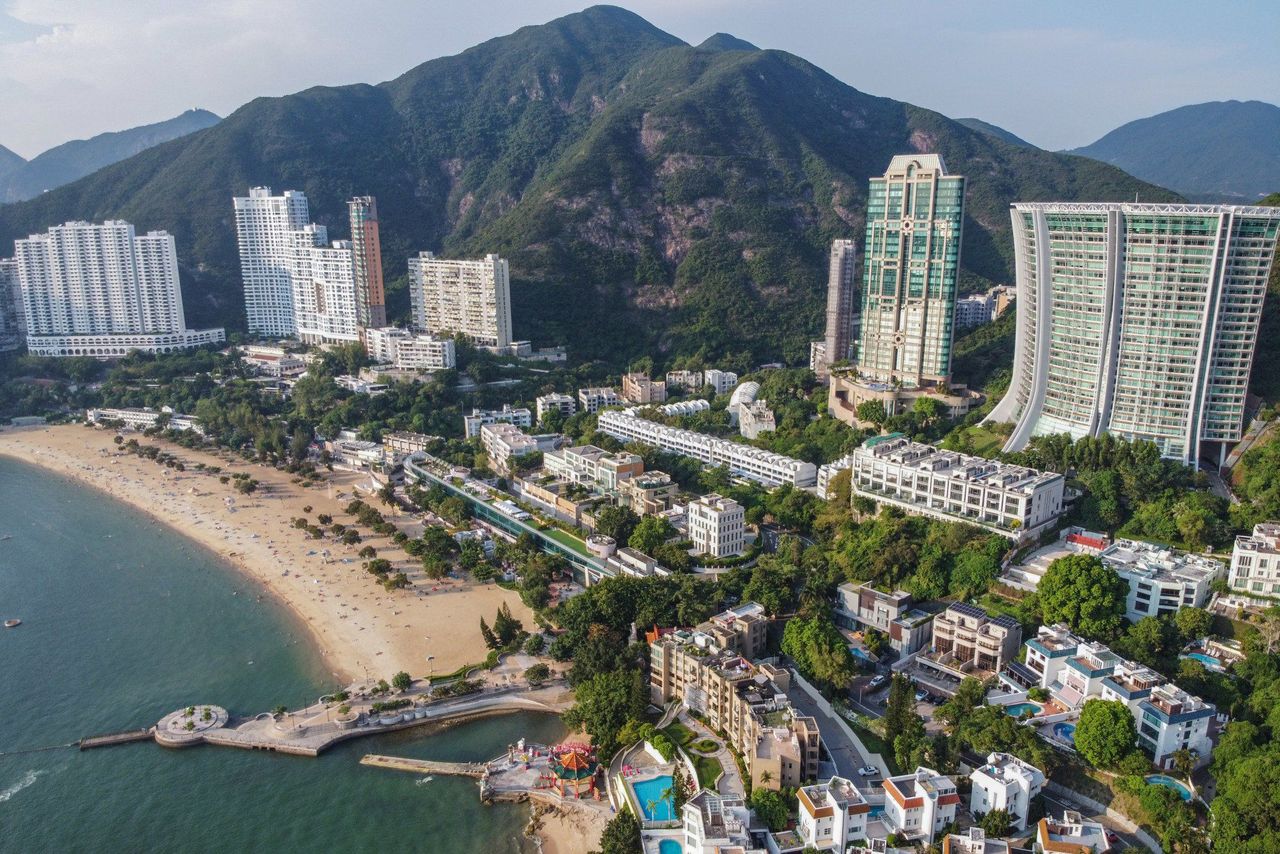 Aerial view of Repulse Bay, where a house was leased for HK$370,000 per month.

Some recent notable luxury leasing transactions include a house at Overbays in Repulse Bay, which was leased for HK$370,000 per month or HK$88 per square foot, while a 2,560 sq ft house at 12 Shouson Hill Road was rented for HK$158,000 per month, Li said.

In the mass market segment, a studio at Manor Hill in Tseung Kwan O last week fetched a record rent per square foot at the estate, said Ken Lau, Hong Kong Property Services (Agency)'s chief area director.

The 203 sq ft studio flat was leased out for HK$11,800 per month, or HK$58 per square foot, he said, adding there were no more listings for such units there.

Maggie Lee, senior director and head of residential agency at Knight Frank, is more cautious. She expects the return of expatriates to be slow at first as multinational companies need to plan carefully to arrange the relocation of employees.

"Overseas employees who migrated from Hong Kong to Singapore and Dubai a year ago … even if they want to return to Hong Kong, I believe they can only make a decision at the end of 2023 or 2024," Lee said.

While 2022 was a bad year for luxury rentals, this year will see a moderate recovery, with demand coming from those accepted under the city's top talent scheme, Li said.

In Singapore, a slowing economy and handover of new projects is likely to slow down the runaway increase in rents seen last year. Rents climbed 29.7 per cent at the end of last year, according to the city's Urban Redevelopment Authority.

The city state's GDP is expected to grow 0.5 to 2.5 per cent this year, down from 3.6 per cent in 2022, according to a government forecast in February.

While rental volume shrank in January and February, demand pressure remained bullish resulting in rents increasing between 9 and 12 per cent quarter on quarter across the different segments, Knight Frank's Li said.

"Foreign professionals and senior executives continued to relocate to Singapore as globally mobile corporates remain drawn to the country for headquarter functions," Li said. "These individuals and their families continue to drive strong demand especially for newer projects that offer family-friendly facilities, as well as larger non-landed homes in prime areas."

However, with more homeowners expected to receive the keys to their new property throughout the year, rental demand would ease, and overall rental growth is expected to stabilise and be milder than in 2022, Li said.

"For the whole of 2023, we are still expecting more like 8 to 10 per cent [growth] for rents in Singapore."