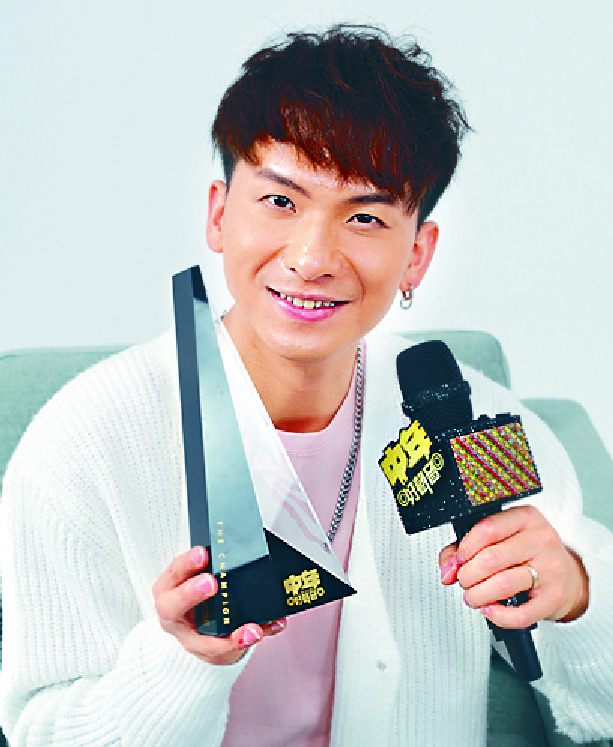 Sing Tao singer shines with song success
Albert Chau Kat-pui, a 36-year-old program manager in New Media Business under Sing Tao News Corp, won the first Midlife, Sing & Shine!, a singing contest by TVB for people aged 35 and over who dare to chase their singing dream.
In the final round of the contest on Sunday, Chau defeated the other five contestants with a total score of 115 - four points more than the first runner-up, 45-year-old vocal coach Li Jia.

The second runner-up went to 38-year-old graphic designer Ramon Law Kai-ho.

Speaking to The Standard yesterday, Chau said he decided to join the competition after encouragement from his late father, who reminded him of his love for singing.

"My father told me never stop dreaming. Now, as a father, I want to tell my kids that we are all able to chase our dreams," he said.

Chau believed staying calm was the key to winning the competition, but said he did not expect much after scoring 91 points in the first round.

"It feels unrealistic when they announced I am the champion."

Chau showed off his trophy and a microphone wrapped in gems worth HK$350,000.

He performed three songs in the finals, Forever Love by Wang Leehom, I Love You by Taiwanese singer David Tao Zee and Dancing Street by Cantopop singer Priscilla Chan Wai-han.

Describing the choice of songs, Chau said Dancing Street is the most challenging. "Dancing Street has a quick rhythm, and dance steps were arranged alongside. I never danced in my whole life. I have challenged my limits on stage and I am very satisfied with my performance," he said.

As a winner, Chau will be able to release his own songs and participate in programs created by TVB.

"It is very hectic to practice on my way to TVB after clocking off at my full-time job, but looking at the silver lining, my office is just near the television station."

Congratulations poured in on Chau's Instagram page. One fan said, "Your father, wife, and kids will definitely be proud of you," and another commented, "You truly deserve the prize!"