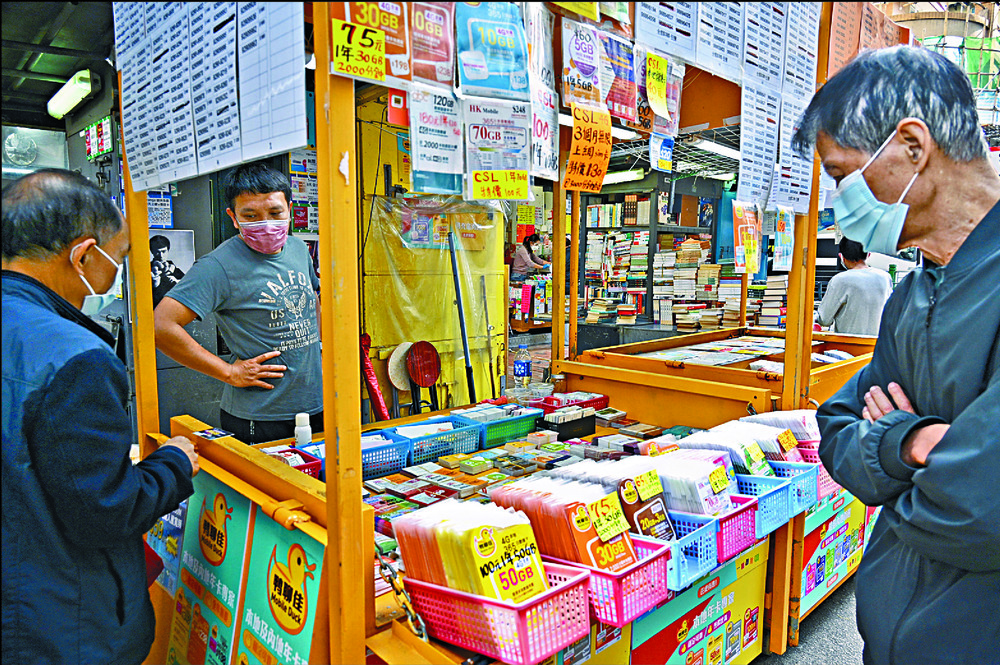 SIM card name law fails to register with five firms
Five telecommunications companies were found to have failed to comply with a new law requiring real-name registration for all prepaid phone cards since it came into effect at the start of this month.
The Communications Authority said yesterday the five were ordered to complete implementation of an electronic registration platform within three weeks and cease the sale, supply or activation of any new SIM cards in the meantime.

The five companies named and shamed are Hong Kong uCloudlink Network Technology, Neware Info Technology, Truphone (Hong Kong), Uhuibao International Business and Ultra Data Technology.

The Office of the Communications Authority - the executive arm of the authority - found the companies failed to

comply with a guideline issued by the authority on August 20.

They failed to put in place the electronic registration platform and a database to record SIM card and user identity details in a timely manner, which is required to comply with the new legislation.

After considering its office's

assessment and the representations made by the companies, the authority concluded that they had breached the guidelines and relevant conditions of their licenses.

It gave them three weeks to completely implement the platform and cease all sales, supply or activation of any new SIM cards before the platform has been put in place.

This is the first time it has issued directives to companies that failed to comply with the Telecommunications (Registration of SIM Cards) Regulation, which took effect on September 1 and required real-name registration before SIM starting March 1. The regulation covers all SIM phone cards, including those with

service plans and new prepaid ones, while prepaid SIM phone cards in use shall also require real-name

registration on or before February 23, 2023.

The authority issued a guideline on August 20 to provide practical and administrative guidance to telecom service providers for implementation of the program in compliance with the regulation.