Contractors object to being blamed for mishaps, but union says tight work schedules are an issue
Standing in silence before their classes began, about 20 men training to work in Hong Kong's construction industry kept their heads bowed, mourning two workers who died in worksite accidents last month.

The accidents were among a spate in the construction industry in recent months, raising concerns about worksite safety, and the silent tribute on December 2 was organised by the Construction Industry Council.

Among those present was Jeff Hui, 26, who had just begun his two-year training course as a building utility supervisor in September when a 65-tonne tower crane collapsed at a Sau Mau Ping worksite, leaving an electrician, an engineer and an engineering assistant dead and six others injured.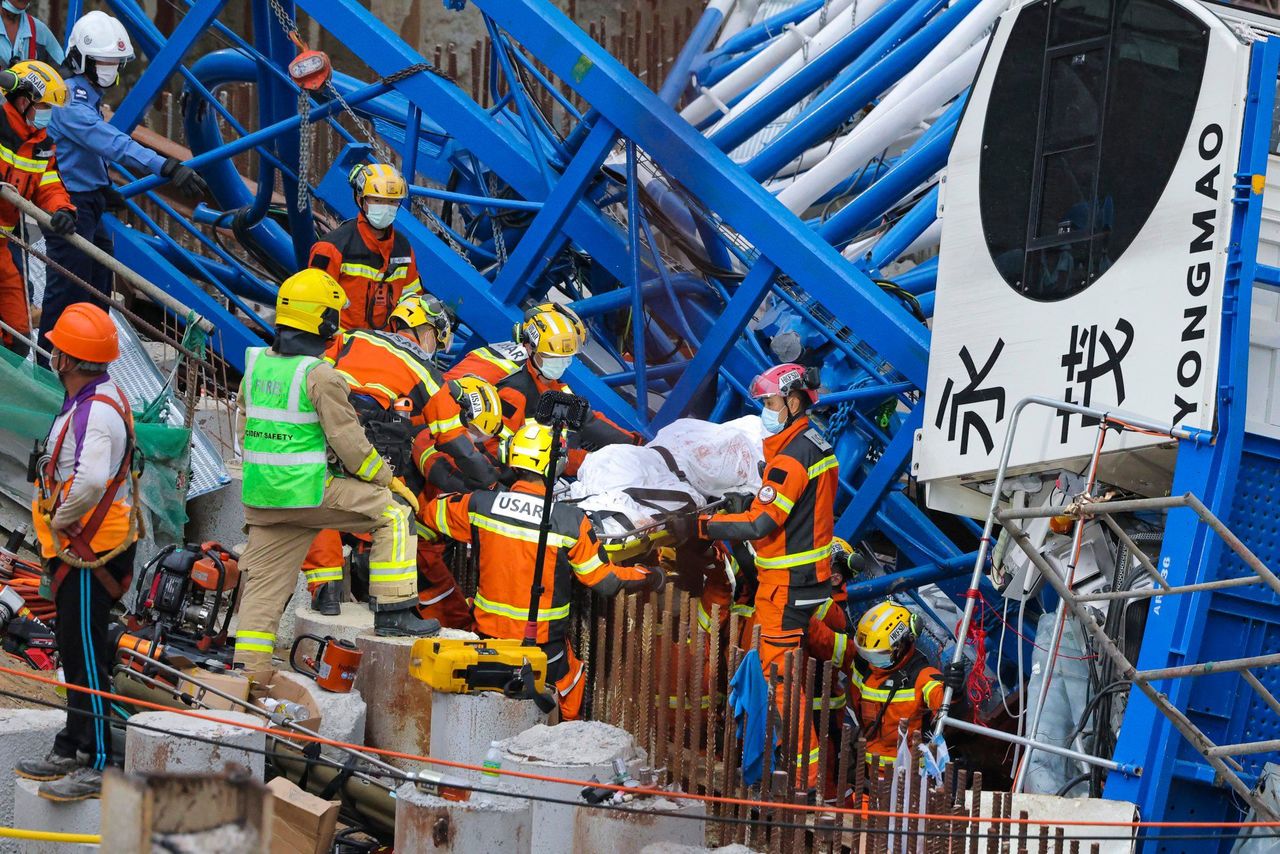 A tragic crane accident in September at a construction site in Sau Mau Ping left the city in shock.
Preliminary investigations found that the tower crane was suspected to have "obvious faults" at its base.
The tragedy did not deter Hui from joining the building industry, which offered a more stable income than his previous job as a property agent.
His salary will increase threefold in the construction industry, he said, adding that it was tough getting by on his previous basic monthly pay of HK$6,000 [US$771] while waiting months or even years to receive his commission from selling a property.
"Building workers and property agents work under the same sun, we all have a tough time," he said. "I believe many accidents can be avoided if the industry upholds safety measures."
The construction industry had 17 deaths up till mid-December this year, out of 26 industrial accident fatalities. Last year, there were 25 fatalities worksite deaths, with 23 in construction.
Hong Kong recorded 1,399 industrial accidents in the first half of the year, and 3,109 mishaps last year.
This week alone, there were three fatal industrial incidents from Tuesday to Thursday.
One man fell off the bamboo scaffolding at a home undergoing renovation, another was crushed after a metal beam fell on him at a construction site and a dock worker died in a gas explosion.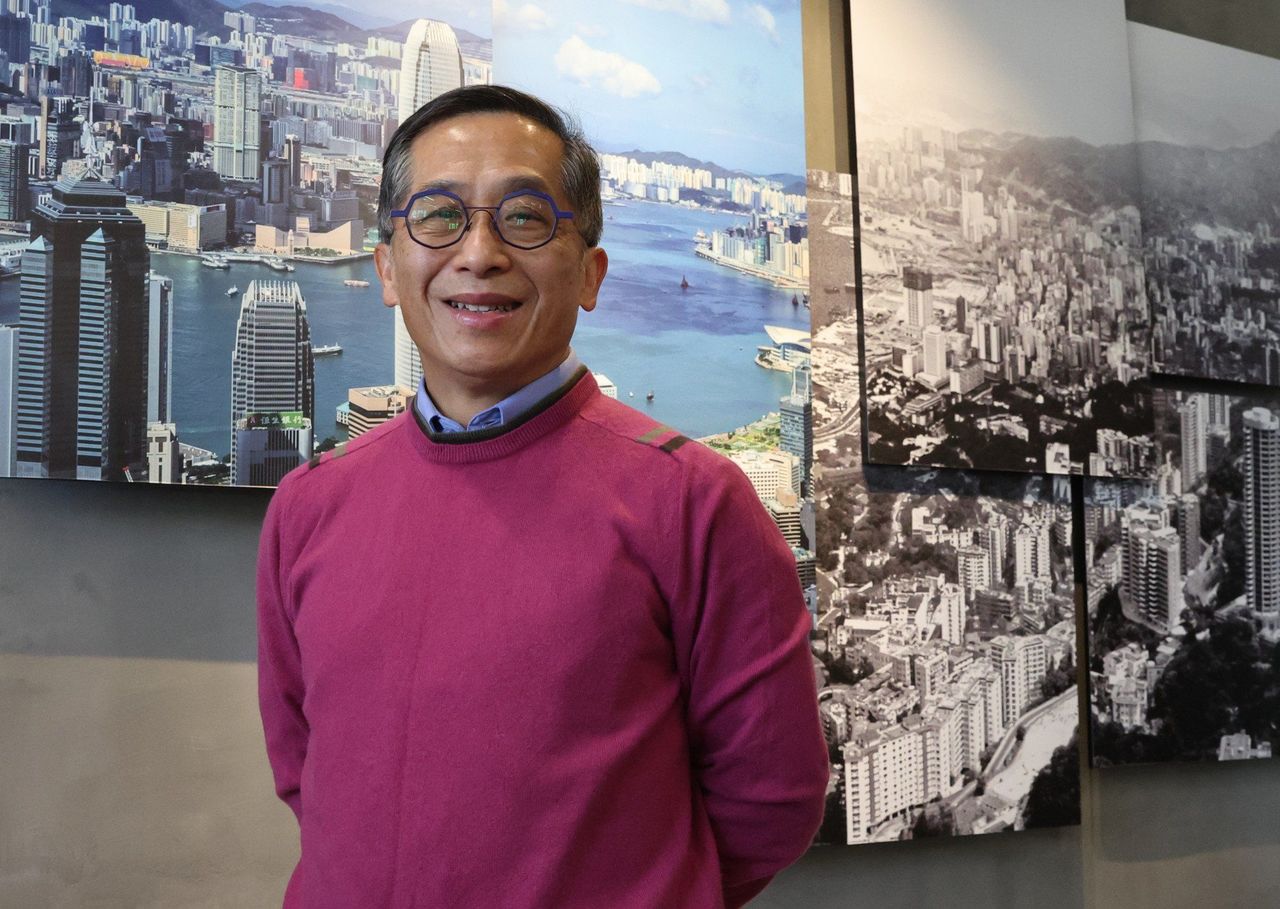 Thomas Ho, Construction Industry Council chairman.

Thomas Ho On-sing, chairman of the Construction Industry Council, urged the sector to be especially mindful of staff safety, but emphasised that the work culture had to change and many parties had a role to play.

"In general, when there is a fatal incident, the contractor, subcontractor and worker are punished, but other parties are not involved at all. If we are to achieve worksite safety, everyone has a responsibility," he said.

He said that in January, the council produced reference materials highlighting the safety roles and responsibilities of developers and building designers, as well as contractors, subcontractors and workers.

Ho added that safe designs would have prevented tragedies and hoped Hong Kong would introduce laws to ensure safety through building design.

But he said the industry could act first to improve safety. For example, the risk of workers falling from heights would be reduced if condenser units of air conditioners were installed on the balcony of flats instead of the exterior wall.

Since 2019, the council has been organising monthly silent tributes for its trainees to honour workers who died in worksite accidents and raise awareness of the need for safety.

The sessions are attended by those training to work in the construction industry, with representatives of contractors and family members of the dead workers invited to the sharing session.

In June, the council held a tribute for the whole industry, inviting all construction sites to mourn workers who had died. It hoped that all sites would continue the practice of holding regular tributes, even if they had no deaths or injuries.

The Hong Kong Construction Association said that so far, almost a third of the city's worksites had begun hosting the silent tributes.

"We hope every site can have this practice," said association chairman Eddie Lam Kin-wing.

He said it was unreasonable to only blame contractors when accidents occurred, and say they were rushing to meet their work schedules.

"We haven't been messing around, doing a rush job recklessly," he said.

Stressing that everyone in the construction process had a responsibility to point out faults and come up with better work practices, he said: "There are many ways to catch up on work schedules, such as modifying the design and using precast materials."

Peter Poon Wai-kit, occupational safety and health executive director of the Hong Kong Construction Industry Employees General Union said workers' safety awareness had to be raised, and this included caring about others' safety too.

But he said tight working schedules were an issue needing attention as it was common for worksites to conduct several high-risk procedures simultaneously and they stopped only when safety officers voiced concern.

"Many construction sites have to rush as the pandemic has caused suspensions of work and delays in building plan approvals," Poon said.

He added that the design sector could do more for safety, as accidents happened even when workers adhered to all safety measures.