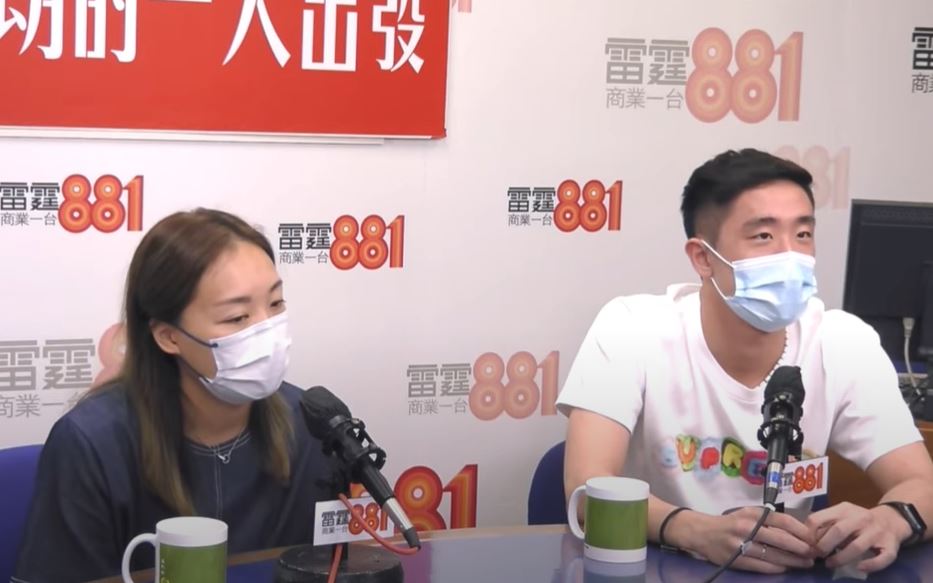 Shuttler calls on coach and therapist boost
Boosting the manpower for coaches and therapists at the Hong Kong Sports Institute, badminton player Tse Ying-suet appealed to the government as the latter has vowed to strengthen support for local athletes.
Her remarks came after Chief Executive Carrie Lam Cheng Yuet-ngor announced five new measures to enhance local sports development yesterday, including expediting the construction of a 9,000-square meter building at the Sha Tin institute.

Speaking on a Commercial Radio program today, Tse, who made it to the badminton mixed doubles semi-finals at the Tokyo Olympics with partner Tang Chun-man, said the institute's badminton mixed doubles team - comprising over 30 players, was spearheaded by two coaches only.

A consequence of this, she said, was the coaches could only focus on training players joining the Tokyo Olympics when the game was near.

Tse said one of the coaches, Chen Kang, would soon return to Taiwan, making the team one coach down.

And the institue's physiotherapists and massage therapists were lacking as well, she added.

"It is as if one has to scramble for appointments with the therapists...Once the booking system opens, we have to pick all available time slots," she said.

"If I suddenly can't come to the appointment that day or forget it, I won't be able to undergo therapy on any day of the week."

Tse said such a situation was not ideal for athletes who were relatively old and with old wounds.

She also called on authorities to devote more resources into scientific research for sports, including conducting race analysis for sports teams.

Tang, speaking on the same program, said he hoped the facilities of the institute's badminton stadium could be improved, including air-conditioners.

"The air-conditioners' wind direction can affect shuttlecocks' course of movement, and therefore most of the air-conditioners have to be turned off during training," he said.

"This makes the stadium stuffy, and I hope that air-conditioners of better quality can be installed in the new badminton stadium housed by the institute's new building."

He also hoped more opportunities to compete overseas could be provided to young athletes, allowing them to gain experience in international sports competitions.

Hong Kong Sports Institute chairman Lam Tai-fai said the institute's new building would house additional training facilities, including two multi-purpose stadiums and a new table tennis stadium.

Speaking on a RTHK radio program today, Lam said the current table tennis stadium in a separate building would be converted into a fencing stadium afterward.

Lam said the institute's facilities had been used for over three decades and were not on par with international sports facilities.

"For instance, the institute's current fencing stadium only consists of 15 lanes and can only house not more than 30 people at the same time," he said.

"But Hong Kong has over 30 elite fencers, who have outgrown the current stadium...Some parts of the floor which are damaged have only been sealed with tapes."

He also said the current elite sports' training mechanism should be revitalized, adding its threshold should not be lowered.

"The government can devote more resources into popularizing various sports, and therefore discovering more people with the potential to become athletes," he said.