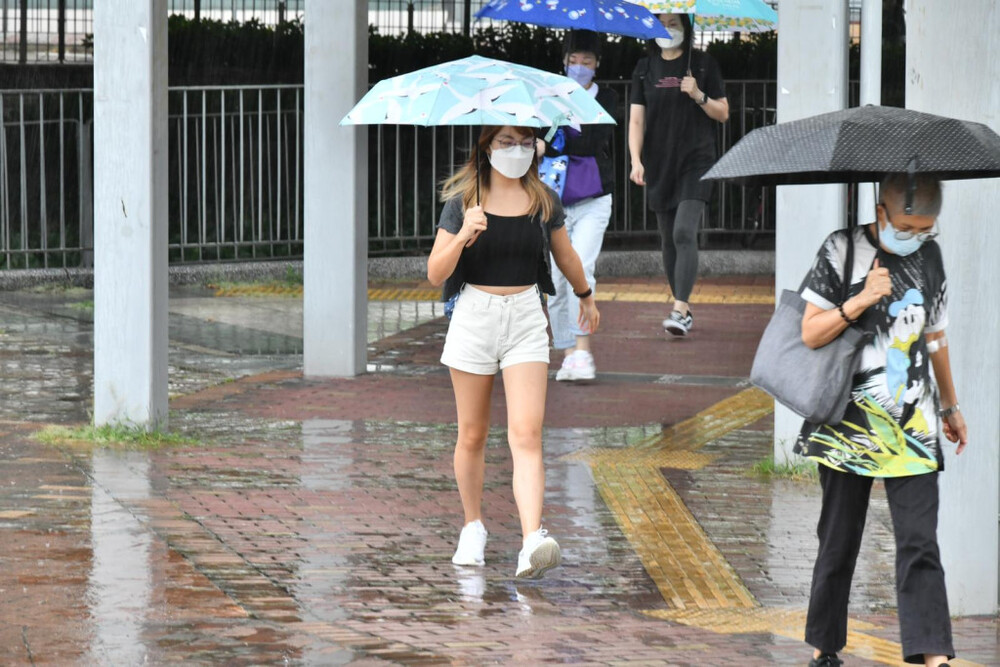 Showers to ring in October, dampening double holidays
Hong Kong will see showers in the following few days as an easterly airstream will continue to affect the coast of Guangdong, according to the Hong Kong Observatory.
Based on the forecast on Thursday, a broad trough of low pressure will bring showers to the central and northern parts of the South China Sea.

An anticyclone aloft is expected to strengthen gradually early next week, causing it to become fine and hot over southern China.

The northeast monsoon will affect the coast of southern China in the middle and latter parts of next week, and it will be windy over the region.

Besides, Tropical Cyclone Roke will move across the seas south of Japan in the next few days.

Under the easterly airstream, Hong Kong's weather will be mainly cloudy, with a few showers on Friday and Saturday, with sunny intervals.

The weather on Sunday and Monday will embrace sunny periods with one or two showers, but still hot during the day.

Mercury will hit a high from Tuesday and Wednesday with the forecast as "very hot" and sunny, but raindrops are about to return from Thursday to Sunday, bringing a few showers.