Alliance of SMEs plans to hold a press conference soon with legislators in a bid to push the government and Executive Council to endorse proposal.
Political wrangling surrounding a rent deferral scheme proposed by Hong Kong's financial secretary to help struggling commercial tenants is escalating as a cross-sector business alliance plans to pile pressure on the government to quickly roll out the budget measure.

Joseph Ho Shiu-chung, chief supervisor and former president of the Cosmetic and Perfumery Association of Hong Kong, which includes hair salons, said an alliance of small and medium enterprises (SMEs) would hold a press conference soon with legislators in a bid to push the government and Executive Council, the city leader's de facto cabinet, to endorse the proposal.

"We've heard the budget proposal may have problems getting passed in Exco due to strong opposition from the city's developers and landlords … Many lawmakers have shunned away from this issue too," he said on Friday.

"We are afraid it will end up being shelved so we will come forward very soon in a show of force to openly urge the government to endorse it in Exco … This issue should be undebatable."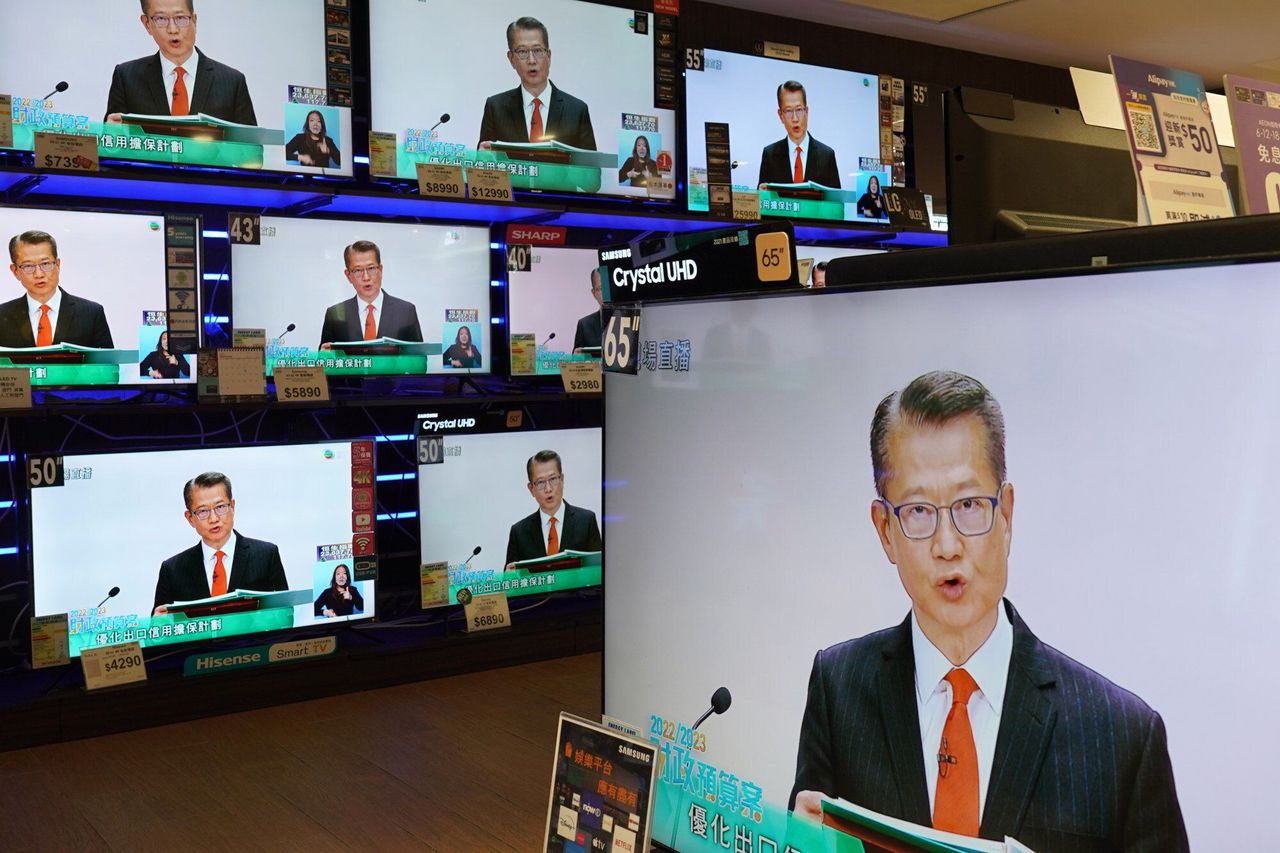 Finance chief Paul Chan.

Financial Secretary Paul Chan Mo-po's scheme aims to ease the plight of firms suffering amid the city's raging coronavirus outbreak.

The Post earlier reported that Hong Kong leader Carrie Lam Cheng Yuet-ngor was sceptical of Chan's proposal amid mounting opposition from developers and landlords who were concerned about cash-flow problems the initiative would cause them.

A source close to the government said the issue would be brought before Exco for discussion on Tuesday after various ministers debated it at a policy committee meeting on Thursday chaired by Chief Secretary John Lee Ka-chiu.

The committee is responsible for discussing major items relating to people's livelihood and ensuring their smooth implementation.

"There was a frank, honest debate on the proposal … [which] was approved by the policy committee and so has passed the first threshold," the source said.

Another insider said Lam's cabinet had divergent views on the issue. "Carrie Lam seems to be letting policy secretaries debate the pros and cons among themselves. She will let the policy committee deal with it first."

The Post learned that the Real Estate Developers Association, whose members include all major developers in the city, held a special meeting to discuss its next move to pressure the government to shelve the scheme.

Chan announced the controversial proposal in his budget address last month to allow tenants of commercial properties to postpone rental payments for up to six months.

On Monday, he watered down his original proposal, halving the "protection period" to three months during which landlords cannot evict tenants for failing to pay rent.

Ho said they would also call on the developers and landlords to offer a helping hand to the city's battered tenants to ride out the Covid-19 storm together. He said they would be very frustrated and disappointed if the much-needed measure for easing their financial woes was aborted.

Many businesses have had to shut down temporarily under the government's stringent social-distancing restrictions.

"We are not placing ourselves against the city's developers and landlords. We just hope that they can understand SMEs' plight and be willing to help us ride out the difficulties," he said.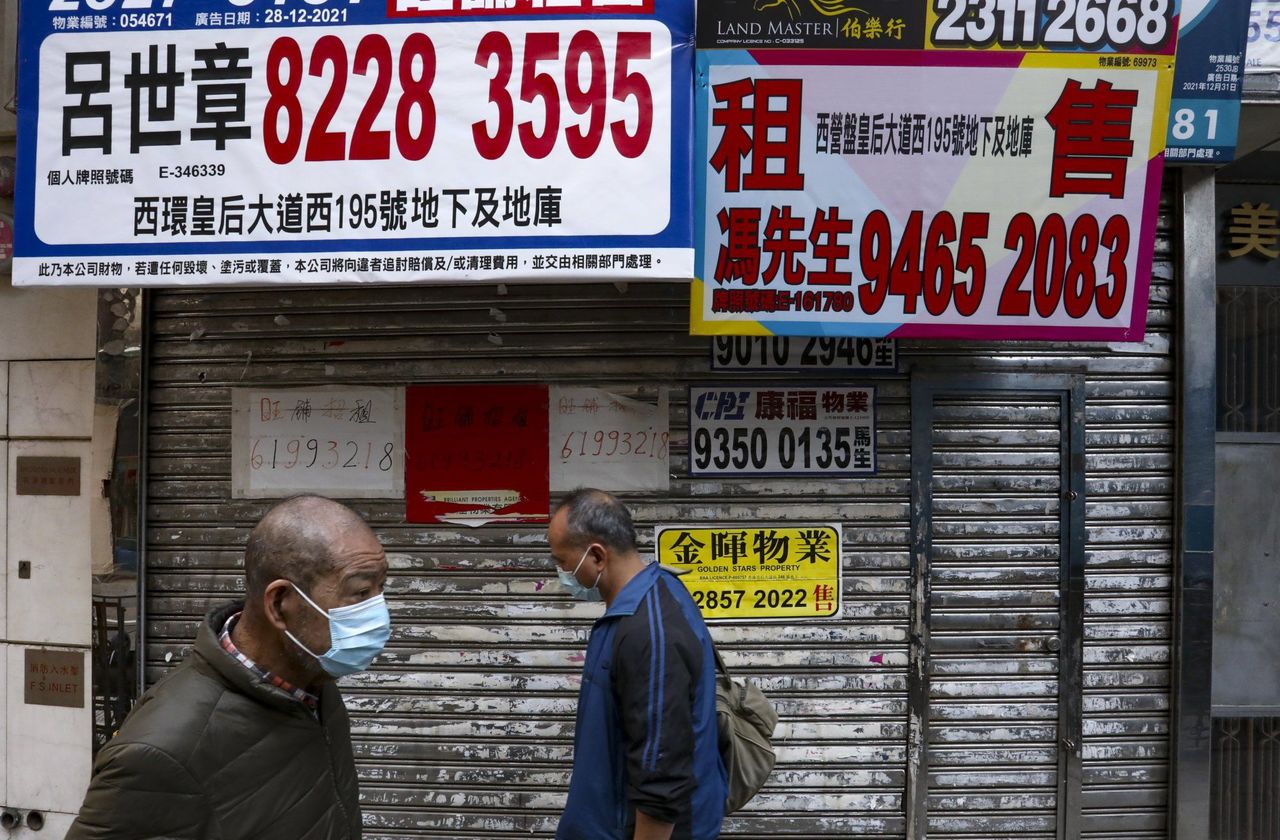 Landlords are worried they won't get their rent from tenants if they go under.

Ho also said landlords should not be worried about payment if their tenants went bust as the three-month rental deposits they handed over could cover their loss.

"I believe what they fear the most is that they will be forced to offer a deep cut in rent. Many tenants may use this scheme as a bargaining tool for rent reduction," he said, adding his landlord recently offered him a one-third rent reduction for three months in exchange for him not deferring payment.

The Post has contacted the Chief Executive's Office for comment. A spokeswoman for the Financial Secretary's Office, meanwhile, said they were working "full steam" on the proposal in accordance with legislative procedures.

The revised scheme also contains measures to help small landlords cope with any cash-flow problems caused by delayed rent payments, including interest-free government loans of up to HK$100,000 (US$12,790), deferred tax collection and mortgage reimbursements to banks.

If passed into law, the proposal will prevent landlords from terminating tenancies, cutting services or taking legal action against businesses from vulnerable sectors for failing to pay their rent on time.

Exco member Ronny Tong Ka-wah, also a barrister, said he was still undecided over the proposal, saying the harm done to the small landlords was bigger than the benefits to the SMEs.

"I don't side with the big developers. I am only concerned about the small landlords who rely on the rental payment for survival. It seems like robbing Peter to pay Paul. The government can provide extra help to SMEs," he said.

"If there isn't anything to address the small landlords' concerns, it will be better not to go ahead with the proposal."