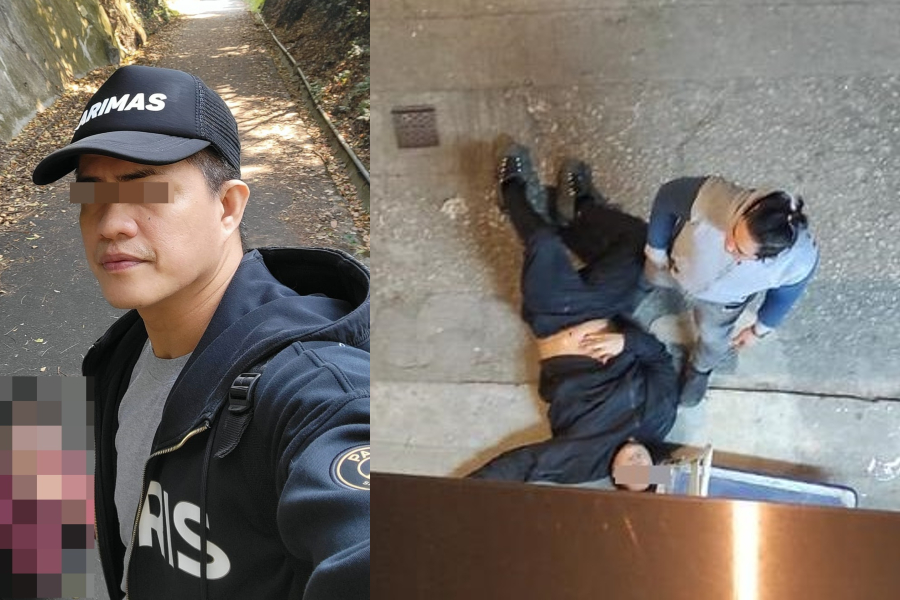 Shot Filipino never involved in any drunk scuffles, say friends
The Filipino man shot on the third day of the Lunar New Year is a Peng Chau local who attended and drank at a gathering in a subdivided flat. Friends were surprised to hear he was shot since he had never gotten into a scuffle while drunk.
The 43-year-old man, Oliver, was shot three times and is in critical condition after being taken to the Eastern Hospital. He graduated from New Era University College in Malaysia and used to run a grocery store in Discovery Bay.

He currently runs a beauty salon with his wife and has constantly uploaded pictures of his daily life online, showing that he lived right next to the flat where the incident happened.

The apartment in the incident is about a hundred square feet in size. Mericel, the tenant of the flat, stated that she fell asleep after becoming drunk during the New Year's celebration and could vaguely hear a few knocks during her inebriated state.

But what truly woke her up was the loud gunshots and seeing Oliver keeled over on the street, only to find out later that he had been shot.

Lai, another witness living in Peng Chau, stated that she often saw Oliver in Peng Chau. She added that Oliver was out of control even when the police tried to grab ahold of him. The officers were also hit by him several times during the incident.