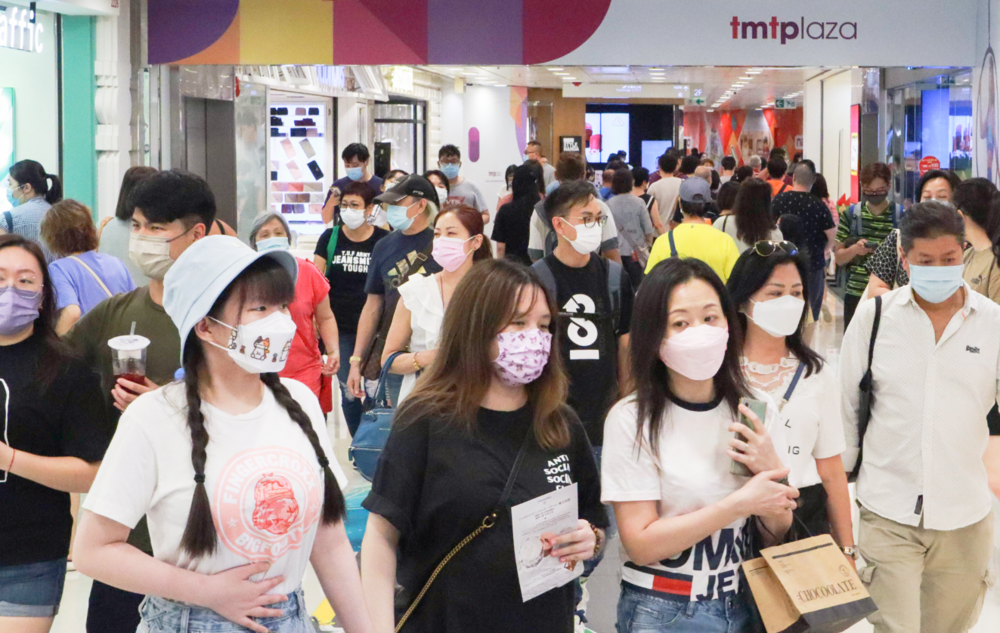 Shopping malls saw over 50 percent rise in business during Easter holiday
Shopping malls saw over 50 percent rise in business and foot traffic during the four-day Easter holiday, thanks to the first HK$5,000 installment of the spending voucher.
Sino Land said tmtplaza in Tuen Mun, Olympian City in West Kowloon and Citywalk in Tsuen Wan saw over 50 percent rise in business and 25 percent more visitors than last month.

Bella Chhoa, director of asset management at Sino Group, said local consumption rebounded and retail sales improved in the last two weeks after the government disbursed the first batch of consumption vouchers.

"Malls have seen significant growth in both foot traffic and turnover, especially in the past four days of the Easter holiday. Some merchants said their businesses have doubled," Chhoa said.

Chhoa also said restaurants in Sino group malls are optimistic about the lifting of the dine-in ban on Thursday as many restaurants have already received dinner bookings.

Sun Hung Kai Properties said its 15 malls have recorded 50 percent and 30 percent increase in foot traffic and business respectively over last month, amid the long Easter weekend.

Executive director Maureen Fung Sau-yim said over 300 merchants in its malls have rolled out rebates in the past two weeks and gave out 15,000 rewards for customers who use their spending vouchers.