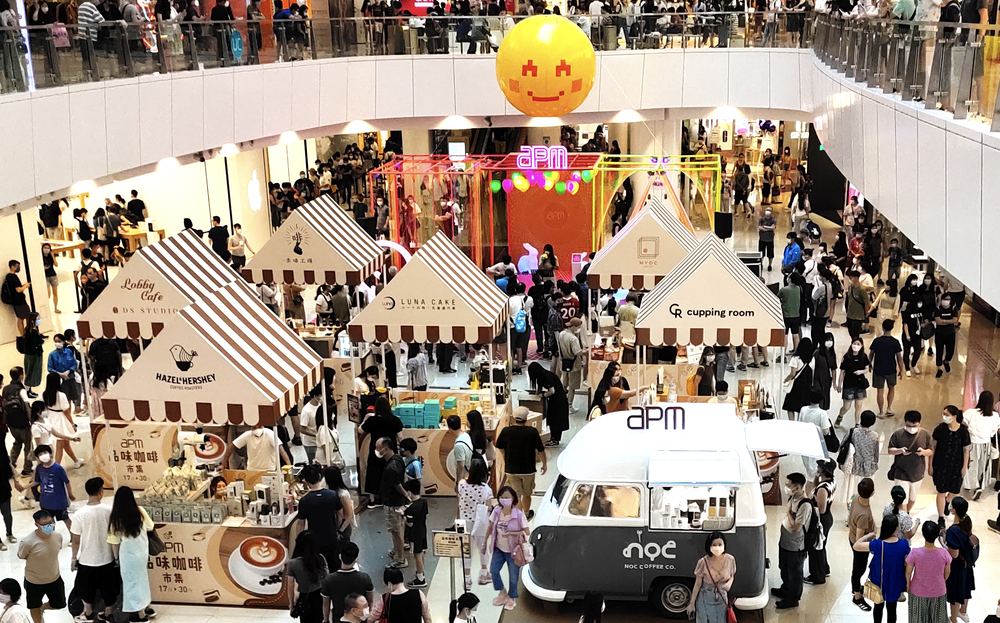 SHKP malls offers consumption voucher rebate up to HK$500
Get up to HK$500 rebate by spending consumption vouchers in 23 shopping malls under Sun Hung Kai Properties.
The second installment of the consumption voucher will be distributed to citizens on Friday. The promotion offered by SHKP will run from Friday until October 31.

Members of the app The Point by SHKP can take part in the promotional event by spending their consumption vouchers in the malls, and accumulating points through the app or at the customer service center in the malls.

Members will be awarded 2,500 points by spending HK$500, and 12,500 points by spending HK$2,000 in total in the first two stages of the event. They will be further awarded 25,000 points and 60,000 points by making purchases totaling HK$3,000 and HK$5,000.

Those who successfully accumulated 100,000 points can then redeem a HK$400 electronic SHKP shopping malls coupon.

Citizens can also receive two electronic coupons for specific malls or shops worth HK$20 and HK$50 by spending up to HK$500 and HK$1,000, as well as a coupon for SHKP malls worth HK$30 by spending up to HK$600 using Octopus card.