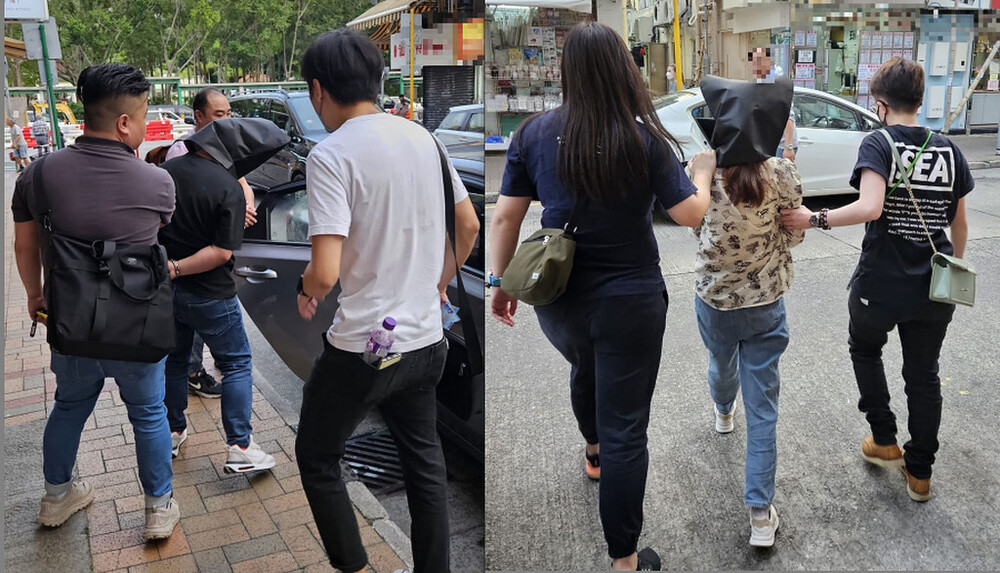 Sheung Shui pair arrested in sex offer gold-necklace robbery plot
Two mainlanders, a 53-year-old woman and a 44-year-old man, were arrested on Tuesday for their involvement in a sex offer turned gold-necklace robbery ploy.
Police's investigation revealed that the woman previously approached the victim on San Hong Street in Sheung Shui and attempted to lure him by offering sexual services.

The male victim was brought to a residential unit on San Shing Avenue, with the 44-year-old man stealing his gold necklace when he was unaware.

Officers found the stolen gold necklace following the arrest, seizing HK$20,000 from the duo at the time of the arrest. The two were currently detained for further investigation.

The arrest tally for relevant sex offer-turned-robberies in recent months stands at nine so far.