Cathay Pacific was among the earliest to ramp up flight frequency between Hong Kong and Shanghai this month.
Shanghai has marked a slight jump in the number of flights at its international airports as the city ended its two-month lockdown, but aviation analysts say a further increase in air traffic will not happen for weeks as it takes time for carriers to adjust their schedules.

International flights in and out of Shanghai remain limited due to travel restrictions still in place, with Hong Kong's Cathay Pacific among the earliest to ramp up flight frequency between the two cities this month.

Shanghai began lifting restrictions on Wednesday, with businesses set to restart work after being dormant for weeks. Bus, subway and ferry services will also resume, while taxis and private cars will be allowed in low-risk areas, permitting people to visit friends and family outside their district.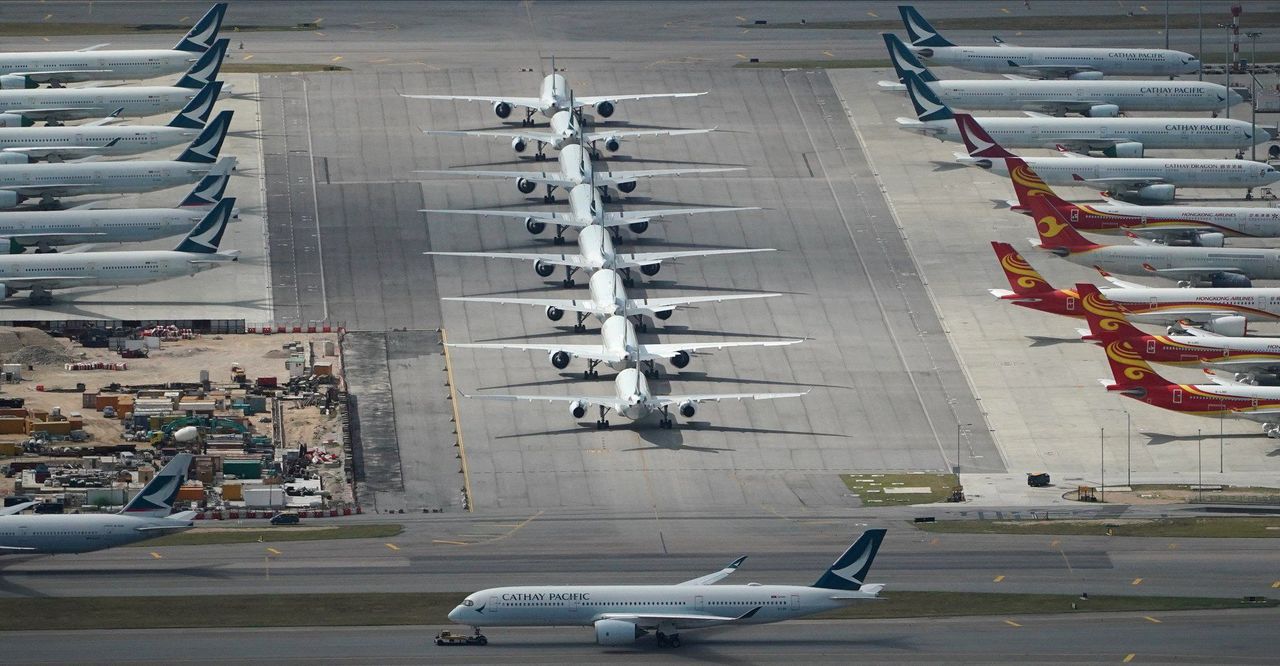 Cathay Pacific ramped up flights between Hong Kong and Shanghai this month.

More than 22 million residents, or 90 per cent of Shanghai's population of 25 million, living in low-risk areas that have been declared infection-free for the past 14 days will be allowed to leave their homes and access public transport.

Only a handful of international flights since the end of March have taken off or landed at the city's two international airports each day, with most domestic flights suspended.

There were a total of 21 passenger flights departing Shanghai's two international airports on Wednesday, compared with about 1,700 flights the two airports handled on a typical day in 2021.

At the airports, a total of 14 domestic flights operated by five airlines departed the city on Wednesday. Airlines, including the city's flagship carrier China Eastern Airlines, flew to Yuncheng, Dalian, Baotou, Ganzhou in Jiangxi and Ordos in Inner Mongolia from Shanghai Pudong International Airport, while flights departed from Hongqiao International Airport to Nanchang, Changsha, Guiyang, Haikou, Sanya and Nanning.

Travellers arriving in mainland China must undergo a mandatory quarantine period, which differs according to the requirements of their arrival city, with the capital Beijing requiring 10 days of quarantine for returning residents, followed by seven days of home isolation.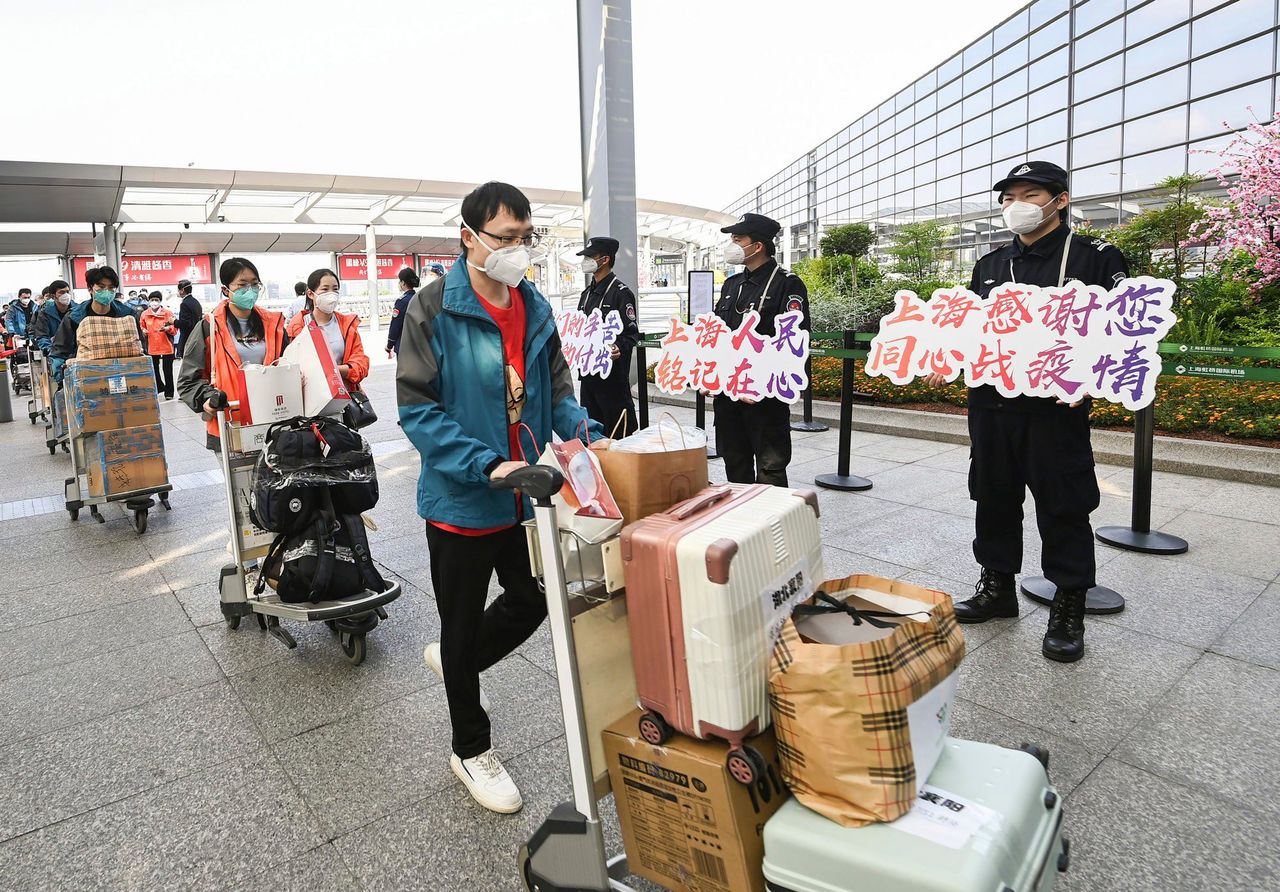 Travellers at an airport in Shanghai.

There were only seven international flights out of Pudong and none from Hongqiao airport. These were operated by six carriers, which were Delta Air Lines, Air Canada, Cathay Pacific, Air Macau, KLM Royal Dutch Airlines and Lufthansa to Seoul, Hong Kong, Macau and Frankfurt.

Cathay Pacific operated two flights from Shanghai to Hong Kong, but no flights from Hong Kong to Shanghai on Wednesday.

There were only two Cathay Pacific flights to Shanghai in May, but the carrier has ramped up its frequency to three flights on June 14, 21 and 28, according to its schedule.

In July, the carrier plans to fly to Shanghai on a daily basis, apart from July 1 and 2.

Cathay plans to fly from Hong Kong to Shanghai every day in August and September and it has scheduled daily flights from Shanghai to Hong Kong since May.

However, other international carriers have not increased flights to Shanghai as restrictions on travellers remain in place.

Lufthansa Group's summer flight schedule for China from March to October shows that it is operating a Frankfurt to Shanghai flight twice a week on Monday and Wednesday.

Austrian Airlines flies from Shanghai to Vienna every Sunday.

According to Cirium, an aviation analytics company, it was still too early to say if the ending of the lockdown would result in a further increase in flights.

"It takes time for airlines to adjust their schedules in response to market conditions, and with the country just coming out of the lockdown, flight changes may not be apparent as yet. Any increase in flights would probably show weeks later," said June Lee, Cirium's marketing director for Asia-Pacific.

Lee added that she did not think there would be major changes to international flights since the mainland remained closed to visitors in general.