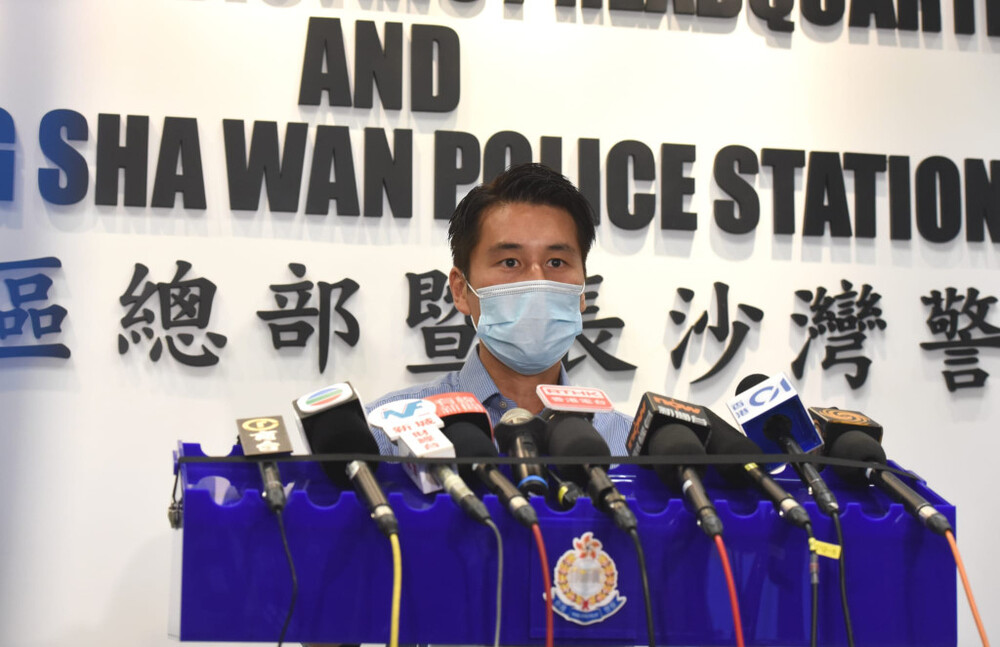 Sham Shui Po police to dig into child abuse for five-year-old's murder
Sham Shui Po police suspected that a five-year-old boy, who fell unconscious in a partition flat and was pronounced dead early Saturday morning, had been locked up and abused for an extended period since missing in-person classes back in January.
A five-month pregnant mother reported to police at 12.52am today that her son fell unconscious in bed at a partition flat on 4/F in a building on 2M Shek Kip Mei Street. The boy – with old and new wounds over his body – was rushed to Kwong Wah Hospital but was pronounced dead.

The police arrested the mother for murder after they, with the help of firefighters, stopped her from jumping off the building.

Speaking to the media this afternoon, assistant commander for crime Lui Chi-ho from the Sham Shui Po police district said the deceased boy had a developmental delay and became grumpy very easily. He also had special education needs and suffered from attention-deficit/hyperactivity disorder (ADHD).

Lui continued that about 30 wounds on the boy's body, including scratches and bruise marks, hinting at the possibility of domestic abuse and leading to the mother's arrest.

Lui added the forensic examiner didn't rule out the possibility that the boy had been abused for a very long time, given that the marks, some purple and some black, scattered across the body and could be found even on his face.

Investigations revealed that the family had no record of domestic abuse, and the mother had mental issues after giving birth the last time.

Lui noted that the boy had been skipping online classes since in-person classes were suspended in January due to the pandemic. The boy didn't return to school even though in-person classes were resumed.

Officers also suspected the boy was locked up in a room where he was abused, as his siblings – an eight-year-old sister and a three-year-old brother – were in good condition and showed no sign of abuse.

Neighbors added they saw the two siblings more frequently than the deceased boy.

Lui said the father was a Vietnamese man who didn't have a stable job and was not married to the mother. Yet, he had been paying rent for the family's Sham Shui Po home.

It was understood that a social worker approached the family once but was rejected by the mother. Lui also said that the mother acted emotionally in the hospital, and police would investigate why she tried to jump off the building.